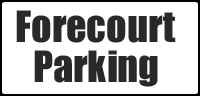 Opening Times
Mon - Sat
9.00am - 5.30pm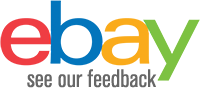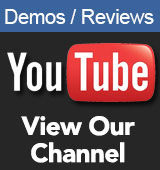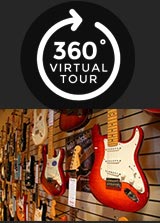 **We are fully open - Online and Instore**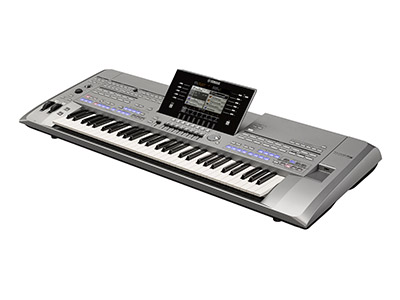 Yamaha Tyros 5 used
This instrument is discontinued
Tyros5 is now discontinued the item being offered for sale is pre-owned. The picture is a standard Tyros5 picture not the one for sale. We are careful to confirm condition with you before you purchase. Nearly all keyboards that we trade in are in excellent condition and if they are not we will make a point of describing any wear. 12 months warranty is standard on all hi value pre-owned instruments over £1000
A&C Hamilton Tyros 5 is special
Free USB Turbo stick complete with

Full user manual
updated music finder
over 900 additional styles
Midi setups for pedals

Free lifetime support from our 2 full time Yamaha trained Tyros specialists
The best part-exchange allowances on your instruments - call us for a custom part exchange price
assistance with collecting you instrument making as easy as possible for you to change from your current instrument to Tyros 5
Yamaha Tyros 5
The Tyros 5 will be the first Tyros with a 76 key option opening up a whole new audience to this remarkable instrument
We now have a boosted amplification system that really shows of the power and quality of Tyros 5
Pianists and keyboard players will love the new Piano and Electric Piano samples with improved DSP and reverbs
Organists are going to be over the moon about the new Organ section... its amazing
A new ensemble feature makes harmonies better than ever before
The new effect section gives us full control over guitar amps
Across the board the Yamaha Tyros 5 expands upon the Tyros heritage utilising improvents in computer technology, sampling techniques, software capabilities and a much closer relationship with end users
As processing and memory specifications rise then so do the options available to software and sound engineers.
Don`t compare too closely the specification sheets. The tone generating technology is AWM (advanced wave memory) on the original Tyros just as the Tyros 4. The difference in what we hear between Tyros and Tyros 4 is streets apart. Similarly the DSP and Reverb improvments apply to all the sounds just the same as the brand new ensemble voices, the 29 brand new super articulation2 voices and the 128 brand new super articulation 1 voices. The Tyros 5 boasts some of the best improvements ever on a Tyros keyboard.
The Organ benefits from sampling technology processing speed and software engineers. Tyros 5 excels in its ability to let the user create, modify and enjoy organ sounds. Traditional home organs may be almost extinct but the sound like Elvis will always live. The user interface ( what we see on the screen ) is programmed to look just like the traditional Lowreys, Hammonds and Wersi home organs with you, the user being able to pick and choose drawbar and tab settings. Classical and church organists can set stops and save them. Tyros 5 has complete organ technology to let you get exactly the sound your looking for.
Lowrey called it AOC and were the originals. Technics called it technichord and expanded it to included may types of harmony. Yamaha now call it Harmony. Single fingers in the right hand have harmonies added to them depending on the chord being played. Yamaha have revised, improved and updated this section. It has become intelligent adding harmonies where appropriate and looking at other notes being played.
For the pianists and giggers... Right hand chord recognition allowing you to play bass lines while the Tyros 5 follows your right hand chords rather than left hand chords
Yamaha Tyros 5 Specifications

Size/Weight - Tyros 5

Dimensions
Width 1140mm
Height 142mm
Depth 450mm
Weight
Weight 14.5kg


Keyboard - Tyros 5

61 or 76 keys
Non weighted organ style with Initial Touch and Aftertouch
Touch Response Hard1, Hard2, Medium, Soft1, Soft2


Other Controllers - Tyros 5

Pitch Bend Wheel
Modulation Wheel
Sliders 9 (including 1 assignable), Cross Fader
2 Articulation Switches


Display - Tyros 5

TFT VGA 7.5 inch Color LCD
640 x 480 dots
Language English, German, French, Spanish, Italian
Panel language English


Voices - Tyros 5

Tone Generating Technology is AWM Stereo Sampling
Maximum Polyphony 128
Number of Preset Voices 1279 Voices 480 XG Voices 37 Drum/SFX Kits

Featured Voices:
Ensemble 55 voices
Super Articulation2 44 voices
Super Articulation1 288 voices
MegaVoice 54 voices
Live 138 voices
Cool! 81 voices Sweet! 37 voices Organ World 40 voices

Custom voices
Optional Wave Capacity MAX 1,024MB (Optional)

Sampling Custom Voice Voice Edit Sound Creator Voice Set

Compatible with XG, GS, GM2, GM Voice Sets (GM being General Midi)

Expandability
New voice samples can be added to Tyros 5
capacity is dependant on optional Flash Memory Module


Effects - Tyros 5

Types
Reverb 52 Presets 3 User
Chorus 106 Presets 3 User
Digital Signal processing:
DSP1: 322 Presets 3 User
DSP2-9: 322 Presets 10 User
Master Compressor 5 Presets 5 User settings
Master EQ 5 Presets 2 User settings

Others
Mic effects: Noise Gate x 1, Compressor x 1, 3Band EQ x 1

Vocal Harmony:
Number of Presets Vocal Harmony: 44, Synth Vocoder: 10
Number of User Settings 60 * The number is the total of Vocal Harmony and Synth Vocoder.
Vocal Effect 23


Accompaniment Styles - Tyros 5

Preset
Number of Preset Styles 539
Featured Styles 40 Audio, 7 FreePlay, 441 Pro, 51 Session
Fingering Single Finger, Fingered, Fingered On Bass, Multi Finger, AI Fingered, Full Keyboard, AI Full Keyboard
Style Control INTRO x 3, MAIN VARIATION x 4, FILL x 4, BREAK, ENDING x 3
Other Features
Music Finder 2,500 Records
One Touch Setting (OTS) 4 for each Style
Expandability Expansion Style Yes
Expansion Audio Style Yes Audio Capacity: approx. 124MB


Songs - Tyros 5

Preset
Number of Preset Songs 5 Sample Songs
Recording
Number of Songs Unlimited (depends on the drive capacity)
Number of Tracks 16
Data Capacity approx. 300 KB/Song
Recording Function
Quick Recording, Multi Recording, Step Recording
Compatible Data Format
Playback SMF (Format 0 & 1), XF
Recording SMF (Format 0)


Functions - Tyros 5

Registration
Number of Buttons 8

Lesson/Guide
Lesson/Guide Follow Lights, Any Key, Karao-Key, Your Tempo
Performance Assistant Technology (PAT)
Demo/Help Demonstration

Overall Controls
Metronome
Tempo Range 5 - 500, Tap Tempo
Transpose -12 - 0 - 12
Tuning 414.8 - 440 - 466.8 Hz
Octave Button
Scale Type 9 Presets

Miscellaneous
Direct Access feature
Text Display Function
Wallpaper Customization
Voices Harmony/Echo
Panel Sustain
Mono/Poly
Voice Information

Styles
Style Creator
Style Recommender
OTS Information

Songs
Song Creator
Score Display Function
Lyrics Display Function

Multi Pads
Multi Pad Creator Audio Link
Preset
190 banks x 4 Pads


Storage and Connectivity - Tyros 5

Storage
Internal Memory approx. 6.7MB
Hard Disk Drive 500GB
External Drives USB Flash Memory (via USB to DEVICE)

Connectivity
Headphones
FOOT PEDAL 1 (SUSTAIN), 2 (ARTICULATION 1), 3 (VOLUME)
Microphone (Combo Jack)
MIDI A (IN/OUT), MIDI B (IN/OUT)
AUX IN L/L R, R
LINE OUT MAIN (L/L R, R), SUB OUT (1,2), SUB OUT (3,4 / AUX OUT)
RGB OUT
USB TO DEVICE USB 2.0 x 2 (Front/Back)
USB TO HOST USB 2.0 x 1


Accessories - Tyros 5

Included Accessories

Owner's Manual, Online Member Product Registration, AC Power Cord,
Music Rest, two Music Rest Brackets, USB Wireless
LAN Adaptor * May not be included depending on your particular area.

YAMAHA TYROS 5 vs. KORG Pa4X
Yamaha Tyros 5 vs. Yamaha PSR-SX900
YAMAHA TYROS 5 vs. KORG Pa3X
YAMAHA TYROS 5 FIRST PLAY DEMO
YAMAHA TYROS 4 vs. YAMAHA TYROS 5
On the 6th November our 2 Tyros experts, Justin and Keith, attended the Advanced Tyros 5 training day in Leigh. Its very important to us as a shop that the Tyros 5 is well received by the keyboard playing community. Justins views are below
First impressions Tyros 5 by Justin Myerscough
Styles
539 styles - all the audio styles are different to the ones on S950 - all styles will be different - even those with the same name. example 60's guitar pop - same name but sounds incredibly better.
Registrations
- registrations from Tyros4 will sound better on Tyros 5 even though using same sounds and styles because of the huge difference in DSP effects and the styles as previously mentioned.
Piano sound
- sounds like one of the latest clavinovas - lots of new piano sounds including s.art upright piano's and 2 octave latin piano's.
Vintage keys pack that was on T4 SE is better on T5.
New feature Chord detection
Chord detection - previously it has not been possible to seperate chord detection so that now you can play chords in the right hand that the accompaniment will be deriven from with a bass in the left hand which does not affect the chord pattern - Uses - especially useful for people accompanying themselves or another person singing or wheres there is something else playing the melody line other than you.
New Feature - Organ World
The organ section is incredible , where previously organ enthusiasts have found it necessary purchased organ sounds from third partys or premium packs for iconic organs such as Wurlitzer, Wersi ,Lowrey , now those sounds are so impressive its hard to imagine anyone needing to do that , in addition the classical organ sounds are simply stunning , even if classical organs wouldn't normally "float your boat " they are now so good it makes you want to play them. There are also theatre organ pedal voices which are used in the new theatre organ styles but also can be used independantly for those of us who can still play with our feet ! There is also a free play theatre organ style which is very useful if you want the same effect as playing an organ with pedals.
New Feature Ensemble Section
This is one of the most important and exciting developments on Tyros 5 , its also the most different to get across without you hearing it but suffice to say that the end result creates an unprecedented realism which works particularly well in the following areas :
reproducing the effect in an incredibly "human" way of :
1 - a quartet of big band sounds
2- a quartet of string instruments
3 - a quartet of woodwind instruments
4 - a quartet of vocal or choristers
5 - a quartet of brass sounds ( to create a great orchestral brass but also will work brilliantly for those people who like an authentic brass band sound , I know a lot of customers have asked for this ! )
Its important to realise that whatever your ability you can really benefit from this feature , it will blow you away !
New Feature Guitar Amplifiers
We had great guitar sounds on Tyros 4 , of course there are a lot of new fantastic guitar sounds on Tyros 5 but what is really missing is the guitar amplifier , if you are a guitarist you will understand that the key component in creating an iconic guitar sound is the amplifier that the guitar is played through . This is a great new feature on Tyros 5 , you can take an existing guitar sound and depending on what amp you put it through the differences can be dramatic, whether you plug it through a classic 60's VOX AC30 , a Marshall 4 x 12 o, a Mesa Boogie or a Roland Jazz Chorus makes an incredible difference , its also nice and simple because the image shown on the screen is exactly as it would show on the Guitar amplifier, if your not familiar with guitar amps you can just twiddle the knobs in front of you and you will hear the difference.
New Speaker System Yamaha MS05
Clearly a lot of work has gone in to the speaker system even though they look exactly the same , there is obviously much more clarity from the satellites and also the bass unit internal components have changed to cope with the new awesome organ sounds , we tested this and it did cope with them very well , when you hear those new organ sounds you will understand why the speakers had to be altered to cope with them !
If you play keyboard style normally , in other words with a fingered chord or a single finger chord in the left hand , you may be tempted to think that because you don't play piano style then you don't need the extra keys, maybe you've said to yourself "I've always had 61 keys and never felt that I needed any more so I'll stick to 61" .

Here are some reasons why you should consider the 76 .

First, because the speakers are further apart the sound is better , in particular the stereo effects, the difference in sound is surprisingly prominent considering its around 8 inches different. Secondly, having an extra octave for your right hand melody is helpful , a low piano or a high violin , on the 61 key you might have to use the octave buttons to get the same effect, that of course means pressing a button , obviously its much easier if you don't have to press a button to get the desired sound. Lastly the option to have a second split is technically available on the 61, but you probably haven't used it because theres just not enough keys to give you a decent amount of notes to play on a different sound , on the 76 you could have a decent amount of keys to play say a piano sound up so far and then , say vibes for the rest of the way , again not having to press a button to change from piano to vibes , in case you're thinking that the vibes will be too high pitched, or maybe the piano is too low pitched , of course you can change the octave of each split area then save it into registration memory.

All in all considering the difference in price is relatively negligible the 76 has to be the winner in most circumstances, there will be some instances when you just have to stick with the 61 , for example we had one customer who stuck to the 61 purely because thats what fits across the back seat of his car, so in that case , fair enough !.