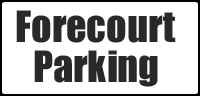 Opening Times
Mon - Sat
9.00am - 5.30pm


Sundays
Closed


2nd/ 3rd June
Closed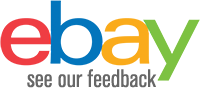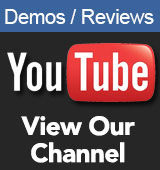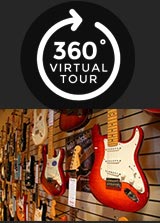 Yamaha DHR10 700w Powered Speaker
£439.00 RRP £559
2 In Stock
Free Mainland UK Delivery
Next working day on orders placed before 2pm
The Yamaha DHR10 features a combination of Yamaha's advanced speaker design to meet the modern demands of musicians needs. This 10" woofer model is equipped with a rotatable HF horn and a dedicated UB-DXRDHR10 U-bracket for use in fixed installations. The cabinet on these models is made from plywood with a tough durable exterior coating and a built in 1000w amp ensuring you have the quality and power for any musical demands.
Yamaha DHR10 Main Features
Featuring a plywood cabinet that delivers a clear sound with minimal vibration
Plywood enclosure with a polyurea coating for a robust, scratch resistant surface
Compact appearance thanks to a 10-inch LF driver that provides excellent low frequency response
Can be installed in a horizontal or vertical configuration with a rotatable HF horn offering the flexibility needed for installation in a wide range of environments
Optional UB-DXRDHR10 U-bracket allows both for vertical or horizontal use
A pole socket for use on a stand
Rigging points for use with eye bolts
Proprietary FIR-X tuning, provides FIR filtering and corrective EQ, minimizing phase distortion
On-Board Mixing With Yamaha DHR10
DHR10 has two input channels. CH1 has a combo jack which accepts both XLR and TRS Phone allowing for either Mic or Line level input signals. CH2 offers two input options; a combo jack that accepts XLR or TRS Phone, and a pair of RCA pin Jacks for input from CD players or other stereo line-level sources.
Plywood Cabinet - Enhanced Build and Sound
The cabinet of the DHR10 is designed similar to that of the flagship DZR models using a plywood construction with a toughened durable outer black coating offering great protection. The wood also has a play in the excellent quality of sound due to its weight/ design.
Yamaha DHR10 Powered Speaker Specifications
Speaker type 2-way, Bi-amped Powered Speaker, Bass-reflex
Frequency range (-10dB) 52 Hz - 20 kHz
Coverage area H90゚ x V60゚ (Rotatable)
Crossover 1.9 kHz: FIR-X tuning (linear phase FIR filter)
Maximum Output Level (Measured peak, IEC noise@1m) 128 dB SPL
Components LF Diameter: 10" cone, Voice Coil: 2", Magnet: Ferrite
Components HF Diaphragm: 1.4", Type: 1" throat compression driver, Magnet: Ferrite
Amplifier class Class-D
Dynamic Power Rating 700 W (LF: 500 W, HF: 200 W) *1
Continuous Power Rating 325 W (LF: 260 W, HF: 65 W)
Cooling Fan cooling, 4 speeds
Power consumption 60 W (1/8power), 18 W (Idle)
Power requirements 100 V, 100-120 V, 220-240 V, 110/127/220 V (Brazil), 50/60 Hz
A/D D/A Converters 24 bit 48 kHz Sampling
Processors HPF: OFF, 100 Hz, 120 Hz, 24 dB/Oct.; D-CONTOUR: FOH/MAIN, MONITOR, OFF
I/O connectors INPUT1: Combo x1, INPUT2: Combo x 1 + RCA pin x 2 (Unbalanced), OUTPUT: XLR3-32 x 1 (CH1 Parallel Through or CH1+CH2 Mix)
Cabinet material Plywood
Finish Durable Polyurea Painting, Black
Handle Top x1
Pole socket Φ35 mm x1 (Bottom)
Rigging Top x 2, Rear x 1 (Fit for M10 x 30 - 50 mm Eyebolts)
Floor Monitor Angle - W (12.0") / H (19.5") (with rubber feet) / D (11.8")
Net weight: 15kg
Options U-bracket: UB-DXRDHR10