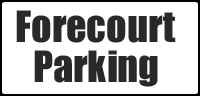 Opening Times
Mon - Sat
9.00am - 5.30pm


Sundays
Closed


2nd/ 3rd June
Closed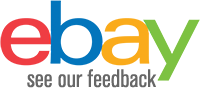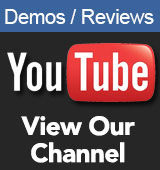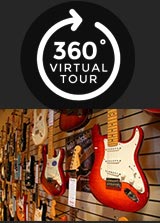 Same Range
Yamaha DXR12 MKII Powered Speaker Pair
Bundle currently not available. However Bundle componants may be in stock
The Yamaha DXR12 MKII replaces the original models with enhanced sound quality offering top class sound detail, over 1000 watts of power and a huge 7 year warranty for complete peace of mind. Intelligent real-time audio processors control the sound to ensure it stays a clear and precise as possible no matter how hard you drive the speakers. If your looking for a reliable, hight quality sound that is also moveable then the DXR12 MKII should be at the top of your list.
Whats Improved
New DXR MKII models have a brand new and improved 1.75" Neodymium compression driver for optimum clarity. This has been combined along with advanced 48Khz sound processing and filter systems derived from the DZR top of the range models. The result is an incredible sound with distinct clarity and detail above and beyond the original models.
High Quality Sound - All The Time
The DXR12 MKII model make use use of some very clever technology and intelligent audio processing features to ensure no matter what situation the speaker is used, it delivers only the best sound all the time. The sound is processed with 48bit convertors and is processed through 2 main audio systems - D-Contour and FIR-X tuning system.
D-Contour is a system which constantly looks at the audio frequency bands and checks to ensure its getting the most use of each. It then adjusts the EQ fractionally for each of those frequencies to try and optimise the sound output for better tone. FIR-X on the other hand optimizes frequency and phase response, creating a very smooth response around the crossover point for much better clarity and imaging than is possible with typical crossovers.
3 Channel Input Mixer
The rear panel for the DXR12 MKII houses a simple but effective 3 channel input mixer. Each channel has its own input sockets so CH1 has XLR/ Jack input with Mic/ Line switch, CH2. has left and right input jacks for stereo instruments such as digital pianos and keyboards and CH3. has RCA inputs particularly useful for items like CD players, tablets of mobile phone outputs. Each of the channels has its own independent volume for balancing volumes. There are also a small collection of switches and controls for adjusting the preset EQ system, crossover point and a 3pin XLR link out to connect to another powered speaker for Mono or Stereo use.
Technical Specification
Speaker: LF: 12" Woofer with 2.5" voice coil. HF:Type: 1.75" Neodymium compression driver
Power Output: Dynamic: 1100W (LF: 950W HF: 150W) / Continuous: 700W (LF: 600W HF: 100W)
Max Output Level: 134dB SPL
Frequency Range: 52Hz - 20kHz
Inputs: XLR-3-31 1 x1 , INPUT2: Phone x2, INPUT3: RCA PIN x 2, THRU: XLR3-32 x 1 (Parallel with INPUT 1 ), LINK OUT: XLR x 1
Controls: D-CONTOUR: FOH/MAIN, MONITOR, OFF
Mounting Points: op x2, Rear x1 (Fits for M10 x 18mm eyebolts)
Pole Mounts: 35mm with 2-way features (0 or 7 degrees)
Dimensions: 362mm (14 2/8\") x 601mm (23 5/8\") x 350mm (13 6/8\")
Weight: 18.6kg (41lbs)
Overiview Video