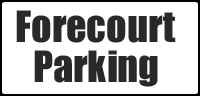 Opening Times
Mon - Sat
9.00am - 5.30pm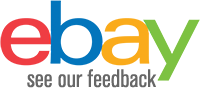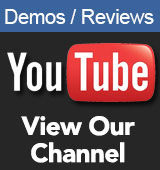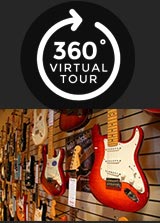 **We are fully open - Online and Instore**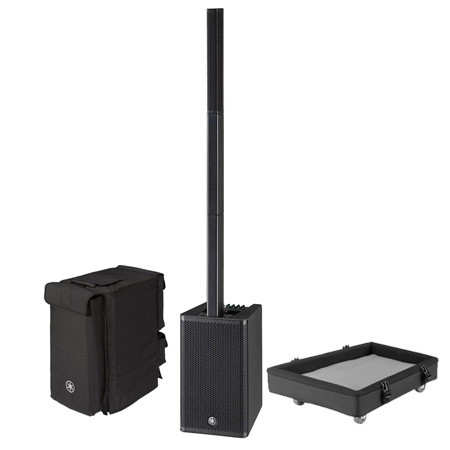 Yamaha Stagepas 1K Bundle with Dolly Wheels
Bundle currently not available. However Bundle componants may be in stock
The Yamaha Stagepas 1K bundle with dolly wheels is the perfect combination of high quality audio and incredible ease of transport for anyone looking for high quality amplification for home, garden or gigging purpose. It also comes complete with the padded cover which has pockets to hold the speaker spaces and tweeter array.
The Stagepas 1K system comprises of a 12" subwoofer with 10x tweeter array with built in 1000w amplifier. To connect to this beast of a system there is a multi-channel mixer is fitted in to the subwoofer complete with effects, bluetooth audio playback and a link out facility to add a further Stagepas 1K as a stereo setup.
Stagepas 1K - Bluetooth Audio and Live Inputs
The bluetooth input section of the Stagepas 1K is ideal for multiple uses. It can be used as a controller mode with the free app. or can be used to playback audio through the system.. The app control gives full access to volumes, pan, tone and even allows access to your audio files for audio playback all in one place on the screen. Live mixing has never been so easy.
The built-in multi-channel mixer has the ability to connect live instruments including mic, guitar and keyboards. Each channel has EQ/ Tone, volume and there is an overall single dial EQ for the final output as well. Reverb can additionally be dialed in to any of the first 3 mono input channels with the twist of a single knob.
Stagepas 1K - 1000w Amplifier
The system has a maximum 1000W (HF:190W+LF:810W) power output. The sound is transmitted via 10 tweeters in a J-array combined with a 12" subwoofer which combined offer a magnificent frequency coverage and spread of sound. Whether playing at a gig, in the home or even in the garden, the Stagepas delivers fantastic power and quality when you need it.
Stagepas 1K Dolly Wheels
The dolly wheels with this money saving bundle allow easy moving of the Stagepas system. The sub fits snug in to the wheels and can easily be pushed along with the sturdy wheels handling multiple surfaces no problem.
Yamaha Stagepas 1K Technical Specification
Mixing capability
Mixing channels: 5 (3 Mono + 1 Stereo)
Input channel functions: Hi-Z (CH2/3), 1-Knob EQ (CH1-3/ Stereo)
Output channel functions: MODE - Speech/ Music / Club
Inputs: 3 Mono Mic/Line + 1 Stereo line/ 2 Mono line
Outputs: 1 Link Out, 1 Monitor Out
Bluetooth: Bluetooth Ver.5.0, A2DP (SBC, AAC)
Control and others: Reverb foot switch, Stagepas Editor
On-board processors: SPX digital reverb (4 Programs with parameter control)
General specifications
Speaker type: Powered subwoofer with a line array speaker
Frequency range (-10dB): 37 Hz - 20 kHz
Nominal coverage: 30 Degrees Vertical, 170 Degrees Horizontal
Components: LF: 12" powered subwoofer / HF: Line array speaker 10x 1.5" cones
Power rating: 1000w Dynamic power (810w LF + 190w HF) - 119 db SPL
Power consumption: 25w idle, 85w 1/8 power
Accessories Included: Power cord, cover
Options: Yamaha DL-SP1K dedicated dolly, foot-switch for reverb
Dimensions: (W x H x D): System: 334 x 2,000 x 418 mm (maximum), Line array speaker: 67 x 582 x 86 mm, Powered subwoofer: 334 x 550 x 418 mm, Spacer: 67 x 555 x 86 mm (each)
Weight: System: 23.0kg (maximum), Line array speaker: 1.8kg, Powered subwoofer: 20.0kg, Spacer: 0.6kg (each)