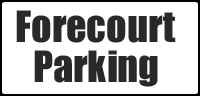 Opening Times
Mon - Sat
9.00am - 5.30pm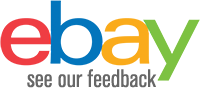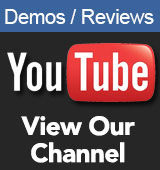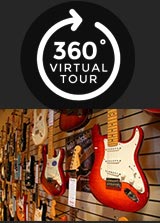 **We are here for online sales and product support - just call 01772 722468**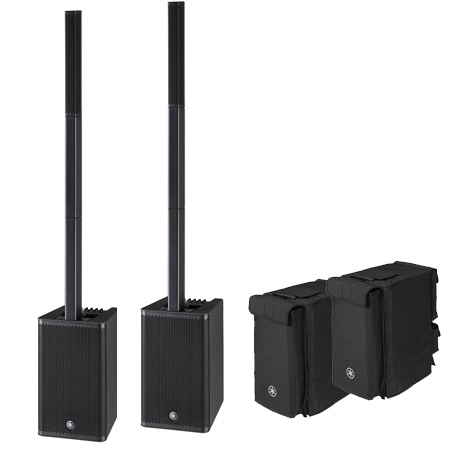 Yamaha Stagepas 1K PA System - Stereo Pair
£1500.00 RRP £2112
1 In Stock

Pay Monthly
Deposit From £150.00
12 Months 19.9% APR - £123.95 P/M
24 Months 19.9% APR - £67.58 P/M
36 Months 19.9% APR - £49.00 P/M
Our Yamaha Stagepas 1K stereo bundle allows you to get a true stereo sound and top quality audio in a simple and portable setup. Each Stagepas 1K has a 1000w amplifier combined with a 4 channel digital mixer with effects and built-in bluetooth for wireless audio and control of the mixer. The speakers consist of a 12 inch subwoofer and 10x 1.5" line array speakers for incredible detail and sound projection. The array speaker section is also height adjustable using the include spacers for ensuring the best sound in any situation.
Connecting Stagepas 1K In Stereo
Each model has a dedicated 'Link Out' and 'Link In' 3 pin connector on the back. To set-up for stereo usage you simply connect the Link Out of the Left speaker to the Link in of the right speaker using a standard 3 pin XLR cable. When connected you get to hear any of the mono inputs to the left speaker mixer through both speakers simultaneously, and, the stereo input from the left speaker will be split to left and right for true stereo sound!
If you wish to have more inputs then you can double it straight away. Both speakers can be used as a 2 speaker mono system, together whilst being able to use all 3 mono inputs on both Stagepas 1K units. By connecting both Link Out to each others Link In connections you can use it as a 2 speaker mono system straight away.
Stagepas 1K Individual Technical Specification
Mixing capability
Mixing channels: 4 (3 Mono + 1 Stereo)
Input channel functions: Hi-Z (CH2/3), 1-Knob EQ (CH1-3/ Stereo)
Output channel functions: MODE - Speech/ Music / Club
Inputs: 3 Mono Mic/Line + 1 Stereo line/ 2 Mono line
Outputs: 1 Link Out, 1 Monitor Out
Bluetooth: Bluetooth Ver.5.0, A2DP (SBC, AAC)
Control and others: Reverb foot switch, Stagepas Editor
On-board processors: SPX digital reverb (4 Programs with parameter control)
General specifications
Speaker type: Powered subwoofer with a line array speaker
Frequency range (-10dB): 37 Hz - 20 kHz
Nominal coverage: 30 Degrees Vertical, 170 Degrees Horizontal
Components: LF: 12" powered subwoofer / HF: Line array speaker 10x 1.5" cones
Power rating: 1000w Dynamic power (810w LF + 190w HF) - 119 db SPL
Power consumption: 25w idle, 85w 1/8 power
Accessories Included: Power cord, cover
Options: Yamaha DL-SP1K dedicated dolly, foot-switch for reverb
Dimensions: (W x H x D): System: 334 x 2,000 x 418 mm (maximum), Line array speaker: 67 x 582 x 86 mm, Powered subwoofer: 334 x 550 x 418 mm, Spacer: 67 x 555 x 86 mm (each)
Weight: System: 23.0kg (maximum), Line array speaker: 1.8kg, Powered subwoofer: 20.0kg, Spacer: 0.6kg (each)