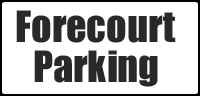 Opening Times
Mon - Sat
9.00am - 5.30pm


Contact Us
Sales:

01772 722468

Email:

sales@achamilton.co.uk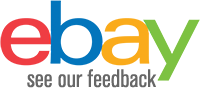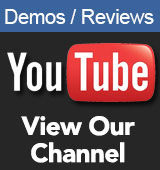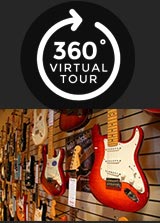 **We Are Fully Open - Instore and Mail Order**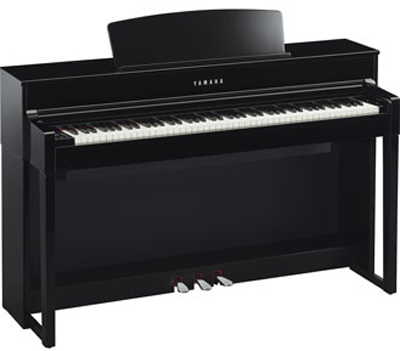 Yamaha CLP-575 PE - Secondhand
This instrument is discontinued
We have a used Yamaha Clavinova CLP-575 PE Digital Piano Polished Ebony - Excellent condition
Yamaha CLP-575 Features:
Piano voicing sampled from Yamaha CFX and BÖsendorfer Imperial grand pianos
34 voices
Virtual Resonance Modeling (VRM)
NWX (Natural Wood X) keyboard with synthetic ivory keytops and escapement
88-key Linear Graded Hammer action
GP Response Damper Pedal
Intelligent Acoustic Control (IAC)
303 lesson songs
Rhythms
16 track recording & USB audio recording
Stereophonic Optimizer
Intelligent Acoustic Control (IAC)
Acoustic Optimizer
Yamaha CLP-575 Digital Piano Real Grand Expression: Sound, touch and pedals, all perfectly integrated to give you the sensation of playing a grand piano.
Real Grand Expression; a phrase that defines the expressive capability of Clavinova. It is the key components of the sound, the touch and the pedals, together with the application of technology developed through a history of acoustic piano manufacturing. With Real Grand Expression, these elements are combined perfectly into a single instrument, creating the exact sound you want through the touch of the keys and the feel of the pedals. When you play a Clavinova, you can imagine that you are playing a grand piano.
Yamaha CLP-575 Digital Piano - Two of the worlds finest grands...
The CFX, Yamaha's finest concert grand selected and played by the winner of the 2010 International Chopin Piano Competition and the Imperial from BÖsendorfer, a brand held in high esteem by pianists throughout its long history. These renowned pianos are characterised by distinctive traits such as power, versatility, subtlety, lightness and mellowness. Both of these superb pianos' Voices are featured in the Clavinova. Tuned to perfection by a highly experienced piano technician with the sound from each key sampled individually, Clavinova truly captures the unique tonal character of each of these outstanding instruments. With Clavinova, you can enjoy the exquisite beauty of the sought-after tone that the CFX and BÖsendorfer Imperial deliver.

The Clavinova faithfully recreates the sound of an acoustic piano by utilising features such as String Resonance to emulate the mellow tonal colors that occur when strings react to one another. The result is a beautiful tone with rich, deep reverberation. In addition to the reverberation of the strings themselves, Damper Resonance reproduces the broad, deep sound field of an acoustic piano. It also mirrors the tonal changes that result when a damper pedal on a grand piano is depressed. It includes sounds such as those emitted from the key bed and emulates the cumulative resonance that occurs when all of these sounds blend together.
Yamaha CLP-575 Digital Piano - VRM physical modeling: creating the distinctive reverberation generated by the entire body of a concert grand piano
In a grand piano, sound resonates throughout the body of the instrument, producing a rich reverberation that envelops the listener in sound.

This phenomena is reproduced perfectly in the Clavinova through Virtual Resonance Modeling (VRM), which calculates the various states of the strings for each of the 88 notes on the keyboard from one instant to the next, allowing vivid, richly-varied expression that reflects the limitless number of factors inherent in playing the piano such as the which keys are pressed, the strength with which the keys are played and pedal timing.
Yamaha CLP-575 Digital Piano -Smooth tonal transitions, perfectly matched to the players touch
A pianist changes the volume and dynamics of the sound by varying the pressure applied to the keys. A Clavinova responds perfectly to give the player an outstanding level of performance control. By using long, carefully-sampled recordings of notes on a piano and unique Yamaha technologies to achieve smooth tonal transitions, rich sonic detail is delivered in response to the touch of the player.
Yamaha CLP-575 Digital Piano - From staccato to legato, superbly expressive sound that responds to the players touch
Featuring Yamahas Smooth Release technology, Clavinova recreates the crisp tone heard when playing staccato as well as the lingering sound produced by releasing the keys slowly.
Yamaha CLP-575 Digital Piano - 256-note polyphony
Powerful polyphony ensures that more complex passages of music can be played without notes cutting off.
Yamaha CLP-575 Digital Piano - Natural Wood X (NWX) keyboard
Natural Wood X (NWX) keyboards are created using Yamahas unrivalled expertise of wood acquired through more than a century of crafting fine pianos. Just as with grand pianos, the material used for NWX keyboards is cut from wood that has been carefully dried specifically for use in making musical instruments.

The NWX keyboards also feature features an escapement mechanism that reproduces a slight clicking sensation near the bottom of the key travel. It has been designed in such a way that the click is discernible only on the lightest keystrokes, similar to the keyboard of a grand piano.
Yamaha CLP-575 Digital Piano - GP Response Damper Pedal: an authentic grand piano pedal feel
This action faithfully reproduces the subtle differences in the weight and return of every key. No two keys are exactly alike which gives the player the best possible feel and response from the instrument.
Yamaha CLP-575 Digital Piano - Graded Hammer 3X (GH3X) keyboard
Using knowledge gained from many years of piano manufacturing, Yamaha Clavinova has an incredibly realistic keyboard feel that recreates the sensation of playing an acoustic instrument. By using a similar hammer mechanism (with no springs) as that found in a grand piano, the GH3 keyboard action reproduces the touch of an acoustic instrument, from the heavier feel in the lower register to the lighter touch in the upper octaves. It also features a three-sensor configuration which accurately senses and interprets the behaviour of the keyboard to create a response and feel very much like that of a grand piano. The newly developed GH3X keyboard features an escapement mechanism that reproduces a slight clicking sensation near the bottom of the key travel. It has been designed in such a way that the click is discernible only on the lightest keystrokes, similar to the keyboard of a grand piano.
Yamaha CLP-575 Digital Piano - Keyboard Stabilizers for improved stability and durability
The keyboard fulfills the vital role of transforming the emotion from your fingertips into sound and therefore, it must respond in a stable and consistent manner. That is why Yamaha has fitted keyboard stabilizers to all 88 keys, giving the player a natural feel and improving the stability and durability of the keyboard.
The keys on a Clavinova are constructed so that the fulcrum is as far from the key tip as possible. This improves playability and comfort, especially when pressing at the back of the key. This construction provides good key travel, even when performing pieces played mainly on the black keys and the backs of the white keys, allowing nuanced variations in touch and broadening your expressive range.
Yamaha CLP-575 Digital Piano - Stereophonic Optimizer: a new kind of headphone experience
Unique to Yamaha, the Stereophonic Optimizer adjusts the spacing of the sound and the separation from the piano when listening via the headphones, resulting in a spacious sound image that will inspire you to play for hours at a time.
Yamaha CLP-575 Digital Piano - Full-bodied tone and resonance
The sound of a Clavinova is calibrated in fine detail, with speaker positioning and body materials checked to ensure that the entire instrument resonates optimally. To create a sound field that is very close to that of a grand piano, the Clavinova features tone escapements in several locations throughout the body that allow the sound from the speakers to be projected to the listener without being trapped inside the instrument.
Yamaha CLP-575 Digital Piano - Acoustic Optimizer
The body of the Clavinova contains Acoustic Optimizers that regulate the flow of sound and control tone. A new technology developed from Yamahas intimate knowledge of the acoustic properties of musical instruments, Acoustic Optimizers deliver a natural, smooth sound across the entire keyboard.
Yamaha CLP-575 Digital Piano - Multi-track song recording
The recording function featured in Clavinova digital pianos allows you to record your performances with a single touch, which is useful when you want to review or archive your playing. You can record up to 2 tracks for simultaneous playback, so that each hand can be recorded separately or parts recorded using different sounds.
Yamaha CLP-575 Digital Piano - USB Audio Recorder
Record performances to USB flash memory and create audio files (WAV format) you can save and play back on a computer or portable audio device, share with friends or use to create a CD.
Yamaha CLP-575 Digital Piano - New reverb that offers dynamic ambience and spatial effects
A new reverb system allows to you experience the sensation of playing in a large concert hall, cathedral or other venue, adding depth and atmosphere to the sound. Now you can experience concert hall ambience and spaciousness in the privacy of your own home.
Yamaha CLP-575 Digital Piano - IAC (Intelligent Acoustic Control)
The ability to adjust performance volume is extremely useful at home where players may not always be able to play at high volume levels. However, at low volumes, bass and treble may become difficult to hear. To counter this, Clavinova is equipped with Intelligent Acoustic Control (IAC), which adjusts the sound automatically, allowing players to enjoy balanced sound at any volume level.
Yamaha CLP-575 Digital Piano - A range of Apps to expand your musical horizons
If you use an iPad, iPhone or iPod touch, Yamaha Apps can make playing more creative, enjoyable and fun
Size/Weight
Dimensions
Width
1461mm (57-1/2") (Polished finish: 1466mm (57-11/16"))
Height
927mm (36-1/2") (Polished finish: 930mm (36-5/8"))
Depth
465mm (18-5/16") (Polished finish: 465mm (18-5/16"))
Weight
Weight
70.0kg (154lbs., 5oz) (Polished finish: 73.5kg (162lbs., 1oz))
Control Interface
Keyboard
Number of Keys
88
Type
NWX (Natural Wood X) keyboard with synthetic ivory keytops (wood is used for the white keys), escapement
Touch Sensitivity
Hard 2, Hard 1, Medium, Soft 1, Soft 2, Fixed
88-key Linear Graded Hammers
Yes
Pedal
Number of Pedals
3
Half Pedal
Yes
Functions
Damper with half pedal effect, Sostenuto, Soft
GP Response Damper Pedal
Yes
Display
Type
Full Dot LCD
Panel
Language
English
Cabinet
Key Cover
Key Cover Style
Sliding
Music Rest
Yes
Voices
Tone Generation
Piano Sound
Yamaha CFX, Bsendorfer Imperial
Key-off Samples
Yes
Smooth Release
Yes
VRM
Yes
Polyphony
Number of Polyphony (Max.)
256
Preset
Number of Voices
34
Effects
Types
Reverb
6
Chorus
3
Brilliance
7
Master Effect
11
Intelligent Acoustic Control (IAC)
Yes
Stereophonic Optimizer
Yes
Functions
Dual/Layers
Yes
Split
Yes
Rhythm
| | | |
| --- | --- | --- |
| Preset | Number of Rhythm | 20 |
Songs
Preset
Number of Preset Songs
18 (Voice Demo), 50 (Piano), 303 (Lesson)
Recording
Number of Songs
250
Number of Tracks
16
Functions
USB Audio Recorder
Playback
WAV
Recording
WAV
Metronome
Tempo Range
5~500 (quarter note)
Overall Controls
Transpose
Yes
Other Control
Tuning, Scale Type, etc.
Storage and Connectivity
Storage
Internal Memory
approx. 1.5MB
External Drives
USB Flash Memory
Connectivity
Headphones
2
MIDI
IN, OUT, THRU
AUX IN
Stereo Mini
AUX OUT
L / L+R, R
USB TO DEVICE
Yes
USB TO HOST
Yes
Amplifiers and Speakers
| | |
| --- | --- |
| Amplifiers | (40W + 40W) x 2 |
| Speakers | (16cm + 8cm) x 2 [(6-5/16" + 3-1/8") x 2] |
| Speaker Box | Yes |
| Acoustic Optimizer | Yes |
Power Supply
Accessories
| | |
| --- | --- |
| Accessories | Headphones Hanger, "50 greats for the Piano" |
YAMAHA B1 vs. YAMAHA CLP-575 - ACOUSTIC vs. DIGITAL
Yamaha Clavinova CLP575 Review By Justin Myerscough
The benefits of the CLP575 over the lower models are clear to hear if you happen to have them side by side in the same room , at AC Hamilton being a "real shop" as well as an internet company we are fortunate to have that opportunity and as soon as you play them its fairly obvious particularly at the lower and higher registers . Its a good job there is an appreciable difference in sound because, lets face it there is very little difference in appearance between the CLP575 and the lower models in the range ( CLP545 , CLP535 ). As this instrument comes with much more natural wooden keys , we can sum up the differences simply as better sound and more natural feel.