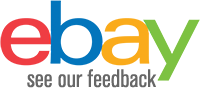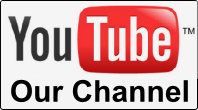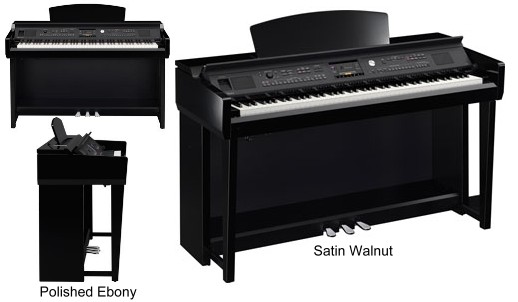 Yamaha CVP605 Clavinova Secondhand
This instrument is discontinued
£2698.99 RRP when new £3918.00
0 In Stock
Yamaha CVP605 Digital Piano Brilliant new versatile Piano from Yamaha
Yamaha CVP605 - Real Grand Expression - Sound, touch, pedals–perfectly integrated to give you the sensation of playing a grand piano.
By harmonizing the three key elements of sound, touch and pedals in a single piano, the CVP Series gives you the feeling that you are playing a grand piano
Yamaha CVP605 - USB Audio for recording your own performance.
The USB Audio Recorder* to record your performances on a USB flash memory for storage on your PC. This lets you compare two different performances to gauge your progress, or listen to them on a portable music player. * Stored in WAV, MP3 format.
Yamaha CVP605 - Piano Room: your choice of piano and location.
The cvp605 offers a great new feature called Piano Room that you can use when you really want to concentrate on piano performance and savor the piano sound. You can select from among four types of pianos - grand, pop grand, upright and honky-tonk - and also a playing location, such as concert hall, cathedral or stage. Instantly, the tone quality changes to match that piano and place, giving your performance a totally different feel. When you're playing the grand piano or pop grand, you can even choose to have the "virtual" piano lid open or closed.
Yamaha CVP605 - The RGE Sound Engine delivers the ultimate expressive capability.
The Clavinova uses the RGE (Real Grand Expression) Sound Engine,the next-generation piano sound source. This lets you enjoy the playing response and expressive capability of a concert grand piano. It features a new Smooth Release function which can express sound with great clarity, and clearly enunciate staccato notes with the sound of lingering resonance heard when gently lifting your fingers from the keys. It succeeds in capturing the essence of a piano performance to create grand piano-like, richly expressive experiences.
Yamaha CVP605 - Plug in a microphone for vocal performances.
Plug in a microphone, and you can sing along with your playing. Play accompaniment to your own composition, or play along with a talented friend. Singing will add more fun to your home parties.
Yamaha CVP605 - Subtly reproduces resonance with the depth you hear from an acoustic piano.
Clavinova subtly reproduces even the unique resonances of an acoustic piano. It features String Resonance that expresses the mellow sounds of the other strings resonating, and Key-Off samples that actually deliver the delicate change in sound the instant the damper touches the string, just before you raise your finger from the key. The addition of these sounds results in tonal resonances that are not only beautiful, but also deep and rich.
Yamaha CVP605 - The GH3 (Graded Hammer 3) keyboard faithfully reproduces the touch of a grand piano.
The touch of the Clavinova keyboard has been praised by pianists for a performance feel that makes you forget it's a digital piano. The secret behind this superior touch is the same hammering system and spring-less mechanism as a grand piano. Depending on the weight of the hammer, the force of your touch and the natural key return when you release it, the Clavinova faithfully reproduces the keyboard touch of an acoustic piano from the heavy feel in the lower range to the light feel in the higher range. Also important is Yamaha's unique three-sensor system, which accurately senses and interprets the behavior of the keyboard, just like a grand piano. When playing continuously or with a light trill, techniques used in many pieces such as Für Elise, you can play with a bright, vivid feel.
Yamaha CVP605 - Synthetic ivory keytops remain tactile during long performances.
Pianists enjoy a touch that clings firmly to their fingers, just like the ivory keyboards historically used in top-class pianos. Synthetic ivory keytops feature a soft, slightly porous surface that gives all keys added grip and natural friction for improved ease in playing, especially during long performances or practice sessions. The keys' smooth, refined texture imparts a feeling of luxury and is easy to clean.
Wide variety of Voices for amazingly realistic instrumental sounds.
The CVP Series provides many instrument Voices, in addition to piano. Have fun playing different sounds, and producing the expressiveness unique to each instrument.
Yamaha CVP605 - Super Articulation Voices reproduce true effects, as if you are playing that actual musical instrument.
This amazing technology intelligently recreates the authentic performance characteristics of acoustic instruments, such as guitar fret noises and slides or the breathing of a sax player. They are then blended perfectly into your performance. Select any of the many Voices and enjoy an enhanced feeling of realism, as if that instrument was actually being played. These automatically enhance your lead lines with the characteristic articulations of the original instruments, with no special playing techniques required.
Yamaha CVP-605 Polished Ebony specifications
Size/Weight
Dimensions
Width
1,420 mm (55-15/16") | polished finish: 1,422 mm (56")
Height
868 mm (34-3/16") | polished finish: 872 mm (34-5/16")
Depth
606 mm (23-7/8") | 607 mm (23-7/8")
Weight
Weight
79 kg (174 lbs., 3 oz.) | polished finish: 81 kg (178 lbs., 9 oz.)
Control Interface
Keyboard
Number of Keys
88
Type
Graded Hammer 3 (GH3) Keyboard with Synthetic Ivory Keytops
Touch Sensitivity
Hard2/Hard1/Medium/Soft1/Soft2
Pedal
Number of Pedals
3
Half Pedal
Yes
Functions
Sustain, Sostenuto, Soft, Glide, Song Play/Pause, Style Start/Stop, Volume, etc.
Display
Type
TFT Color Wide LCD
Size
7 inch (800 x 480 dots WVGA )
Touch Screen
Yes
Color
Color
Score Display Function
Yes
Lyrics Display Function
Yes
Text Viewer Function
Yes
Language
English, Japanese, German, French, Spanish, Italian
Panel
Language
English
Cabinet
Key Cover
Key Cover Style
Folding
Music Rest
Yes
Music Clips
Yes
Voices
Tone Generation
Piano Sound
RGE (Real Grand Expression)
Stereo Sustain Samples
Yes
Key-off Samples
Yes
String Resonance
Yes
Smooth Release
Yes
Damper Resonance
Yes
Polyphony
Number of Polyphony (Max.)
256
Preset
Number of Voices
847 Voices + 28 Drum/SFX Kits + 480 XG Voices + GM2 + GS (for GS Song Playback)
Featured Voices
62 Super Articulation Voices, 23 MegaVoices, 57 Natural! Voices, 27 Sweet! Voices, 67 Cool! Voices, 76 Live! Voices, 20 Organ Flutes! Voices
Custom
Voice Edit
Yes
Compatibility
XG, XF, GS (for Song Playback), GM, GM2
Effects
Types
Reverb
44 Preset + 3 User
Chorus
106 Preset + 3User
Master EQ
5 Preset + 2 User
Part EQ
27 Parts
Insertion Effect
297 Preset + 10 User
Variation Effect
295 Preset + 3 User
Vocal Harmony
VH1: 60 Preset + 60 User
Accompaniment Styles
Preset
Number of Preset Styles
420
Featured Styles
349 Pro Styles, 33 Session Styles, 2 Free Play Styles, 36 Pianist Styles
Fingering
Single Finger, Fingered, Fingered On Bass, Multi Finger, AI Fingered, Full Keyboard, AI Full Keyboard
Style Control
INTRO x 3, MAIN VARIATION x 4, FILL x 4, BREAK, ENDING x 3
Custom
Style Creator
Yes
Other Features
Music Finder
2,500 Records
One Touch Setting (OTS)
4 for each Style
Style Recommender
Yes
File Format
Style File Format GE (Guitar Edition)
Songs
Preset
Number of Preset Songs
124
Recording
Number of Tracks
16
Data Capacity
approx. 300KB/Song
Recording Function
Yes
Compatible Data Format
Playback
SMF (Format 0 & 1), ESEQ, XF
Recording
SMF (Format 0)
Functions
Demo
Yes
Registration
Number of Buttons
8
Control
Registration Sequence, Freeze
Lesson/Guide
Lesson/Guide
Follow Lights, Any Key, Karao-Key, Your Tempo
Guide Lamp
Yes
Performance Assistant Technology (PAT)
Yes
Piano Room
Yes
USB Audio Recorder
Playback
.wav, .mp3 (MPEG-1 Audio Layer-3)
Recording
.wav, .mp3 (MPEG-1 Audio Layer-3)
USB Audio
Time Stretch
Yes
Pitch Shift
Yes
Vocal Cancel
Yes
Miscellaneous
Dual/Layers
Yes
Split
Yes
Metronome
Yes
Tempo Range
5 - 500, Tap Tempo
Transpose
-12 – 0 – +12
Tuning
414.8 – 440 – 466.8 Hz
Scale Type
9
Intelligent Acoustic Control (IAC)
Yes
Storage and Connectivity
Storage
Internal Memory
approx. 2.5 MB
External Drives
Optional USB Flash Memory (via USB to DEVICE)
Connectivity
Headphones
x 2
Microphone
Input Volume, Mic./Line In
MIDI
In/Out/Thru
AUX IN
Stereo Mini
AUX OUT
(R, L/L + R)
AUX Pedal
Yes
VIDEO OUT
Yes
USB TO DEVICE
Yes (x 2)
USB TO HOST
Yes
Amplifiers and Speakers
| | |
| --- | --- |
| Amplifiers | 45 W x 2 |
| Speakers | 16 cm x 2 + 5 cm x 2 |
| Acoustic Optimizer | Yes |
Power Supply
Accessories
| | |
| --- | --- |
| Accessories | Owner's Manual, Data List, "50 Greats for the Piano" Music Book, My Yamaha Product User Registration, AC Power Cord, Bench (included or optional), USB Wireless LAN Adapter (may be included depending on your locale.) |
When comparing the CVP605 to the previous top of the range model the CVP509 there are several benefits to the CVP605, even though it is a lower model in the range.

Piano room as described in all the descriptions is of course a big improvement but one of the best benefits, in my view as an owner of an older CVP407 model, is the way the sounds are laid out in a much more logical and easier to navigate way. For example If you choose the organ family , rather than having page after page after page of organ sounds its much more logically laid out so that you can choose between pipe organ , tonewheel organs and so on , so that in each sub category you haven't got a ridiculous amount to choose from , a lot easier to get to the sound you want .

The next thing is the favourite method . On previous models if after hours of playing you come across the perfect sound you either have to hope you're memory is good or store it in a registration memory , which involves creating a registration , giving it a name and storing it, which is fine for some, but others find this too labourious, whereas the favourite button is dead simple, you come across a sound you like then just hit the star button next to the sound. To retrieve that sound just hit the star button to see all your favourite sounds together , your favourite sax or piano or violin can all be on the same page , which is great if you're in the middle of a piece and you want to switch between these sounds, it makes it possible to change sounds realistically while you are playing .

Another benefit is the vocal remover function, great if you want to play along to your favourite Sinatra track, you're playing with the real band which is great fun of course , its not an exact science as it does depend on how the track was originally recorded but its great fun and generally works fine.