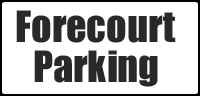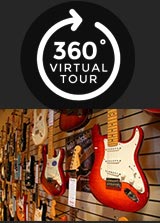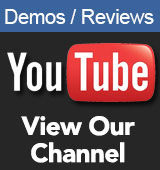 Opening Times
Mon/ Fri/ Sat
9.00am - 5.30pm


Tue/ Wed/ Thur
9.00am - 8.00pm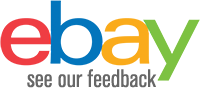 Contact Us
Sales

01772 722468

Email:

sales@achamilton.co.uk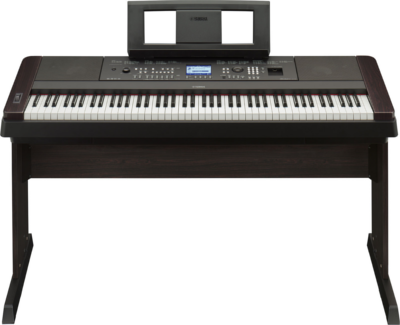 Yamaha DGX650 Black Portable Digital Piano
This instrument is discontinued
The DGX650 combines piano Voices, sampled from one of Yamaha's finest grand pianos, with a keyboard that offers acoustic piano playability. Combined with an auto-accompaniment and performance functions that give form to your musical inspirations, the DGX650 gives you the freedom to perform in almost any musical genre.
Grand Piano Samples
To make the most out of outstanding piano Voices sampled from a world-class Yamaha CFIIIS concert grand piano, the DGX650 pairs Yamahas Graded Hammer Standard keyboard with the power and clarity of a stereo speaker system. This provides authentic piano touch and tone while using the subtle dynamics and tonal shadings of a grand piano to enhance your performance.
PureCF sampling offers the sound of a Yamaha CFIIIS full concert grand piano, meticulously tuned and sampled under carefully controlled conditions, to reproduce the authentic tone and resonance of this superb instrument with amazing fidelity.
Yamaha DGX650 Styles
Equipped with a huge number of built-in bands in the form of Songs and Styles, the Yamaha DGX650 lets you perform in almost any genre of music. Simply play a chord progression with your left hand and the Style will follow along, matching your playing just like a real band would, giving you authentic sounding backing that has to be heard to be believed. When you want more Songs and Styles, just visit www.yamahamusicsoft.com to download even more great-sounding Songs and Styles!
The DGX650 lets you jump right in and enjoy playing music, even if youre new to performing. Style Recommender helps you choose the perfect accompaniment to the song you want to play. When you're ready to start playing that song, the Smart Chord function turns your single-note, left-hand playing into rich, full arrangements. To make things even easier, the DGX650 features a large, crystal-clear display that can display music notation, chord changes and lyrics.
Yamaha DGX650 Connectivity
Whether you want to share your performances on the internet, make your own CDs or playback music from your iPod, the DGX650 has got you covered. PHONE and USB ports (both TO HOST and TO DEVICE) and an AUX stereo mini-jack input lets you connect almost any external device to the DGX650 for recording, data transfer and more!
USB ports (TO HOST and TO DEVICE) offer convenient transfer of digital data to and from the DGX650, making it easy to record and share your music, create your own CDs or edit sounds with your PC. You can even save your data to a USB flash drive to take wherever you want.
The GHS Keyboard - the real feel of a piano
Developed to capture the essence of an acoustic piano keyboard, Yamaha's Graded Hammer Standard (GHS) keyboard offers the acoustic piano expression, allowing you to play with nuanced tone and subtle dynamics. It even duplicates the graded touch of an acoustic piano with a firm feel in the bass register that transitions to a lighter, delicate feel for the keys in the treble
Live! Cool!, and Sweet! Voices
Authentic guitars, lush strings, punchy brass… Yamaha's highly acclaimed Live!, Cool! and Sweet! Voices feature a unique blend of long, stereo and multi-layered samples that capture the essence of each instrument, right down to genuine resonance, expression and vibrato.
Big box speakers - powerful, dynamic sound
The DGX650's powerful stereo speakers are housed in large enclosures and feature separate woofers and tweeters that deliver powerful, distortion-free bass and pure treble with excellent dynamic control.
Yamaha DGX650 specification
Size/Weight
Dimensions
Width
1,397mm (55") / with keyboard stand: 1,399mm (55-1/16")
Height
146mm (5-3/4") / with keyboard stand: 761mm (29-15/16")
Depth
445mm (17-1/2") / with keyboard stand: 445mm (17-1/2")
Weight
Weight
22.5kg (49lbs. 10oz.) / with keyboard stand: 29.5kg (65lbs. 1oz.)
Control Interface
Keyboard
Number of Keys
88
Type
Graded Hammer Standard (GHS) Keyboard
Touch Response
Soft, Medium, Hard, Fixed
Other Controllers
Pitch Bend
Yes
Display
Type
Full Dot LCD
Size
320 x 240 dots
Color
Monochrome
Contrast
Yes
Score Display Function
Yes
Lyrics Display Function
Yes
Language
English
Panel
Language
English
Voices
Tone Generation
Piano Sound
Pure CF Sound Engine
Damper Resonance
Yes
Polyphony
Number of Polyphony (Max.)
128
Preset
Number of Voices
147 + 15 Drum/SFX Kits + 381 XGlite
Featured Voices
1 Natural! Voice, 9 Live! Voices, 8 Sweet! Voices, 7 Cool! Voices
Compatibility
GM
Yes
XGlite
Yes
Effects
Types
Reverb
35 types
Chorus
44 types
DSP
237 types
Master EQ
5 types
Intelligent Acoustic Control (IAC)
Yes
Functions
Dual/Layers
Yes
Split
Yes
Panel Sustain
Yes (Function Menu)
Accompaniment Styles
Preset
Number of Preset Styles
195
Fingering
Multi Finger, Full Keyboard, AI Fingered
Style Control
INTRO, MAIN x 2, FILL-IN, ENDING
Custom
User Styles
Style File Format
Other Features
Music Database
305
One Touch Setting (OTS)
Yes
Style Recommender
Yes
Smart Chord
Yes
Songs
Preset
Number of Preset Songs
100
Recording
Number of Songs
5
Number of Tracks
6 (5 Melody + 1 Chord)
Data Capacity
Approx. 30,000 notes for 1 user songs (when only "melody" tracks are recorded)
Compatible Data Format
Playback
SMF (Format 0, Format 1), XF
Recording
SMF (Format 0)
Functions
Registration
Number of Buttons
4 ( x 8 banks )
Lesson/Guide
Yamaha Education Suite (Y.E.S.)
Waiting, Your tempo, Minus one, Repeat & Learn, Chord Dictionary
Demo/Help
Demonstration
Yes
USB Audio Recorder
Playback
.wav
Recording
.wav
Overall Controls
Metronome
Yes
Tempo Range
5 - 280
Transpose
-12 to 0, 0 to +12
Tuning
Yes
Miscellaneous
PIANO Button
Portable Grand Button
Storage and Connectivity
Storage
Internal Memory
Approx. 1.7MB
External Drives
USB Flash Memory
Connectivity
DC IN
DC IN 12V
Headphones
x 1
Sustain Pedal
x 1
Pedal Unit
x 1
AUX IN
Yes
USB TO DEVICE
Yes
USB TO HOST
Yes
Amplifiers and Speakers
| | |
| --- | --- |
| Amplifiers | 6W x 2 |
| Speakers | 12cm x 2 + 5cm x 2 |
Power Supply
| | |
| --- | --- |
| Power Supply | Adaptor (PA-150 or the equivalent ) |
| Power Consumption | 13W |
Accessories
| | |
| --- | --- |
| Accessories | Owner's Manual, Data List,Online Member Product Registration, Keyboard Stand, Footswitch, Music Rest, AC Power Adaptor (May be not included depending on your locale.) |
Staff Member Justin Myerscough explains why this is possibly the best product around this price that you can buy for your budding keyboard/pianists
Keyboard route or Piano Route ?
The answer I believe is both, it doesn't have to be one or the other , if you go for a keyboard you miss out on the technique associated with Piano , if you go for just a Piano you miss out on so many facilities which far from being a gimmick will actually help, encourage the student to play more , enjoy it more , learn faster and ultimately become a better musician for it.
The DGX650 is the only product on the market around this price with this quality of Piano touch and sound combined with great educational features such as the score facility , composition facilities and storage with media transfer of up to date filetypes.
To beat this product, in my view you would have to go up in price to the Korg Havian ( Just under 1000 )