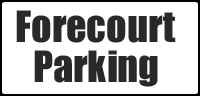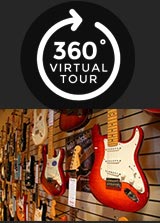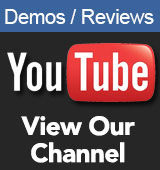 Opening Times
Mon - Sat
9.00am - 5.30pm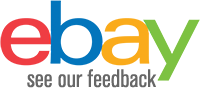 Contact Us
Sales

01772 722468

Email:

sales@achamilton.co.uk
**We are operating mail order and product support services as normal**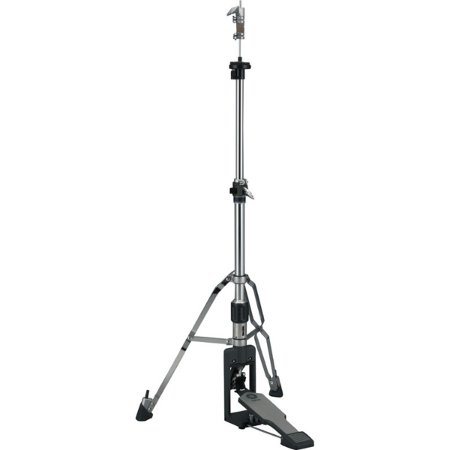 Yamaha HS1200T Pro Hi-Hat Stand 2 Leg Toggle Drive
£199.00 RRP £229
Out of Stock
Available to Order Estimated delivery Call 01772 722468
Yamaha HS1200T 2 leg chain drive Hi-Hat stand

Overview
The Yamaha HS1200T 2 leg Hi-Hat Stand offers superb adjustability and functionality to deliver a comfortable and customized playing feel. The double braced legs maintain maximum stability, while having two legs allows for a more compact pack down size, placement on the kit and easier portability.
2 leg Hi-Hat Stand
The HS1200T Hi-Hat stand delivers a range of functionality, reliable stability and adjustable features to ensure a solid, comfortable Hi-Hat set up. The feet of the double braced stand have been designed to be larger than the previous model in order to provide a more robust and sturdy set up. The rubber feet also feature spikes to provide extra security which ensure that whatever placement you have the stand it will remain rock solid no matter how hard you play.
Cymbal angle and spring tension adjustment
The 2 leg Hi-Hat stand allows the player with the ability to adjust the settings of the cymbal angle and the spring tension, allowing you to freely customize this stand to be able to completely suit your set up preference and drumming needs.
Being able to change the angle of the bottom cymbal means that you can change the contact points between the top and bottom cymbal allowing for a range of varied tones. If your looking for a more lose and washy sound then make the angle more dramatic, or if your looking for a more sharp chick then you would only need to flatten out the angle between the two cymbals.
Both adjustments also feature a self-locking system allowing your customized setting to be locked in the Hi-Hat stand allowing for a quicker set up when playing live and a very reliable feel throughout your practice session or show.
HS1200T key Features
The Yamaha HS1200T has a longer rod than the previous model which allows for a higher Hi-Hat cymbal placement so because of this you can now achieve your ideal Hi-Hat position.
The Yamaha HS1200T features a wider footboard for more comfortable and stable playing. The angle of the footboard can also be adjusted to ensure that you achieve the most natural, comfortable and relaxed foot position possible.
Another cool little feature that the HS1200T has is a small built in drum key holder which ensure that you always have a drum key at hand whenever you need one.
Yamaha HS1200T 2 leg Hi-Hat Stand Specifications
Available height range: 80-92cm
Hi-Hat Clutch: Locking Hi-Hat clutch
Cymbal support: Hard Rubber/Felt
Cymbal angle adjustment: Yes (with fixing Nut)
Rotating leg Design: Yes
Spring tension adjustment: Yes (Free)
Foot board angle adjustment: Yes
Connecting rod: Straight rod (with rubber insert)
Toggle link system: Yes
Big rubber feet: Yes (with Spikes)
Leg Design: 2 Double Braced Legs