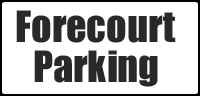 Opening Times
Mon - Sat
9.00am - 5.30pm


Sundays
Closed


2nd/ 3rd June
Closed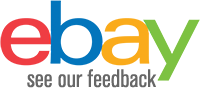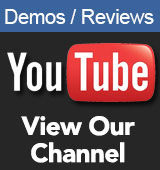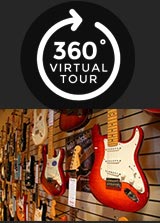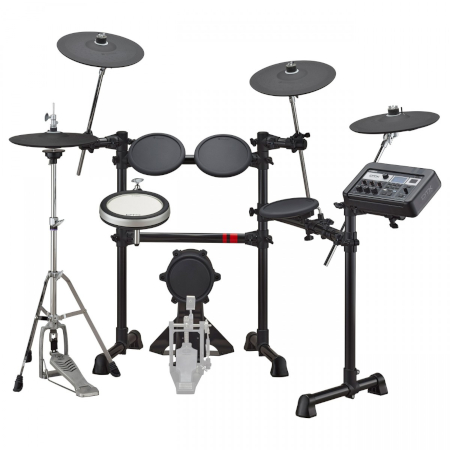 Yamaha DTX6K2-X Electronic drum kit - Ex-Demo
£999.00 RRP £1692
1 In Stock
Free Mainland UK Delivery
Next working day on orders placed before 2pm
Pay Monthly
Pay up to 50% deposit - adjustable at checkout.
Example deposit of £99.90...
6 Months 0% APR - £149.86 P/M
12 Months 9.9% APR - £78.82 P/M
24 Months 9.9% APR - £41.27 P/M
36 Months 9.9% APR - £28.79 P/M
48 Months 9.9% APR - £22.57 P/M
Click HERE for finance FAQ.
Yamaha DTX6K2-X Electronic Drum Kit - Ex-Demo
Does not come with bass drum pedal or drum stool
This unit is an ex-demo model directly from Yamaha, This Unit still comes with a Full 2 year warranty from Yamaha. This kit has been supplied with a brand new rack and drum module in their original box. The drum pads are Ex-Demo but are in excellent condition and in full working order but not in their original packaging. overall the drum kit is in full working order and amazing condition.
Yamaha DTX62K-X Electronic drumkit Overview
Yamaha's Brand New electronic drum kits are set to redefine their history of E-Drums with 3 Brand New DTX6K Models all of which have been completely overhauled with new sounds and features. The DTX6 series with its three differently configured Kits defines the new mid-range of the Yamaha E-Drums range, and promises professional sounds and features for players on a budget, but offering a massive technological step forward. It combines Yamahas world class acoustic drum history with the newest in digital drumming, sampling, and music technology.
Yamaha DTX-PRO Drum Module
No Electronic drum kit can function without a sound module and with the market being crammed with amazing technology across the board Yamaha have to come up with something pretty special to stand out and it looks like they have done it. At the heart of the series is the new DTX-PRO Drum Trigger Module. It offers totally new audio quality with new Samples recorded in some of the best studios in Europe. The sounds can be treated with a host of studio Effects, so users can tailor the sound of their Kits to their exact needs. Users can also load up to 1,000 of their own Samples, in addition to the 400+ internal sounds from modern to vintage all the way through to RnB Electronic kit sounds.
What makes the DTX-Pro Drum module different to others is the kit modifier knobs which are very similar to what you get with the Yamaha EAD10, these knobs give you the ability to instantly change the sound of the drum kit by adjusting real sampled room ambiance which isn't just digital reverb, kit compression and an effects dial which allows you to change the amount of effect that you have on your drum kit. Every channel also has EQ, and Transient Adjustment which is usually found in studio software and allows you to change the attack and decay of the sounds to suit your needs.
Additional DTX-PRO Drum module Information
ULTRA POWERFUL PROCESSING
The DTX-PRO Drum Trigger Module now allows for individual EQ of every channel, studio Effects such as Transient adjustment on every channel, Master FX and so much more allowing for a completely tailored drum sound.
NEW FX
The FX processing inside the DTX-PRO Drum Trigger Module comes from Yamahas many years of FX development, meaning incredibly powerful and realistic Effects, like you would find in top studios
NEW SAMPLES
The sounds have been recorded in higher definition and with more Layers, meaning the sounds respond much more naturally to your playing, and sound amazing.
USB-AUDIO
Connect to your computer for direct recording, connect to your tablet or phone to film videos or play along to tracks using the Rec'n'Share App, the choice is yours.
DTX6K2-X Drum Trigger Pads
The DTX6K2-X comes with a variety of different drum and cymbal pads all of which help to make this E-Drum kit one of the best feeling kits in this price range. The DTX6K2-X features a positional sensing ride which means that the sound changes depending on where you hit the ride cymbal, XP80 silicone TCS three zone snare pad which has been developed over 7 years to be one of the most accurate feeling snare pads available on the market today, the silicone surface feel amazing under the stick,. The DTX6K2-X also features x3 TP70 tom pads which have proved to be not only great feeling but also durable and road proven, the all new KP90 Kick pad has a great feel, a lower pitch, is big enough for a double pedal and is very quiet making it ideal for home practicing without disturbing others. The DTX6K2-X Features the RHH135 hi hat pad, which comes complete with a Yamaha Hi-Hat stand for unbeatable feel. The cymbal Pads featured are Yamahas PCY135 positional sensing cymbal pads, you get 2 crashes and a ride, these feel great to play and have a natural swing.
Yamaha RS6 Rack
The RS6 rack is slightly different in design as it puts the module on the right hand side, this gives the drummer more space on the left for the all important hi-hat stand and double pedal.
Features
XP80 DTX TCS 3-Zone Snare Pad 8"
PCY135 3-Zone Cymbal Pad 13" for ride cymbal with positional sensing
3x Kit Modifier Knobs to instantly add real sampled room ambience, compression and other effects
Independent compression for every channel
3 Sweepable Band EQ for every channel
Transient adjustment for every channel
Trainings Functions
256-note Polyphony
Links to Rec'n'share App for Android and iOS for recording, practising and filming
KP90 Kick pad
Yamaha Hi hat Stand Included
Yamaha DTX6K2-X Specifications
Included
DTXPRO Sound module (x1)
XP80 Snare Pad (x1)
TP70 Tom Pad (x3)
PCY135 Pad (x3 - 2x crashes, 1x ride)
RHH135 Hi Hat pad on Yamaha Hi Hat stand
KP90 Kick Pad (x1)
RS6 Rack System
Power adapter, Module holder, manual
Tone Generator
Type: AWM2
Maximum Polyphony: 256 Notes
Effect Units: For each inst (EQ/Comp/Transient/Insertion) For Each Kit (Ambiance/Effect 1/Effect 2/ Master Comp/Master Effect) For Overall (Master EQ/Phones EQ)
Kits
Kits: Preset: More than 30 kits. User: 200 kits
Number of voices: Drums/Percussion: More than 400
Metronome
User Click sets: 30
Tempo: 30 to 300 BPM; Tap tempo supported
Time signatures: 1/4 to 16/4, 1/8 to 16/8 and 1/16 to 16/16
Subdivisions: Accents, quarter notes, eighth note, sixteenth notes and eight-note triplets
Others: individual click volume control, wav import, timer
Training
Types: 10
Training songs: Preset: 37 songs, User: 1 song
Audio Files
Import limit: 1000 files
Maximum Loadable sample time: 760 seconds (44.1 kHz, 16 bit, mono), 380 seconds (44.1 kHz, 16 bit, stereo)
Sampling format: WAV

Recorder

Recording time (Internal Memory): Maximum of 90 seconds
Recording time (USB Flash Drive): Maximum of 90 minutes per file
Format (Record/Playback): WAV (44.1 kHz, 16 bit, stereo)

Screen

Display: Full DOT LCD (128 x 64 dot)

Connectivity

DC In: DC in (+12V)
Headphones: Headphones(standard stereo phone jack x1)
Aux in: Aux in (Stereo mini jack x1)
output: OUTPUT L/MONO,R(Standard phone jack one for each)
USB: USB to Device/USB to Host
Midi: MIDI OUT
Trigger input: Jacks - 10 standard stereo phone jack,not including hi-hat foot controller jack)
Maximum number of pads to be connected ( When Y cable is used): 14

included accessories

AC Adaptor: PA 150
Owners manual
Module holder
Module holder wing bolts(x4)
All Playing No Talking - Yamaha DTX6 Electronic Drum Kit - All Pre-Set Kits Played
Yamaha DTX6K2-X overview