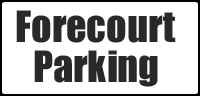 Opening Times
Mon - Sat
9.00am - 5.30pm


Sundays
Closed


2nd/ 3rd June
Closed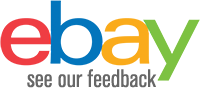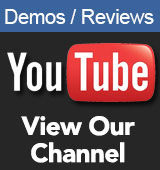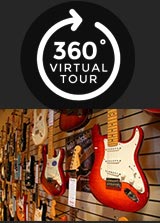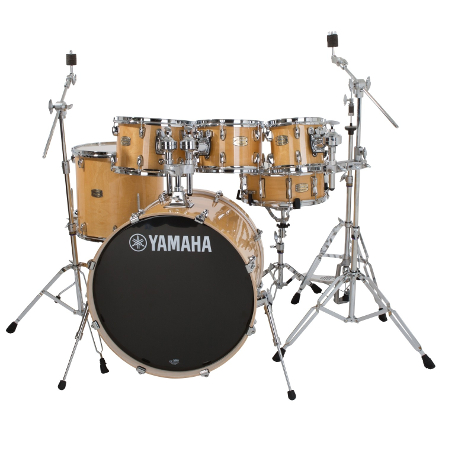 Yamaha Ex-Demo Stage Custom 6 Piece Drum Kit Natural with 680 hardware pack and 13x9 Tom
We do not have this model available as ex demo / refurb at the moment
Please feel free to call us so we can advise if we are expecting a shipment
Yamaha Ex-Demo Products come directly from Yamaha and are checked by our drum specialist this one in particular is in near mint condition with slight stick marks on the drum head but the shells are in immaculate condition. For more information or to request pictures of the item please contact the store

As with the introduction of Stage Custom in 1995 YAMAHA once again sets the standards of value and sound. The new Stage Custom inherits 100% birch wood, with upgraded metal parts.
SOUND
The Yamaha Stage Custom has been a popular choice for drummers buying from the Yamaha range for a number of years now. This all Birch shell Drum Kit is an absolutely outstanding drum kit, coming in at a very affordable price within the intermediate price range.

The Stage Custom has a very robust design that offers stability, comfort and confidence. With its upgraded metal parts, you can rest assured that you are getting a quality product that makes use of Yamaha's original ball mount and clamp system that has had little modification since it was first introduced.

A large, ultra-hard resin ball sits in an attractive chromed housing, held in place with a titanium ergonomic wing bolt. It is the ultimate drummer-friendly mount, offering non-slip positioning virtually anywhere the drummer can imagine. Additionally, it permits tuning of the bottom head by simply rotating the drum.

This particular kit also features New Die-cast claw hoops that make use of rubber insertions, designed to reduce unwanted noises; as well as upgraded Bass Drum Legs that use rubber stoppers for easier setting.
SHELLS
The Yamaha Stage Custom inherits 100% Birch wood, formed into a 1.5mm, 6-ply shell with 45 degree bearing edges. Birch shells are one of the most popular choices amongst drummers for their ability to easily provide a warm tone with equal character in both the low and high end, with a very stable flat mid response. A wood that is bound to make a drum shell sing!

With all things musical, there are a lot of factors that contribute in producing a tone when it comes to acoustic instruments. Especially with drums! The Stage Custom comes with a 6-ply shell, which is considered to be of a medium thickness. A medium thickness again provides equal value and character in Fullness, Resonance, Sensitivity and Volume. The Stage Customs choice of Wood and Thickness provides players with an all-round sound, which is perfect for almost any application and an excellent choice for any developing drummer looking to upgrade their kit whilst still finding their own style.

In addition, the Stage Custom uses the Yamaha Enhanced Sustain System (YESS), which provides minimum contact of hardware with shell and is connected at the nodal point of the drum so that it doesnt interfere with the shells vibration. It also permits the rack toms to be positioned closer with higher flexibility and ease of set-up whilst maintaining minimum fuss for any head/tuning alterations.
FINISHES

The Stage Custom is offered in a number of different finishes and configurations which all comes down to personal taste.
Finishes on offer include Cranberry Red, Honey Amber, Natural Wood, Raven Black and Pure White. All of these finishes are of extremely high quality, giving each drum kit its own unique character.
The Stage Custom is available in two different configurations Rock and Fusion. These variations can be found in the specs tab.
For more Information, call A&C Hamilton on 01772 722468 and speak to Matt

YAMAHA STAGE CUSTOM BIRCH
1.5mm 6-ply, 100% Birch Shells
High quality lacquer finishes
Yamahas YESS Tom mounting system
Low Mass lugs for excellent tone and sustain
Matching wood snare drum
Fusion Configuration
20\" x 17\" Bass Drum
10\" x 7\" Rack Tom
12\" x 8\" Rack Tom
13\" x 9\" Rack Tom
14\" x 13 Floor Tom
14\" x 5.5\" Snare
Cymbals NOT included
Throne sold separately
Hardware includes TH945B, CS755 x 2, HS740A, SS745A, FP7210A