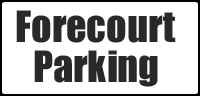 Opening Times
Mon - Sat
9.00am - 5.30pm


Sundays
Closed


2nd/ 3rd June
Closed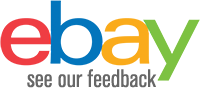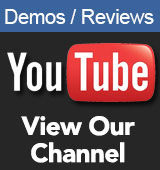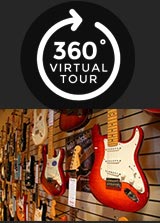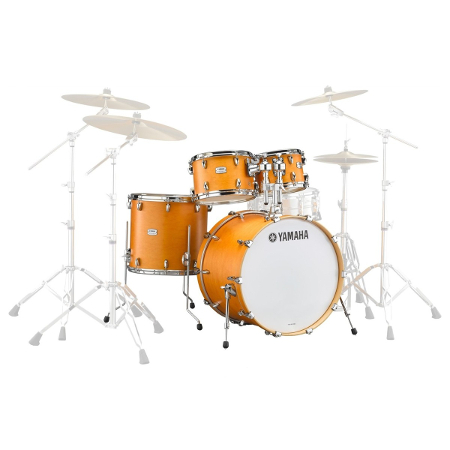 Yamaha Tour Custom 4 piece rock shell pack - Caramel Satin Ex-Demo
We do not have this model available as ex demo / refurb at the moment
Please feel free to call us so we can advise if we are expecting a shipment
Ex-Demo model is supplied directly by Yamaha. This Yamaha Tour custom in stunning Caramel satin has come in to us as an Ex-demo model and after being checked over by our specialist we can tell you that it is in excellent condition all the hardware is perfect condition without a single sign of pitting. The only thing on this kit that isn't mint is that there is a slight mark on Bass Drum Hoop From a Foot Pedal Attachment previously but it is minuscule. For more information or to request picture please call the shop.
Overview
The Yamaha Tour Custom Drum Kit was designed to be the ultimate workhorse for the modern day working drummer, suitable for live work or studio work the Tour custom will be able to handel anything that you as a drummer could throw at it. It's warm, resonating maple shell kit which includes a 22" x 16" bass drum, 10" x 7" and 12" x 8" toms, and a 16" x 15" floor tom. The toms feature a wide tuning range, while the bass drum delivers on the attack and warmth. The tour custom builds on Yamaha's 50 years of experience creating high quality drum kits and has features such as single post lugs and Y.E.S.S tom mounts from it's acclaimed absolute series. Couple all this together along with the Dyna hoops and an attractive satin finish you have a drum kit that boasts Fantastic stage appeal.
The All Purpose Drum kit
The Yamaha Tour Custom Drum kit gives the modern working drummer a tool with which he can smash performances on the stage or make beautiful rhythms in the studio. The Toms have a wide tuning range and excellent intervals, while the Bass drum Delivers the driving attack which allows you to connect with the audience on stage or on a record. Each shell has also been strengthened by Yamaha's Propriety staggered diagonal seam construction which allows these drums to stand the test of time no problem.
Yamaha Enhanced Sustain System Y.E.S.S
YESS mounts are designed to minimize contact between the shell and the mount to deliver a wider dynamic range and longer sustain.
100% Maple Shells
The Tour Custom Drums Feature all maple shells which help to give off warm, bright tones. The shells are designed with a 6-ply 45-Degree bearing edge which adds great tonal depth, quick response and the perfect amount of sustain. Yamaha's newly designed rounded Dyna Hoops focus on controlling the natural overtones that are produced from all maple drums. They also focus on helping to keep the tuning stable in order for you to create and keep recording grade tones.
Yamaha Tour Custom 4 Piece Rock Shell Pack - Caramel Satin Ex-Demo Specifications
Key Features
Shell Material: Maple
Shell Thickness: 5.6mm
Bearing edge: 45 Degree
Hoops: 2.3mm Dyna Hoops
Lugs: Absolute Lugs
Finish: Caramel Satin
Configuration
Bass Drum: 22" x 16"
Tom 1: 10" x 7"
Tom 2: 12" x 8"
Floor Tom: 16" x 15"
Matt Takes a Look At The Yamaha Tour Custom Drum Kit