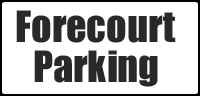 Opening Times
Mon - Sat
9.00am - 5.30pm


Sundays
Closed


2nd/ 3rd June
Closed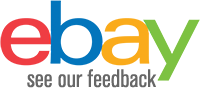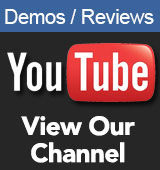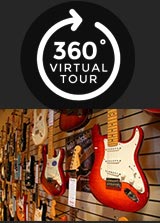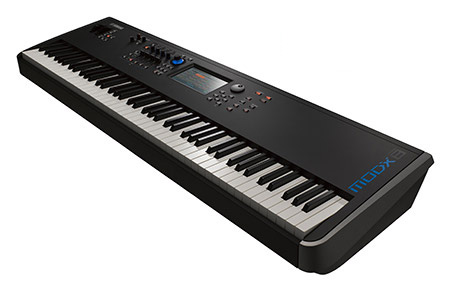 Yamaha MODX8 Music Synthesizer
£1199.00 RRP £2055
1 In Stock
Free Mainland UK Delivery
Next working day on orders placed before 2pm
Pay Monthly
Pay up to 50% deposit - adjustable at checkout.
Example deposit of £119.90...
12 Months 13.9% APR - £96.42 P/M
24 Months 13.9% APR - £51.34 P/M
36 Months 13.9% APR - £36.40 P/M
48 Months 13.9% APR - £28.99 P/M
Click HERE for finance FAQ.
Taking the same sound engine from the flagship Montage workstation, the Yamaha MODX8 is a synthesizer offering the most incredible real-time sound control, in-depth editing and versatile multi-channel MIDI/ Audio capabilities all built-in. It includes the renowned AWM2 sounds as well as the FM-X (FM Expanded) sound generation with classic sounds back from the legendary DX7 era. The illuminated Super Knob controller offers control for up to 128 parameters in a single instance whilst over 10,000 arpeggiator patterns bring your music to life. The MODX8 is a complete sound and production solution with a fantastic piano feel to boot.
Main Features
88 Note GHS (Graded Hammer) piano action
Weighs only 13.8Kg - Truly portable
5.67Gb of waveforms - same as the Yamaha Montage (MOXF has 741mb)
Super Knob Controller, Envelope Follower and Motion Sequencer
New Rhythm Pattern Feature - Easy way to add backing drums
FM-X Synth Engine + AWM2
8 Simultaneous arpeggios with over 10,000 to choose from
Up to 12 Dual insert effects simultaneous (+1 for A/D input)
2000+ preset performances
SSS - Seamless Sound Switching for performances with up to 4 parts
7" Colour touch screen interface
1Gb Flash memory for sound expansion
Great array of real-time controllers - 4 assignable rotary knobs, Super Knob, 2x assignable buttons, pitch and mod wheels
MODX8 Sound
The high quality sound source of the MODX8 synthesizer offers the largest pallet of sounds you could imagine. With dual sound engines, in-depth sound and editing capabilities and so much real-time control you can be sure to create the perfect sound.
FM-X produces classic '80s or cutting-edge, EDM synthesizer sound with incredible dynamic range, power and fidelity. MODX8 goes well beyond the capabilities of the original DX7 with an 8-Operator FM architecture,64-note polyphony, many Filter Types and more. It is even fully compatible with even the original DX files and users can use the free FM convertor on Yamahas' website to convert them to MODX format.
The AWM2 engine offers much more than just sample playback. Each of the 16 AWM2 Parts feature eight programmable synthesizers with a Filter (18 different Types!), Amplitude, Pitch and Filter Envelope Generators, nine LFOs, 3-band EQ and a dedicated Dual Insert Effect with Virtual Circuitry Modeling.
Ultimate In Real-Time Controllers
Super Knob is the mother of all controllers. It is capable of modifying up to 128 parameters at a single time. Each parameter is customisable to whatever feature you want it to control and each one can react differently with different rates, working in reverse etc. This is all stored with each single performance in the MODX8.
On top of this there is Motion Sequences and Envelope Follower features. Both of these offer different ways of controlling sound parameters either via custom controlled patterns, other sound parts as the control source or even using a live input source which is then converted to a controller signal - For example a bass drum to the A/D input could control a filter on one of the performance parts. The only real limitation with the sound capabilities of the MODX is your imagination!
Powerful Effects System
From high definition Reverbs to detailed Virtual Circuit Modeling (VCM) effects, MODX features DSP innovation, power and sound quality. Use effects like Beat Repeat, Vinyl Break, or Bit Crusher to get EDM sound. The Spiralizer effect creates the auditory illusion of a tone continuously rising or falling in pitch. You can even add a Compressor with Sidechain for a modern "ducking" effect. Or go retro with vintage effects like Analog Delay, VCM Phaser, or a variety of Amp Simulators. Piano players will appreciate piano-focused effects like Damper Resonance for a super-realistic piano experience and the HD Reverbs that let you put yourself in any performance space.
Record And Playback Audio/ MIDI
Capture your performance instantly using the built in direct performance record function. Simply press Record and capture everything that is going on with your creation including any controller movements and parameter changes. This can easily be saved as a MIDI file and then imported into your favourite DAW where youc an split the MIDI channels to independent tracks. If you wish to you can even record your performance as an audio file for direct playback on any audio device.
A direct USB audio playback feature means you can easily perform along with acapellas or backing tacks instantly. No need to load files, simply go to the song mode, choose the audio playback feature and select the file to play with. Simple, creative and makes playing more fun and indulging.
MODX8 Specification
Keyboard
88 Note GHS (Graded Hammer) with Initial Touch Response
Tone Generator
Sound Generation: Motion Control Synthesis Engine with FM-X (8 operator, 88 algorithms) and AWM2 (8 element voices up to 16 parts)
Polyphony: FM-X - 61 Notes, AWM2 - 128 note max
Waveforms: Preset 5.67Gb. User - 1Gb
Performances: Approx. 2000
Filters: 18 Types
Effects System: Reverb x12 types, Variation x 85 types, Insertion (A/B) x 85 types, Master effect x 23 types
Sequencer
Note Capacity: Approx 130,000 notes
Tempo: 5-300 BPM
Performance Recorder: 128 songs
Tracks:16
Recording Type: Real-time replace, real-time overdub, real-time punch in/out
Sequence Format: MODX Original Format, SMF format 0/1
Motion Sequencer: + 1 Lanes max
Arpeggiator
Parts: 8 Parts simultaneous
Presets: 10,239 types
User: 256 types
Others
Live Sets: Preset: 256 and more, User: 2048
Controllers: Master Volume, A/D Input, USB Volume, Pitch Bend Wheel, Modulation wheel, Control sliders x4, Knobs x4, Super Knob, Data Dial
Display: 7" TFT Colour wide touch screen
USB Audio Interface: 44.1kHz, Out 10 channels (5 Stereo), in 4 channels (2 Stereo channels)
Connectors: USB TO DEVICE, USB TO HOST, MIDI In/ Out, Foot Controller 1/2, Foot Switch (Assignable / Sustain), Output L/MONO/R - 6.3mm phones jacks, PHONES, A/D Input L/R 6.3mm Phone jacks
Weight: 13.8kg (30lbs 7oz)
Dimensions: (WxDxH) 1333 x 404 x 160(mm).... (52-1/2" x 15-7/8" x 6-1/16")
Yamaha MODX VS Roland Fantom 0 Series
Official MODX Yamaha Video
MODX Dom Sigalas Demo