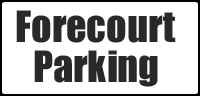 Opening Times
Mon - Sat
9.00am - 5.30pm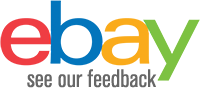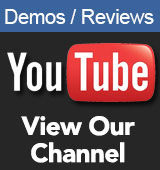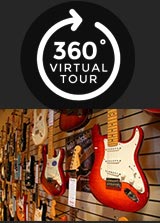 **We are fully open - Online and Instore**
Yamaha MODX8 Synthesizer Refurbished
MODX8 Refurbished - Details/ Condition
Our Yamaha MODX8 refurbished model is in full working order and has just a few tiny minor imperfections. It does not have a Cubase code but does come with power supply and 2 year warranty. Please do ask for details or images if required. We also include bonus software libraries and it is updated to the latest firmware.
What is the MODX8
MODX8 is the lightweight more budget friendly version of the top of the line Yamaha Montage 8. Weighing in at just under 14kg it offers 2 world class leading sound engines - AWM2 and FX-X combined with a Graded Hammer (GHS) piano touch for those needing the response and genuine feel of a grand piano.
The powerful sound engines offer Yamaha best ever pallet of sounds being capable of accessing sounds from 35 years ago through to the latest sounds produced for the modern era. AWM2 is a sample based sound engine with nearly 6Gb of waveforms offering only the highest quality sound. This is combined with a versatile FM-X engine derived from the legendary Dx7 and FM synthesizers of yesteryear. That rich, warm sound of FM is now more user friendly, offers more algorithms and combines with modern effects and performance controls that could only ever be dreamed of when FM was originally designed. In essence the MODX8 offers piano feel and response with almost infinite sound possibilities.
Free Bonus Software
We supply our unique combination of libraries with the MODX free of charge of USB. Packs includes the likes of some DX7 libraries, CS80 and vintage synth, Bosendorfer imperial grand and more. These are not available to buy separately from us and are only supplied with the instrument.
Superknob - MODX Secret to Sound Control
The incredible Superknob controller is what makes the MODX so versatile in its performance and live sound editing capabilities. Imagine being able to modify up to 128 parameters all at once - modify effects, filters, LFO, EG and more all at different rates, forward, reverse and with independent assignment to individual parts. Well this can all be done with one twist of the Superknob. As simple or as complex as you want them to be, MODX offers unprecedented sound capabilities.
MODX8 Pattern Sequencer
Lay down bass lines, drums, backing parts and all in section loops so you can easily build up your own masterpiece. The pattern sequencer is intuitive and lets your imagination run wild with musical creativity and turning your ideas into real music.
MODX8 Specification
Keyboard
88 Note GHS (Graded Hammer) with Initial Touch Response
Tone Generator
Sound Generation: Motion Control Synthesis Engine with FM-X (8 operator, 88 algorithms) and AWM2 (8 element voices up to 16 parts)
Polyphony: FM-X - 61 Notes, AWM2 - 128 note max
Waveforms: Preset 5.67Gb. User - 1Gb
Performances: Approx. 2000
Filters: 18 Types
Effects System: Reverb x12 types, Variation x 85 types, Insertion (A/B) x 85 types, Master effect x 23 types
Sequencer
Note Capacity: Approx 130,000 notes
Tempo: 5-300 BPM
Performance Recorder: 128 songs
Tracks:16
Recording Type: Real-time replace, real-time overdub, real-time punch in/out
Sequence Format: MODX Original Format, SMF format 0/1
Motion Sequencer: + 1 Lanes max
Arpeggiator
Parts: 8 Parts simultaneous
Presets: 10,239 types
User: 256 types
Others
Live Sets: Preset: 256 and more, User: 2048
Controllers: Master Volume, A/D Input, USB Volume, Pitch Bend Wheel, Modulation wheel, Control sliders x4, Knobs x4, Super Knob, Data Dial
Display: 7" TFT Colour wide touch screen
USB Audio Interface: 44.1kHz, Out 10 channels (5 Stereo), in 4 channels (2 Stereo channels)
Connectors: USB TO DEVICE, USB TO HOST, MIDI In/ Out, Foot Controller 1/2, Foot Switch (Assignable / Sustain), Output L/MONO/R - 6.3mm phones jacks, PHONES, A/D Input L/R 6.3mm Phone jacks
Weight: 13.8kg (30lbs 7oz)
Dimensions: (WxDxH) 1333 x 404 x 160(mm).... (52-1/2" x 15-7/8" x 6-1/16")
Official MODX Yamaha Video
MODX Dom Sigalas Demo