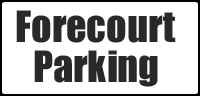 Opening Times
Mon - Sat
9.00am - 5.30pm


Sundays
Closed


2nd/ 3rd June
Closed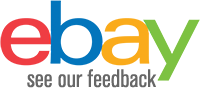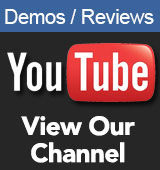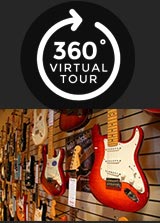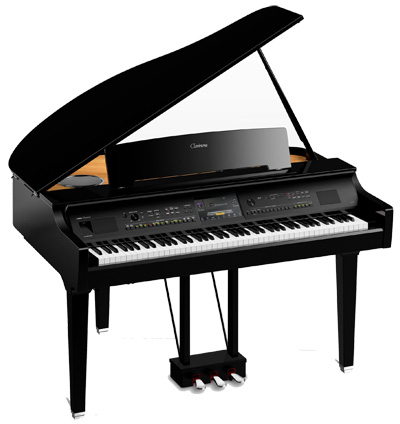 Yamaha CVP-809GP Polished Ebony
£14809.00 RRP £14809
CVP-809GP Polished Ebony is a Yamaha Agency product - CLP785PE, CSP170B , CVP809PE and CVP805B are instore ready to demo.
---
Book a personal one to one demo on 01772 722468 or simply order your prefered model online and we will arrange specialist delivery at your convenience
---
Email or call us for current delivery times
Free Mainland UK Delivery
Premium delivery with specialist movers
Pay Monthly
Pay up to 50% deposit - adjustable at checkout.
Example deposit of £1480.90...
6 Months 0% APR - £2221.36 P/M
12 Months 9.9% APR - £1168.51 P/M
24 Months 9.9% APR - £611.81 P/M
36 Months 9.9% APR - £426.79 P/M
48 Months 9.9% APR - £334.69 P/M
Click HERE for finance FAQ.
CVP-800/CLP-785/CLP-795GP/CSP-150/CSP-170: this product is sold in the name and on behalf of Yamaha Music Europe and the Yamaha general terms and Yamaha Data Protection Information will be applicable.
Please ... click here ... for a copy of the Yamaha General Conditions of Sale document.
---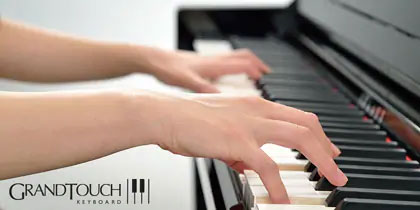 The Yamaha CVP-809GPPE has the wonderful Voices from the Yamaha CFX - Yamaha's finest concert grand piano and the legendary BÖsendorfer Imperial (Yamaha recently acquired BÖsendorfer) , The Yamaha CVP809GPPE Clavinova possesses a sonic palette that is simply stunning. Each key has been sampled individually, and due to binaural sampling techniques, the CVP-809GPPE S gives a fully immersive concert grand piano experience, even when using headphones.
The Yamaha CVP-809GPPE has the GrandTouch keyboard, which allows pianists to play with nuanced dynamics through the entire range of the instrument, and reproduces the individual differences in the weight and return of each key.
The flagship CVP-809GPPE also feature counterweights that give them a superb touch very similar to that of a grand piano, with the subtle delicacy required when using techniques such as pianissimo.
---
Standard Yamaha Warranty is 2 years which is pretty good. However Premium instruments are covered by an additional 3 years giving a total of 5 years warranty. You must remember to register within 6 months to qualify. You can do that here

Have you always dreamt of playing piano or keyboard? Alongside online courses, private lessons with a piano teacher or classes in a music school, there are also other options: Start learning how to play your favourite songs on your Yamaha piano or keyboard right now, at your own pace and whenever you have time - with Yamaha and flowkey
flowkey is one of the world's most popular apps for learning to play the piano. Even beginners can learn to play a wide array of songs on their acoustic piano, digital piano or keyboard in next to no time. The flowkey piano app is the ideal companion for those starting to learn the piano. Choose your favourites from a wide range of songs and start playing right away or learn in the traditional way with one of the many tutorials available.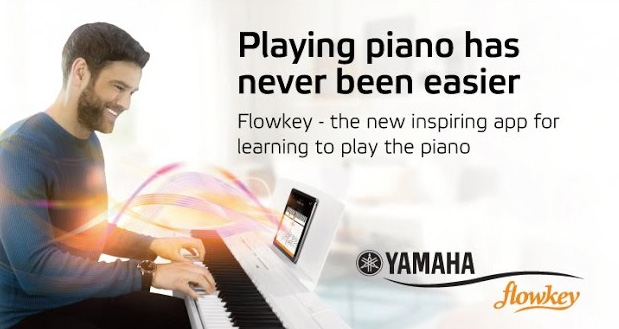 ---
Obviously the Yamaha CVP-809GPPE has a wide array of backing styles, it allows you to enjoy great-sounding performances with really good introductions and endings, delivering accompaniments that will enhance your playing across a diverse range of musical genres. The CVP-809GPPE comes with dramatically improved sounds within the styles, enriching your performances .
The CVP-809GPPE Series has amazing spatial acoustics and ensemble functionality so realistic that you can almost feel the presence of the other performers around you.
From 2 amazing piano samples , breathy saxophones, ringing guitars and warm, resonant strings, the CVP-809GPPE Series features a huge collection of natural instrument Voices. Thanks to acclaimed Super Articulation technology, the distinctive characteristics of each instrument are reproduced in incredible detail as you play.
The latest and greatest Yamaha CVP-809GPPE features all-new samples for instruments such as electric piano, strings, guitar, bass, and drums, delivering sound quality that has to be heard to be believed.
Distorted guitars, rotary speaker organs, ethereal string, this CVP-809GPPE delivers on all fronts, with unprecedented levels of realism. It reproduces the subtle variations that occur when even the most skilled drummer plays, so that you feel just like you're performing with a human drummer in a live band.
---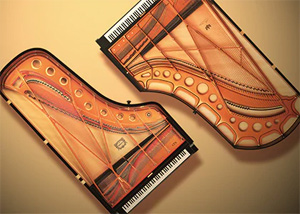 The Yamaha CFX, the flagship 9 foot concert grand piano, offers sparkling highs and a powerful resonant bass with a sound that projects to the furthest reaches of any concert hall. The BÖsendorfer Imperial is a piano known throughout its long history for its classic Viennese sound, warm and haunting. Both are top class pianos characterized by distinctive traits of power, versatility, subtlety and lightness.
Featuring Yamaha Smooth Release technology, the Yamaha CVP-809GPPE Clavinova offers the crisp tone heard when playing staccato as well as the lingering sound produced by releasing the keys more. This provides finely-nuanced response to the pianist's playing. Sound in an acoustic piano attenuates over a long time. Pianists can change the volume of the sound as well as its dynamics to achieve both mellow and bright tones, just by the way the keys are played .
The CVP-809GPPE has long, meticulously sampled recordings of each note on a piano, reproduces them in rich detail and utilizes unique Yamaha technologies to achieve smooth tonal transitions in response to the touch of the player.
Additionally, the Yamaha Clavinova has been repeatedly tested and adjusted by many exeptional pianists in order to attain a performance feel similar to that of a grand piano.
The moment a pianist's fingers are lifted from the keys of a grand piano, subtle changes occur in the instrument's tone as the damper is lowered onto the strings to mute its sound. Key-Off samples features actual recordings of these changes, offering a true reproduction of the tiniest changes in the piano's sound.
---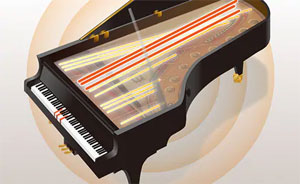 In a grand piano, sound resonates throughout the whole of the body of the instrument, producing a rich reverberation that blankets the player in sound. This phenomena is reproduced in the Yamaha CVP-809GPPE through enhanced Virtual Resonance Modeling (VRM). It calculates the various states of the strings for each of the 88 notes on the keyboard, from one instant to the next, and timing and depth of damper pedals pressed. This technology allows for vivid, bright, richly-varied expression that reflects the limitless number of factors inherent in piano performance.
---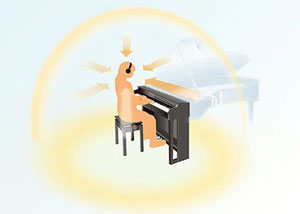 The CVP-809GPPE incorporates Yamaha's advanced binaural sampling technology that uses samples from the CFX, Yamaha's acclaimed concert grand piano, recorded with specialized microphones that capture locational information and other nuances discerned by the human ear. The resulting sound is so natural, so enveloping, that you'll soon forget you're even wearing headphones at all.
Once you choose the Yamaha CFX Grand Voice on the CVP-809GPPE and put headphones on, the binaural sampled sound is automatically ready and no additional settings are required. Now with or without headphones, you can fully enjoy the concert grand experience at home.
When using headphones, the Stereophonic Optimizer lets players enjoy the dispersed sound heard when sitting in front of an acoustic piano. With the Stereophonic Optimizer, Voices sampled from acoustic pianos* appear to come from the body of the instrument. This provides a comfortable, natural experience that removes the drawbacks of performing with headphones.
* The CFX Voice utilizes binaural sampling technology
---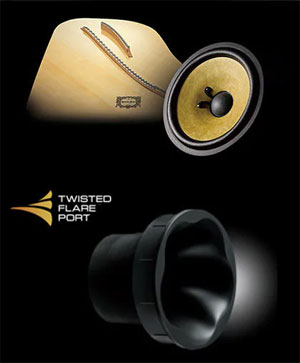 Drawing from its experience in building both acoustic pianos and high-end speakers, the Yamaha CVP-809GPPE speaker cones use pulp from the same spruce wood used to make acoustic piano sound boards.The result is a more natural, piano-like attack to the sound .
The Twisted Flare Port, a new Yamaha technology, offers a clearer bass sound. The flared and gently twisted shape evenly diffuses the air flow through the port. Compared to a conventional port, the Twisted Flare Port reduces air turbulence noise, contributing to clear and accurate low frequency reproduction.
The amplification on the Yamaha CVP809GPPE is amazing because of all the technologies used plus it has lots of volume, the dream of any musician, 3 stereo amplifiers and and 80 wat bass amplifier producing 260 watt of warm, hi fidelity power with no discernible hiss.
You can play your favourite music through the audio system on the Yamaha CVP809GPPE by using a Bluetooth-enabled smart device. Enjoy playing along with any songs on your smart device as you stream audio such as mp3 files
---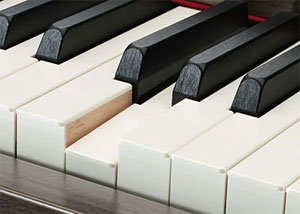 Our fingers are very sensitive, and for pianists, the texture of the piano keys is extremely important. The GrandTouch keyboard features white keys made from the highest quality synthetic ivory, developed independently by Yamaha. The black keys are finished in synthetic ebony. Synthetic ivory keytops reproduce the tactile surface of the real ivory keyboards once used in older acoustic pianos. It features highly absorbent material that prevents fingers from slipping even after hours of practice, while retaining the ideal texture and feel. Resulting from well over a century of experience in making acoustic pianos, this exclusive Yamaha technology achieves a finish that feels natural and comfortable. In addition to the feel, the appearance and fine texture of these keys is unmatched by any other digital piano, and is sure to inspire pianists from the moment they experience it.
When playing a digital piano, the back area of the keys may prove to be a challenge to full musical expression. This is because the back of the key is closest to the fulcrum of the action. The closer to this pivot point that you strike the key, the less leverage you have and the more strength you need to apply. The greater length of GrandTouch keys give the player MORE leverage, allowing for better expressive control, even at the backs of the keys. This is the same support length found on the Yamaha S3X premium grand piano (as of April 2017), and is the longest support length used on any digital piano.
---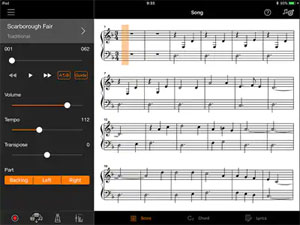 Yamaha introduced their Smart Pianist App several years ago. It's a well written and easy to use app with some very clever features. There are hundreds of tuition/practice books in the app. The studies are tried and trusted methods for getting you to play better, improve technique and sight reading. There is something for any standard of player
Smart Pianist can analyze songs on your smart devices to create chord progressions for you to follow. On the CVP-809GPPE , Smart Pianist features an "Audio To Score" function that creates piano accompaniment scores automatically.
Smart Pianist can play back both preset and commercially available songs, and allows you to simply listen to them or play along. It also displays notation for hundreds of built-in MIDI songs, and you can even enjoy additional songs for purchase from Yamaha MusicSoft.
Size/Weight
Dimensions
Width
1,430 mm (56-5/16")
Height
913 mm (35-15/16")
Depth
1,236 mm (48-11/16")
Weight
Weight
125 kg (275 lb, 9 oz)
Control Interface
Keyboard
Number of Keys
88
Type
GrandTouch Keyboard: wooden keys (white only), synthetic ebony and ivory key tops, escapement
Touch Sensitivity
Hard2, Hard1, Medium, Soft1, Soft2
88-key Linear Graded Hammers
Yes
Counterweight
Yes
Pedal
Number of Pedals
3
Half Pedal
Yes
Functions
Sustain, Sostenuto, Soft, Glide, Song Play/Pause, Style Start/Stop, Volume, etc.
GP Response Damper Pedal
Yes
Display
Type
TFT Color LCD
Size
9.0 inch (800 x 480 dots)
LCD Brightness
Yes
Touch Screen
Yes
Color
Yes
Score Display Function
Yes
Lyrics Display Function
Yes
Text Viewer Function
Yes
Language
English, Japanese, German, French, Spanish, Italian
Panel
Language
English only
Cabinet
Key Cover
Key Cover Style
Folding
Music Rest
Yes
Music Clips
Yes
Voices
Tone Generation
Piano Sound
Yamaha CFX, Bsendorfer Imperial
Binaural Sampling
Yes (CFX Grand Voice only)
Key-off Samples
Yes
Smooth Release
Yes
VRM
Yes
Polyphony
Number of Polyphony (Max.)
256
Preset
Number of Voices
1,605 Voices + 58 Drum/SFX Kits + 480 XG Voices
Featured Voices
17 VRM Voices, 36 Super Articulation2 Voices, 301 Super Articulation Voices
Custom
Voice Edit
Yes
Compatibility
XG, GS (for Song playback), GM, GM2
Effects
Types
Reverb
65 Preset + 30 User
Chorus
107 Preset + 30 User
Master Compressor
5 Preset + 30 User
Master EQ
5 Preset + 30 User
Part EQ
27 Parts
Intelligent Acoustic Control (IAC)
Yes
Stereophonic Optimizer
Yes
Insertion Effect
358 Preset + 30 User
Variation Effect
358 Preset + 30 User
Vocal Harmony
54 Preset +60 User
Functions
Dual/Layers
Yes
Split
Yes
Accompaniment Styles
Preset
Number of Preset Styles
675
Fingering
Single Finger, Fingered, Fingered On Bass, Multi Finger, AI Fingered, Full Keyboard, AI Full Keyboard
Style Control
INTRO x 3, MAIN VARIATION x 4, FILL x 4, BREAK, ENDING x 3
Custom
Style Creator
Yes
Other Features
Music Finder
-
One Touch Setting (OTS)
4 for each Style
Style Recommender
-
Chord Looper
Yes
File Format
Style File Format (SFF), Style File Format GE (SFF GE)
Songs
Preset
Number of Preset Songs
50 Classics + 303 Lesson Songs + 50 Popular
Recording
Number of Tracks
16
Data Capacity
approx. 3 MB / Song
Recording Function
Yes
Compatible Data Format
Playback
SMF (Format 0 & 1), XF
Recording
SMF (Format 0)
Functions
Demo
Yes
Registration
Number of Buttons
8
Control
Registration Sequence, Freeze
Playlist
Number of Records
2,500 Records
Lesson/Guide
Lesson/Guide
Follow Lights, Any Key, Karao-Key, Your Tempo
Guide Lamp
Yes
Performance Assistant Technology (PAT)
Yes
Piano Room
Yes
USB Audio Recorder
Playback
WAV (44.1kHz, 16bit, stereo), MP3 (MPEG-1 Audio Layer-3)
Recording
WAV (44.1kHz, 16bit, stereo), MP3 (MPEG-1 Audio Layer-3)
USB Audio
Time Stretch
Yes
Pitch Shift
Yes
Vocal Cancel
Yes
Miscellaneous
Metronome
Yes
Tempo Range
5 - 500, Tap Tempo
Transpose
-12 - 0 - +12
Tuning
414.8 - 440 - 466.8 Hz (approx. 0.2 Hz increments)
Scale Type
9
Display Out
Yes* (by using a commercially available USB display adaptor**)
Bluetooth
Yes (Audio)
Storage and Connectivity
Storage
Internal Memory
approx. 2 GB
External Drives
USB Flash Drive
Connectivity
Headphones
Standard stereo phone jack (2)
Microphone
Input Volume, Mic / Line In
MIDI
IN / OUT / THRU
AUX IN
Stereo mini
AUX OUT
L / L + R, R
AUX Pedal
Yes
USB TO DEVICE
Yes (x 2)
USB TO HOST
Yes
Amplifiers and Speakers
Amplifiers
(40W + 30W + 20W) 2 + 80W
Speakers
(16 cm + 5 cm + 2.5 cm (dome)) 2 + 20 cm, Spruce Cone Speaker, Twisted Flare Port
Power Supply
Power Consumption
Power consumption is described on or near the name plate, which is at the bottom of the unit.
Accessories
Accessories
Headphones (HPH-150/HPH-100/HPH-50), Footswitches (FC4A/FC5), Foot controller (FC7), USB wireless LAN adaptor (UD-WL01), Wireless MIDI adaptor (MD-BT01/UD-BT01)
Yamaha CVP809 First Impressions Video
Yamaha CVP709 VS CVP809 Styles and sounds comparison
Yamaha CVP809 Latin Styles Demonstration
Yamaha CVP809 Jazz Styles Demonstration
Staff Review Yamaha CVP809
Almost always the first thing anyone does on a CVP is to try the piano. When you play the new Grantouch action of the CVP-809 it becomes instantly clear that things have changed, and changed a lot. The new key design and counterweight system has transformed the entire piano playing experience. There is an instant improvment on the touch of the key and just how authentic it feels. Its one of those things you read up and see on the specification but it's only when you play it, you realise what Yamaha have achieved with this change. If you forget everything about what the CVP809 is capable of, then it is worth every penny as a piano alone!
I want to talk about digital converters and DSP processing. To many this means absolutely nothing but, to your ears it means everything. Yamaha put a huge amount of work in to recording the original instruments and making the sound source as good as it can be. This has to be converted from digital to analogue so you can hear it. That conversion of the sound from digital is an absolutely critical part of the sound quality you hear and in a nutshell the quality of conversion is much much better. DSP processing adds the effects, ambience and more to the sound before its amplified and that whole system is vastly better than it was before. The DSP and digital converters are used on literally everything, so if you can imagine twice the quality combined with even better DSP processing then you have an idea of what has happened to the sound. The result is stunning whether playing the pianos, orchestras, guitars, styles or anything at all! The best bit is you have to do nothing, just choose a sound and play!
Yamaha previously introduced audio style technology where the drums were actual recordings of real drummers performing with the style, but that in itself inherted problems like not being able to record them in the MIDI sequencer. So how do you maintain or better that quality and also remove the limitations of them? REVO! drums technology. This technology is very clever, and without having to need to know about it, it effectively gives every style that real drum and percussion quality that an audio style did without those limitations. So where you had a limited number of audio styles previously, every single style stands out just like a live band. There are a whole range of new styles as well in the CVP809 combined with styles we already know, which are greatly improved. The piano has so much choice in styles, sounds and capabilities its impossible not to love it or find something to suit your desired musical taste.
Music finder has now been removed and replaced by Playlist. Playlist is a game changer for your favourite settings/ registrations. Basically music finder had lots of song titles but did not allow you to customise any settings. One further issue is that music finder suggested lots of titles but in fact a lot of them were the same setting but just suggested multiple titles for the same style. Reality is each song title should be a different setting to make it at its best. Playlist works from registrations but is able to neatly list them all in a neat and functional way for fast recall. But, it can be fully customised so as well as changing entries that already exist you can make your own easily. The playlist is supplied with a list of song titles - 1 for each styles so you have titles to go through. Furthermore the CVP can use older music finder lists if you really want more titles and it will convert them to playlist format.
Overall the CVP809 is a huge change for Yamaha pianos. Just like the Genos re-wrote the books for the keyboard market, the CVP809 takes on a lot of that technology clearly creating the leading home rhythm piano on the market. Its simple to use, has all the features you could wish for and makes your playing enjoyable as well as sound amazing. I recommend you come in and try one!