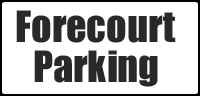 Opening Times
Mon - Sat
9.00am - 5.30pm


Sundays
Closed


2nd/ 3rd June
Closed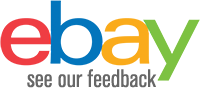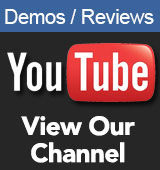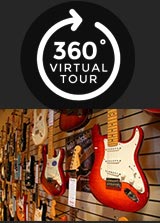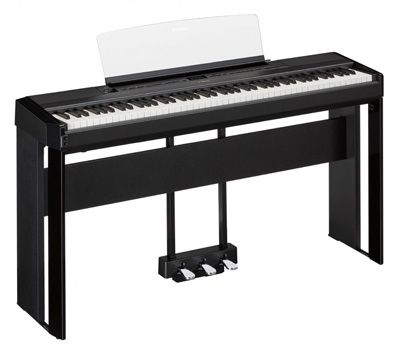 Yamaha P-515 Portable Piano and Stand
£1549.00 RRP £2085
1 In Stock
Mainland UK delivery only - £69.99
Free Local Delivery within 50 Miles
Pay Monthly
Pay up to 50% deposit - adjustable at checkout.
Example deposit of £154.90...
12 Months 13.9% APR - £124.57 P/M
24 Months 13.9% APR - £66.33 P/M
36 Months 13.9% APR - £47.03 P/M
48 Months 13.9% APR - £37.45 P/M
Click HERE for finance FAQ.
Yamaha P-515 Portable Digital Piano Black with Stand and pedals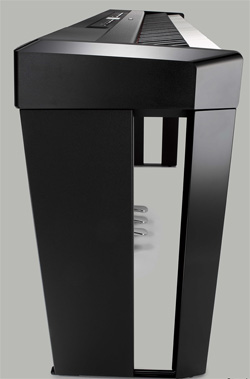 The Perfect Piano Pairing
The New Yamaha P-515 Portable Piano comes with not one but two of the worlds finest and most prominent concert pianos. First of all you have Yamaha's flagship CFX grand which provides a deep resonant bass tone with crystal clear high end makes this a great all round piano sound heard on various songs over the years. On the opposite end of the spectrum you have the stunning Viennese BÖsendorfer Imperial grand with a drastically different sound with a warm bass, singing treble and rich tonal colors known as the "Viennese Sound" ideal for anything from Jazz to Classical. This pair of pianos as well as the other range of piano sounds such as bright, warm and even upright options built into the same unit make the P-515 suitable for any piano piece you could think of.
As Natural As They Come
The Yamaha P-515 comes loaded with lots of features to allow the sound and feel to be as natural as possible, one of these being the CFX piano model. Recorded using Binaural Sampling this is done using two or more microphones at set points in a room, this technique gives the sound a more 3D element to it as if you were sat in the room with the CFX grand yourself. This paired with the Stereophonic Optimizer give the P-515 a full stereo sound meaning the notes you play sound from the exact place they would if you were sat in the physical room as the piano was recorded. To match this natural sound Yamaha needed the Piano to feel as natural as they could, this is achieved by using Yamaha's NWX wooden keyboard. The NWX keyboard is made of only the highest quality wood and topped with synthetic ivory on the white notes and Synthetic Ebony on the black notes. The Keyboard also features the true feel of the escapement mechanism found in a grand piano action which is when the hammer is thrown and then separated from the key in order to allow the string to vibrate freely, this feature is only ever found on acoustic grands or flagship digital pianos.

Enhanced VRM (Virtual Resonance Modelling)
In a grand piano, sound resonates throughout the body of the instrument, producing a rich reverberation that envelops the listener in sound. This phenomena is reproduced perfectly in the Clavinova through enhanced Virtual Resonance Modeling (VRM). The original VRM calculates the various states of the strings for each of the 88 notes on the keyboard, from one instant to the next, and timing and depth of damper pedals pressed. The enhanced VRM now also calculates aliquot resonance in the upper octaves, and the full resonance of the soundboard, rim, and frame. This technology allows for vivid, bright, richly-varied expression that reflects the limitless number of factors inherent in piano performance.
Sound Output
The Yamaha P-515 comes fitted with 15w + 5w amplifiers, a 2-way speaker system which provides a full stereo sound and also a Twisted Flare Bass port (Yamaha's own technology which is made to provide you with a clear and precise bass sound). The in-built speaker system is fantastic for use in a home environment and is ideal for practice or entertaining in your own home. You also have a headphones socket if you prefer the practice in silence, this feature is fantastic if you are a beginner or are worried about disturbing anyone, meaning you can practice at all hours for as long as you wish. The P-515 also has the added benefit of a Stereo AUX out L/L+R meaning anyone wanting to gig or put their piano through a more powerful speaker system the option is there to be as loud or as quiet as you could possibly need it.
Not your Average Piano
The P-515 also comes with 40 in built backing rhythms, These aren't your usual keyboard styles they work in a different way more suited to piano style players. They consist mainly of a Percussive and bass section. These backing rhythms work around what you are playing rather than altering it for example the bass will follow the notes you play in your left hand. They cover a variety of different styles to suit whichever piece you may with to play. They can be used to help with your timing and phrasing as well as making your practice time much more interesting and can spark new creative ideas.
Smart Pianist Connectivity
Yamaha's latest breakthrough with Piano connectivity is their Smart Pianist App which is available on ipad or Android Tablets. The app opens up the piano to so many possibilities with built in songs for you to learn at your own pace with the intelligent guide function, loading your own music library to give you example chords to work from and even alter and change your voices all from the tablet itself. The App also allows you to store your favourite presets whether these include a song, backing rhythm, split or dual voices all at the same time you can save these to then later re-call them at anytime.
Yamaha P-515 Portable Digital Piano Black Specification
Keyboard
Number of Keys: 88
Keyboard type: NWX (Natural Wood X) keyboard, wooden keys (white only), synthetic ebony and ivory keytops, escapement
Touch Sensitivity Options: Hard2/Hard1/Medium/Soft1/Soft2/Fixed
Display
Display Type: Full Dots LCD
Display Size: 128 x 64 dots
Panel Language: English
Tone Generation
Piano Sound: Yamaha CFX, Bosendorfer Imperial, CFX Binaural Sampling
Binaural Sampling: CFX Grand Voice only
Key-off Samples: Yes
Smooth Release: Yes
VRM (Virtual Resonance Modelling): Yes
Maximum Polyphony: 256
Number of Preset Voices: 40 Voices + 18 Drum/SFX Kits + 480 XG Voices
Effects
Types of Reverb: 6
Types of Chorus: 3
Intelligent Acoustic Control (IAC): Yes
Stereophonic Optimizer: Yes
Additional Functions
Split: Yes
Dual: Yes
Duo: Yes
Metronome: Yes
Tempo Range: 5 - 500
Transpose Range: -12 -> +12
Voice Tuning: 414.8 - 440.0 - 466.8 Hz (approx. 0.2 Hz increments)
Built-In Rhythms: 40
Storage
Internal Memory: 1.4 MB
External Memory: USB Flash Memory (optional)
Audio
Recording Time: 80 minutes/Song
Audio Recording Format: WAV 44.1kHz, 16bit Stereo
Audio Playback Format: WAV 44.1kHz, 16bit Stereo
MIDI
Demo Songs: 21 Voice Demo Songs + 50 Classics
MIDI Recording Songs: 250 Songs
MIDI Data Capacity: Approx. 500 KB per Song
MIDI Playback Format: SMF (Format 0, Format 1)
MIDI Recording Format: SMF (Format 0)
Connections
DC IN: 16V
Headphones: Standard stereo phone jack x2
Sustain Pedal: Yes
Triple Pedal Pedal Unit: Yes
Midi: In/Out
AUX IN: Stereo Mini Jack
AUX OUT: L/L+R 1/4" Jacks
USB To Device: Yes
USB To Host: Yes
Speakers & Amplification
Amplifiers: 15w + 5w x2
Speakers: Oval 12cm x 6cm + 2.5cm dome x2
Power
Power Supply: PA-300C Or equivalent recommended by Yamaha
Power Consumption: 15w
Auto Power Off: Yes
Size/Weight
Width: 1336mm (52-5/8")
Height: 145mm (14-13/16")
Depth: 376mm (5-11/16")
Weight: 22.0kg (48lb, 8oz)
Included Accessories
Music Rest: Yes
Manual: Yes
Foot Switch: FC4A
5 Things we Love about the Yamaha P-515 Digital Piano