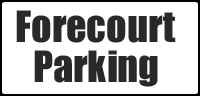 Opening Times
Mon - Sat
9.00am - 5.30pm


Sundays
Closed


31st Dec
9.00am - 4.00pm


1st Jan
Closed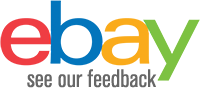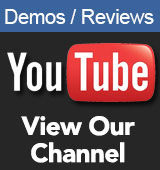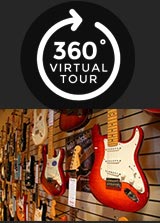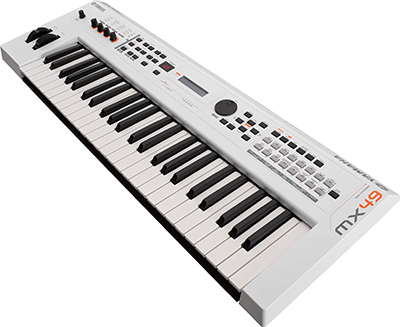 Yamaha MX49 II White Refurbished
This instrument is discontinued
Our refurbished MX49 MKII is in excellent condition. In it's original box with software download code, full 2 year warranty and power supply. Full product details below.
Over 1000 Sounds From Motif Series
The MX49 II is quipped with over 1000 sounds from the Motif Xs series. World renowned for its sounds, there is something fro everyone from superb pianos, orchestral and acoustic sounds right through to top class synth, EDM and even ethnic sounds. The layout of the front panel gives easy access to your sounds and performance selections - ideal for experimenting with sounds and performance.
16 Part Multi-Timbral - 128 Note Polyphony
Sounds are split into single voices and performances. A performance can hold up to 16 different sounds at once to create a huge synth, or dynamic sound with your creativity being the only limitation. It is even possible to switch between different parts of the performance without your sound cutting off for a smooth transition between sound changes. With 128 Note polyphony you will have plenty of space for making rich sounds with multiple parts simultaneously.

Free iOS FM Essential App
The free FM Essential App allows you to play classic FM sounds and modify them in realtime using the screen of your iOS device. However if you plug in the MX49 II model, the app will open up all the available features and sounds. Using the MX as a controller you can play and modify sounds in realtime for an incredible free FM expanded sound set.
Instant Split And Layer Functions
Dedicated front panel buttons on the Yamaha MX49 II will allow instant layering/ split of the keyboard and give easy access to sound changes. Combined with the controls and arpeggios you will find a whole world of sound capabilities ahead.

Take Control - Realtime Controls
The top panel of the Yamaha MX49 II has a section of controller knobs for editing and tweaking multiple parameters instantly. The controllers will modify internal sounds, arpeggios, effects and even assignable parameters. But it does not end there - they will control external DAW systems as well with ease. There is even an AI knob for instantly controlling any parameter you are hovering over on your DAW at the time. Editing has never been easier!
Powerful Arpeggiators
Yamaha MX49 II can run 2x simultaneous arpeggiators. Each has a choice of any one of 999 different arpeggio patterns which really opens up a whole world a creativity and ideas to work with. Drum parts will have dedicated drum pattern arpeggios to choose from while bass or lead parts will have their own selections. When a sound is chosen it will automatically have an intelligent arpeggios assigned to it to get instant impact and enjoyment.

USB AUDIO And MIDI Interfacing
Yamaha's MX49 II is equipped with a USB port capable of acting as a MIDI and audio interface between your favorite DAW. As well as being a controller keyboard it also packs high quality digital audio transfer so you can stream 2 channels of audio in/ out making high quality recording and production of your songs an easy task.

External Device Connection
On the rear of the Limited Edition MX49 II white is a number of connection options. ONe of them is a stereo aux in mini jack socket. This is the ideal way to connect external audio devices into your instrument and play along with audio from external devices.
A rear USB to device socket is also available allowing the storage/ loading of settings. However it is also possible to play along with wave files direct from a connected USB memory stick. This could be vocals, backing tracks or anything for performance and recording purposes.
Complete Production Software Included
Complete with Cubase AI, the MX49 II can be connected up and become a complete production system. Record MIDI and audio, edit, produce and master your work all within Cubase AI.The included Steinberg Cubase AI features 48 audio tracks and 64 MIDI tracks, notation, built-in VST effects, so with just the MX49 and AI you can do complete productions. To top it off it also comes bundled with Steinberg Prologue and the Yamaha YC-3B organ emulator so you have some compelling VSTs to get started.
High Quality VCM Effects
High quality sounds need high quality effects processing. Built in tot he MX49 II white are VCM effects; these effects simulate vintage effectors at the circuit level. The sounds of the '70s are brought back to life, through simulating the hard-to-find vintage sounds of equalizer, flanger, phaser, and wah effects introduced by the keyboard legends of the era.
Yamaha MX49 II Limited Edition White Specifications:
Size/ Weight
Keyboard: 49 Keys touch responsive
Dimensions: Width 830mm x Height 91mm x Depth 298 mm
Weight: 3.8Kg
Tone Generator
Maximum Polyphony: 128 notes
Voices:
Preset: 1,106 Normal Voices + 61 Drum Kits
GM: 128 Normal Voices + 1 Drum Kit
User: 128 Normal Voices + 8 Drum Kits
Effects: Reverb x 9 types (42 presets), Chorus x 17 types (88 presets), Insertion Effect x 48types (267 presets) x 4, Master EQ (5 bands)
Tone Generator: AWM2
Wave: Approx.166 MB (when converted to 16-bit linear format)
Multi Timbral Capacity: 16 parts (Internal)
Performance: User: 128 (16 parts)
Other
Display: 3 digit LED + 20 x 2 line character LCD (backlit)
Connectors: OUTPUT [L / MONO] / [R] (standard phone jack), [PHONE] (standard stereo phone jack), [FOOT CONTROLLER], [SUSTAIN], MIDI [IN] / [OUT], USB [TO HOST] / [TO DEVICE], [AUX IN], DC IN
Controllers: Pitch Bend Wheel x 1, Modulation Wheel x 1, Assignable Knob x 4, [DATA] dial x 1
Power Supply: 9 W
Accessories: AC adaptor (PA-150B or an equivalent recommended by Yamaha), Owner' Manual, Cubase AI Download Information
Sequence Software compatible with the Remote Control function: For Windows: Cubase 8 or later, SONAR X 2 Producer For Mac: Cubase 8 or later, Logic Pro X, Digital Performer 9 *Functions to be controlled differ depending on the software