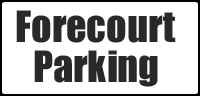 Opening Times
Mon - Sat
9.00am - 5.30pm


Sundays
Closed


2nd/ 3rd June
Closed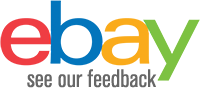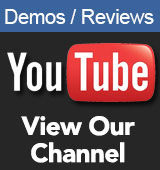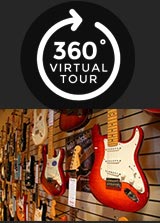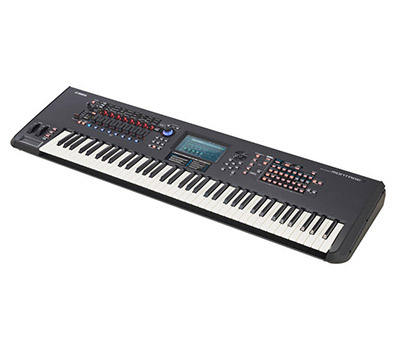 Yamaha Montage 7
£3199.01 RRP £4432.80
Out of Stock
Available to Order Estimated delivery Call 01772 722468
Free Mainland UK Delivery
Next working day on orders placed before 2pm
Yamaha Montage 7
Boosted by Yamaha Montage V3.5 software this powerhouse of a synthesizer offers 2 sound engines, incredible DAW integration, over 2700 preset performances, colour touch screen interface and now even boasts a versatile pattern sequencer system. The secret to the Montage is the power of the Super Knob which can handle 128 different parameters all working on different voices and controls all in one single spin of of the dial. The sound capabilities of the Montage are pretty much limited only by your imagination.
Montage Firmware Update 3.5
The latest incarnation of the software comes in the form of OS3.5. The new OS boasts lots of new features, sounds and capabilities. A small summary of these include:
Smart Morph - powerful sound creation feature for FM-X sounds
New performances utilising the Smart Morph feature
New pedal assignment functions
Enhanced operation with new direct control improvements in the utility screen
Montage Connect improvements - now allow to import patterns in to Cubase
Pattern recording enhancements - including adding new trap arts during recording, realtime overdub of control data, new pattern chain play and much more
Improved file compatibility between MODX and Montage
Free USB Bonus Sounds
Buy a Montage 7 from us and receive a free USB stick containing bonus sound sets such as the Bosendorfer Imperial Grand, Montage Expanded, Chick Corea E.Piano and much more.
Sample Robot Montage Edition
All Yamaha Montage owners will be blessed with this fantastic free software for sampling instruments and creating a library which will load directly into your Montage. Sample Robot is well known as a easy way to sample MIDI instruments automatically and then transfer the results into a working sample set for your product.
Specially designed for the Montage, owners get the software for free from around April 2018 and it will open the flood gates to new patches in your instrument. You could potentially sample any instrument via MIDI with a computer and a Montage using its own audio interface. The world of sounds has never been so great in any product ever!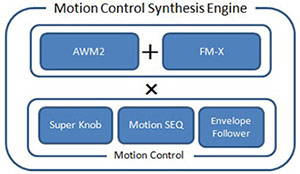 Motion Control Sound Engine
Yamaha have created a new motion control sound engine which offers a new method of sound creation and design. It takes control of 2 main sound engines - AWM2 and FM-X. AWM2 offers 10 times the memory of the previous Motif-XF along with integrated flash, 128 note polyphony of its own and double the effects processing. This means sound choice and quality are on a completely new level to the Motif XF.
With FM-X the Montage-7 relies on the most powerful FM engine of all time. This enhanced sound generation in tradition of synth legends of the 1980s still offers a unique dynamism, power, and fascination. With 128 note polyphony, eight Operators, 88 Algorithms and seven Spectral Forms, Montage offers tremendous power. For comparison: The legendary Yamaha DX7 of 1983 had six Operators, 32 Algorithms and simple sine waves. With Spectral Skirt and Spectral Resonance FM-X also allows the widening of the harmonic curve and the shifting of the harmonic peaks. Along with Filters, EQ, an additional Common LFO and the effect department - a new dimension of FM sound-design is created.
Incredible Sound Choice
The Montage-7 is not just full of some of the greatest sound presets and manipulation capabilities. - it is brimming with high quality sounds from all genres of music. Stunning pianos, trying orchestra sounds, bass, guitars and more - in-fact all the sounds from Motif XF are available plus all the new sounds. There is even the stunning Bosendorfer Imperial piano samples which have set a new standard for piano sounds in Yamaha products.
Super Knob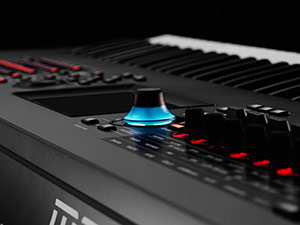 Imagine a single dial that can modify a number of parameters at once which can transform sound modifying capabilities - well that is the Super Knob. This single large backlit dial in the middle of the panel offers new control over multiple parameters allowing for versatile sound control with just the twist of one knob! The Super Knob can control one or a number of parameters in every imaginable way and in parallel. This allows the user to creatively manipulate a sound with just a single twist of the Knob. Even the character of a performance can easily be changed from warm and atmospheric to punchy and rhythmic.
Realtime Controllers
Montage-7 is packed with hands on live controllers. The sound manipulation capabilities are what set it apart from other synth products. For example - the front panel has 8 slider, 8 assignable endless encoders, 8 Scene buttons, pitch and mod wheels, ribbon controller, super knob, assignable buttons and pedal input capabilities.
The endless rotary encoders and sliders both have stepped LED metering for clear indication of their values. The scene buttons are memories for storing changes to your sounds and settings so it is easily possible to change controls and call up different settings for sound morphing, live manipulation and complete and total sound control.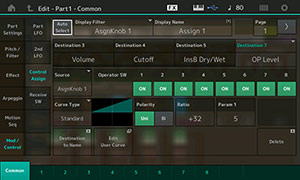 Direct Control Assignment
This fantastic new feature allows the user to assign a selected parameter instantly to a controller. On a new screen for the control assignments it is easy to see what is assigned and also see the in-depth details of how the controller is affecting the selected parameter. This kind of instant accessibility opens up a completely new way of manipulating your sound ensuring your sounds are unique.
Colour Touch Screen Interface
Easy, faster and more intuitive than ever before. The new colour touch screen LCD opens up a new world of operations and features at the heart of the Montage system. Users are normally used to cursoring around the screen and using button to enter choice but the new screen gives you instant access to all features of the synth including access to the new live set mode and in-depth editing screens. With the touch of a finger it is easy to control button assignments, adjust parameters, recall settings and more.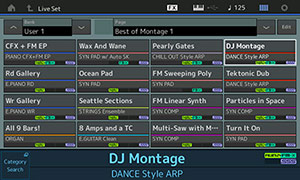 Live Performance - Live Set
Performing on stage with your favourite sounds has never been easier. A grid style selection of your live sets are shown on the screen for instant selection. SSS (Seamless Sound Switching) will allow users to change sound without the sound glitch that normally gets in the way of seamless transitions. Set lists will be customisable to make sure you have you exact desired lists for different performances from one venue to the next.
SSS (Smooth Sound Transition) - Operates as long as your performance is using 1-8 parts. The technology makes the perfect transition from one sound to the next for example: Whilst holing a pad sound you could switch to piano and the pad will keep sounding whilst your holding the note or have sustain active. There are 16 parts in total on the montage and it will require the use of the next 8 to make SSS work perfectly. Should your performance use more than 8 parts (which in the main is unlikely) then SSS may not operate.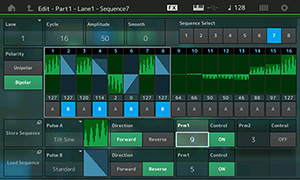 Motion Sequencer
Motion Sequences are tempo-synchronized, completely customizable control sequences that can be assigned to virtually any synthesizer parameter and provide incredible creative new ways of programming sound. Motion Sequences also have dedicated controls on the front panel making it easy to manipulate and change in real-time, providing incredible interactivity and expression.
Envelope Follower
The Envelope Follower uses an audio signal as the source for the dynamic control of parameters. For example, a drum loop can control its own effect parameters in sync with the beat, or vocal recordings can generate a "talking synthesizer". The potential creativity is simply beyond your wildest dreams.
Integrated Flash Memory
Yamaha have equipped the Montage with a generous 1.75Gb of flash memory space for loading of samples and sounds. That means no additional costs for flash cards required to expand your instrument, it is all ready to go straight from the box.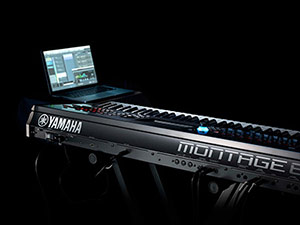 USB Audio/MIDI
A single USB cable turns the Montage into a versatile Audio/ MIDI interface and comes packaged complete with Cubase AI. In the studio, MONTAGE can connect to your Mac or Windows PC through a single USB cable. Thanks to the class-compliant driver architecture no complex driver installation is needed. MONTAGE directly delivers audio channels for all 16 Parts to your DAW with 24- bit/44.1 kHz. If you choose the much higher sample rate of 192 kHz, there are still four stereo channels outputs from MONTAGE via USB. In addition, all MIDI data is transmitted via USB too.
As an alternative to notebook and desktop computers, MONTAGE can also be used in conjunction with Apple iOS mobile devices such as Apple iPhone or Apple iPad.
Effects
Brand new effects processing includes powerful effects with the very best quality sound processing. Each of the 16 parts can have 2 effects assigned - meaning 32 simultaneous effects running at once! The possibilities are simply amazing with such a huge amount of effect processing capabilities. Analogue effects, Beat Repeat, Vinyl Break or Bit Crusher along with effects right through to HD reverbs. The effects processor will let you open up a new world for your sound creation.
Specifications:
Size/Weight
Dimensions: 1244mm x 131mm x 396mm (W x H x D)
Weight: 17kg
Keyboard Interface
Keys: 76 note FSX keyboard
Features: Touch Sensitivity and Aftertouch
Tone Generation
Tone Generator: Motion Control Synthesis Engine - AWM2: 8 elements, FM-X: 8 Operator, 88 Algorithms
Polyphony: AWM2: 128 Notes, FM-X: 128 notes
Multi-Timbral Parts: 16 Parts (internal), Audio Input Parts (A/D, USB): 1 Stereo part
Wave: Preset 5.67Gb, User: 1.75Gb
Performance: Approx 1,900
Filter: 18 types
Effects System: Reverb x 12 types, Variation x 76 types, Insertion (A/B) x 76 types, Master Effects x 15 types
Sequencer
Note Capacity: Approx 130,000 notes
Note Resolution: 480 TPQN
Tempo: 5-300 bpm
Performance Recorder: Songs - 64 Songs
Performance Recorder: Tracks - 16 Tracks, Tempo Track, Scene Track
Performance Recorder: Recording Type - Realtime Replace, Realtime Overdub, Realtime Punch In/Out
Sequence Format: Montage Original, SMF formats 0, 1
Arpeggio Parts: 8 Simultaneous (max)
Arpeggio Preset: Approx. 10,000 types
Arpeggios User Slots: 256 Types
Motion Sequencer Lane: 8+ 1 lane
Others
Live Sets: Preset - 128, User - 2048
Controllers: Master Volume, AD Input Gain Knob, Pitch Bend Wheel, Modulation Wheel, Ribbon Controller, Control Sliders x 8, Knobs x 8, Super Knob, Data Dial
Display: 7" TFT Touch Screen
Connectors: USB to Device, USB to Host, MIDI In / Out / Thru, Foot Controller 1/2, FootSwitch: Assignable/ sustain, Output: Balanced L Mono/ R on 6.3mm TRS jacks, Assignable Output: Balanced L Mono/ R 6.3mm TRS Jacks, H/Phones: 6.3mm stereo TRS jack, A/D Input: 6.3mm standard phone jacks
Montage OS3.5 Overview
Yamaha Montage Sample Robot Tutorial Video
Montage Product Video
Learn About Motion Control