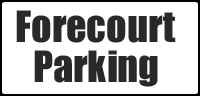 Opening Times
Mon - Sat
9.00am - 5.30pm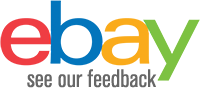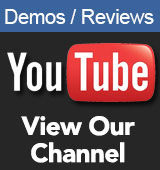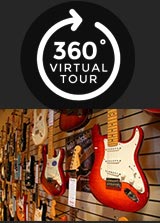 **We are here for online sales and product support - just call 01772 722468**

Yamaha Montage 7 White Ex-Display
This instrument is discontinued
Yamaha Montage 7 White Ex-Display
Complete with 2 year warranty and packaged as new our Montage 7 white is superb value. Comes complete with bonus software and V3 firmware.
Montage 7 white now looks sleeker than ever before and offers more performance features with the new and improved V3 firmware update. The large colour touch screen now offers access to more features such as new recording facilities, new live performance features and sound capabilities with new effects. With over 2700 performances as standard, the Yamaha Montage offers the largest collection of sounds and the most versatile array of features ever from a Yamaha Synth.
For Stage And Studio
No matter whether your performing on stage, playing for fun or getting creative in the studio, the Montage has everything needed to create world-class results in each and every situation. There are 2 sound engines including AWM2 offering super high quality sampled sounds and the rich FM-X engine which takes the classic FM synthesis of the 80s and brings it back with even more power and capabilities - and easier to use!
Connect the Montage to a computer and the capabilities are multiplied! Multi-channel audio and MIDI work down a single USB offering 16 stereo channels of audio out and also 6 in return along with 16 MIDI channels. Complete with Cubase AI, the product is already prepared for users to integrate with the software and start getting creative with music production.
V3 Firmware
The latest V3 firmware comes installed in the Montage 7 White as standard. This free and powerful software upgrade adds a host of new features and performances to the already mind-blowing array of capabilities within the instrument. These features include:
Pattern Sequencer - Record and create loops with 16 tracks and from 1-256 measures long. Edit, quantize, use arpeggiators and chain patterns together to make a song. Change between patterns live using scene buttons
New Scene features: Set which Parts the Super Knob affects per SCENE
Extended LFO provides high speed modulation in to a range up to 1.4 kHz, going beyond normal rates and offering amazing harmonic content.
VCM Mini Filter and MINI Booster - known for their characteristic fat sound with a steep 24db rolloff and high resonance without low-frequency loss
Wave Folder - Add harmonics by folding rather than clipping any threshold-exceeding amplitude - really brings sounds to life rather than flattening them off
New Performances - There are now 2707 performances in the standard content with the V3 update
Hybrid MIDI I/O: Separate the Parts you want to play and control locally from the parts you want to control remotely
Rhythm Pattern: Just hit SHIFT + CONTROLLER ASSIGN to select a drum kit and start playing
Live Sets: LIVE SET registration lets you link Pattern, Song and Audio files to LIVE SET Slots
The V3 fimrware is available to download for all Montage users on the Yamaha website.
Super Knob
The most popular single component of Montage is the Super Knob. This single, backlit dial, is capable of controlling 128 parameters at a single turn and can be used for multiple different jobs on multiple different parts of the performance at once. The capabilities are simply mesmerizing - imagine being able to cross fade different sounds whilst increasing reverb on one part, adjusting filter cutoff and resonance on a different part whilst changing LFO on another etc. You can get as creative as you coudld possibly imagine!
Specifications:
Size/Weight
Dimensions: 1244mm x 131mm x 396mm (W x H x D)
Weight: 17kg
Keyboard Interface
Keys: 76 note FSX keyboard
Features: Touch Sensitivity and Aftertouch
Panel Colour: White
Tone Generation
Preset Performances: 2707
Tone Generator: Motion Control Synthesis Engine - AWM2: 8 elements, FM-X: 8 Operator, 88 Algorithms
Polyphony: AWM2: 128 Notes, FM-X: 128 notes
Multi-Timbral Parts: 16 Parts (internal), Audio Input Parts (A/D, USB): 1 Stereo part
Wave: Preset 5.67Gb, User: 1.75Gb
Performance: Approx 1,900
Filter: 18 types
Effects System: Reverb x 12 types, Variation x 88 types, Insertion (A/B) x 83 types, Master Effects x 26 types
Pattern Sequencer
Tracks: 16 Sequence tracks, Tempo track, Scene track
Recording Types: Real time replace, Real time overdub, Real time punch in/out
Note Capacity: 1 Song/Pattern: Approx. 130,000 notes, Store area: Approx. 520,000 notes (Pattern); approx. 520,000 notes (Song)
Arpeggio: Parts: 8 Parts simultaneous (max.), Preset: 10,239 types User: 256 types
Sequence Formats: MONTAGE original format, SMF formats 0, 1
Sequencer
Patterns: 128
Note Capacity: Approx 130,000 notes
Note Resolution: 480 TPQN
Tempo: 5-300 bpm
Performance Recorder: Songs - 64 Songs
Performance Recorder: Tracks - 16 Tracks, Tempo Track, Scene Track
Performance Recorder: Recording Type - Realtime Replace, Realtime Overdub, Realtime Punch In/Out
Sequence Format: Montage Original, SMF formats 0, 1
Arpeggio Parts: 8 Simultaneous (max)
Arpeggio Preset: Approx. 10,000 types
Arpeggios User Slots: 256 Types
Motion Sequencer Lane: 8+ 1 lane
Others
Live Sets: Preset - 128, User - 2048
Controllers: Master Volume, AD Input Gain Knob, Pitch Bend Wheel, Modulation Wheel, Ribbon Controller, Control Sliders x 8, Knobs x 8, Super Knob, Data Dial
Display: 7" TFT Touch Screen
Connectors: USB to Device, USB to Host, MIDI In / Out / Thru, Foot Controller 1/2, FootSwitch: Assignable/ sustain, Output: Balanced L Mono/ R on 6.3mm TRS jacks, Assignable Output: Balanced L Mono/ R 6.3mm TRS Jacks, H/Phones: 6.3mm stereo TRS jack, A/D Input: 6.3mm standard phone jacks
Montage Pattern Sequencer Overview
Montage OS V3.0 Overview Video