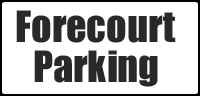 Opening Times
Mon - Sat
9.00am - 5.30pm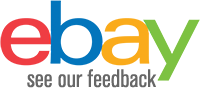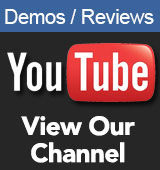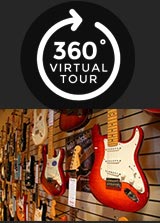 **We are here for online sales and product support - just call 01772 722468**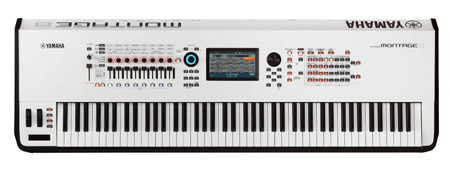 Yamaha Montage 8 White
This instrument is discontinued
Overview - Yamaha Montage 8 White
Yamaha's most powerful synth ever is now available in a stunning new colour. The Montage 8 White offers all the features that make it a world leading synthesizer but now it has been advanced with new features from the V3.5 software.
As standard it comes with the large colour touch screen and 88 balanced piano action for impressive dynamic capabilities. There are also 2 huge sound engines available - FM-X and AWM2 engines offering professional sound and the richness you associate with synths of the 80's with the advanced FM synthesis. The now famous Super Knob offers unprecedented sound control of up to 128 parameters at once with the twist of a dial (or foot control), and there is now a pattern sequencer built-in for recording up to 16 track loops with live control capabilities, arpeggiators and more. In the studio the Montage links to your DAW and comes complete with multi-channel audio and MIDI capabilities on a single USB cable. Whether int he home, in the studio or gigging - the Montage 8 has got what it takes.
Montage V3.5
The new V3.5 firmware for Montage adds a host of new features, over and above V3. Some examples below...
32 new performances
New pattern sequencer recording features
New sound morph feature allowing complex FM sound manipulation
New shortcuts for faster operation
Record Your Idea With Pattern Sequencer
One of the best features on the original MOXF models, the pattern sequencer allows users to record ideas and create music in sections. Each pattern/ loop contains 16 tracks and it's possible to create lots of patterns which can then be selected live or chained together. There are also great editing facilities with the pattern sequencer mode for making your ideas reality.
Specifications:
Size/Weight
Dimensions: 1450mm x 160mm x 470mm (W x H x D)
Weight: 29kg
Keyboard Interface
Keys: 88 Note Graded Hammer
Features: Touch Sensitivity and Aftertouch
Panel Colour: White
Tone Generation
Preset Performances: 2707
Tone Generator: Motion Control Synthesis Engine - AWM2: 8 elements, FM-X: 8 Operator, 88 Algorithms
Polyphony: AWM2: 128 Notes, FM-X: 128 notes
Multi-Timbral Parts: 16 Parts (internal), Audio Input Parts (A/D, USB): 1 Stereo part
Wave: Preset 5.67Gb, User: 1.75Gb
Performance: Approx 1,900
Filter: 18 types
Effects System: Reverb x 12 types, Variation x 88 types, Insertion (A/B) x 83 types, Master Effects x 26 types
Pattern Sequencer
Tracks: 16 Sequence tracks, Tempo track, Scene track
Recording Types: Real time replace, Real time overdub, Real time punch in/out
Note Capacity: 1 Song/Pattern: Approx. 130,000 notes, Store area: Approx. 520,000 notes (Pattern); approx. 520,000 notes (Song)
Arpeggio: Parts: 8 Parts simultaneous (max.), Preset: 10,239 types User: 256 types
Sequence Formats: MONTAGE original format, SMF formats 0, 1
Sequencer
Patterns: 128
Note Capacity: Approx 130,000 notes
Note Resolution: 480 TPQN
Tempo: 5-300 bpm
Performance Recorder: Songs - 64 Songs
Performance Recorder: Tracks - 16 Tracks, Tempo Track, Scene Track
Performance Recorder: Recording Type - Realtime Replace, Realtime Overdub, Realtime Punch In/Out
Sequence Format: Montage Original, SMF formats 0, 1
Arpeggio Parts: 8 Simultaneous (max)
Arpeggio Preset: Approx. 10,000 types
Arpeggios User Slots: 256 Types
Motion Sequencer Lane: 8+ 1 lane
Others
Live Sets: Preset - 128, User - 2048
Controllers: Master Volume, AD Input Gain Knob, Pitch Bend Wheel, Modulation Wheel, Ribbon Controller, Control Sliders x 8, Knobs x 8, Super Knob, Data Dial
Display: 7" TFT Touch Screen
Connectors: USB to Device, USB to Host, MIDI In / Out / Thru, Foot Controller 1/2, FootSwitch: Assignable/ sustain, Output: Balanced L Mono/ R on 6.3mm TRS jacks, Assignable Output: Balanced L Mono/ R 6.3mm TRS Jacks, H/Phones: 6.3mm stereo TRS jack, A/D Input: 6.3mm standard phone jacks