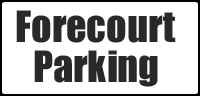 Opening Times
Mon - Sat
9.00am - 5.30pm


Sundays
Closed


2nd/ 3rd June
Closed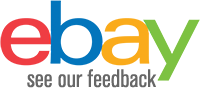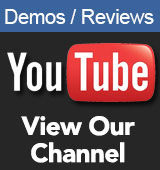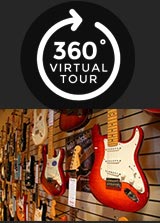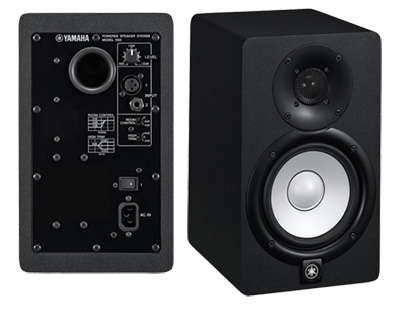 Yamaha HS5 Studio Monitor Single - Black
£139.00 RRP £205
4 In Stock
Free Mainland UK Delivery
Next working day on orders placed before 2pm

Used Model Available

We have Yamaha HS5 Studio Monitor Single - Black available as a pre-owned unit. Call us for details on condition and spec. Click to view list.
The Yamaha HS5 studio monitor houses the distinctive white cone and offers up its renowned 'flat' sound making it perfect for recording and production in the studio. Normally sold as 2x singles for a stereo pair but can be used as mono monitors as well.
Main Features
2-way bass-reflex bi-amplified near-field studio monitor with
5" cone woofer and 1" dome tweeter
55Hz - 28kHz frequency response (-10db)
45W LF plus 25W HF bi-amp system for high-performance (total 70w)
ROOM CONTROL and HIGH TRIM response controls
XLR and TRS phone jack inputs accept balanced or unbalanced signals
Available in black or white finish

HS5 Monitor - Flat Sound
A natural/ flat sounding speaker has no voicing of frequencies so the input source is heard in its natural form. Normal speakers 'colour' frequencies which means the output from the speaker is not actually the same sound that went in. Normally Bass, mid and treble frequencies are adjusted, boosted and also reduced in order to make the sound sweeter which is completely useless in the professional studio environment. To obtain a good production and final master track the natural sound must be heard so that the result of the final production is detailed and balanced to work on other amplification systems such as hi-fi, car radio etc.
Yamaha HS5 monitors are designed in such a way that this natural voicing is controlled and as flat as they can making them superb for professional productions resulting in high quality audio.

Controls - Less Equals More
In order to maintain the quality of the sound from the monitors in different environments, the HS5 has a selection of controls to compensate for different rooms and speaker positions. On the rear panel is a room control witch offering 3 different adjustable positions. In essence this is a bass boost/cut switch. The idea is that as speakers move away from the wall, the bass proximity effect changes and the bass reflections change resulting in less boomy bass. Of course as speakers move closer to the walls the bass can be enhanced by reflections and corners so this switch is ideal for matching the speaker in its position. AS well as this there i also a HF adjust for rooms that may be hard or soft. This will boost/ cut high frequency volumes to compensate for the room.

In The Studio
The HS5 monitors can be used in a number of ways. Their main design frame is really for studio work where those looking for a very flat sound and crystal clear top end response will be happy with the detailed result of this well designed speaker. Highs are crisp whilst bass is not emphasised in a false manor. If you want professional results at home then the Yamaha HS5 should be on your shopping list.
Musical Instrument Speakers
Many of us own keyboards and stage pianos without speakers built-in or indeed with speakers built in as well. The HS5 monitors pair beautifully with musical instruments letting them sound as the original technology intended. when used with products that have speakers built in then the HS5 adds a clear definition and detail that can simply not be brought about using internal speaker systems and therefore maximising the potential sound your existing instrument.
DJ Monitors
DJ's live for sound and enjoyment of their chosen music genre so why not benefit from the natural sound of the HS5 monitors to enhance your home setup. Due to the super clean detailed sound of these monitors the drums and lead lines stand out which aids in beat matching. For those who want extra bass for getting the most of the sound then the optional Yamaha HS8S sub will really bring to life the depths of the bass, or look at the larger HS7 which naturally have more bass coverage with their larger woofer.
Yamaha HS5 Specifications
2-way bass-reflex bi-amplified nearfield studio monitor with 5" cone woofer and 1" dome tweeter
54Hz - 30kHz frequency response
45W LF plus 25W HF bi-amp system for high-performance 70W power amplification
ROOM CONTROL and HIGH TRIM response controls
XLR and TRS phone jack inputs accept balanced or unbalanced signals
Controls: LEVEL control (+4dB/center click) , EQ: HIGH TRIM switch (+/- 2dB at HF) / ROOM CONTROL switch (0/-2/-4 dB under 500Hz)
Dimensions: Width: 170mm (6.7"), Depth: 222mm (8.7"), Height: 285mm (11.2")
Weight: 5.3kg (11.7 lbs.)