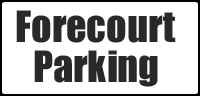 Opening Times
Mon - Sat
9.00am - 5.30pm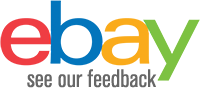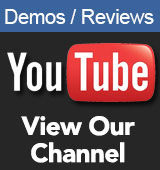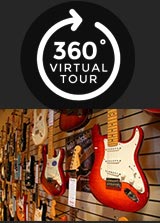 **We are fully open - Online and Instore**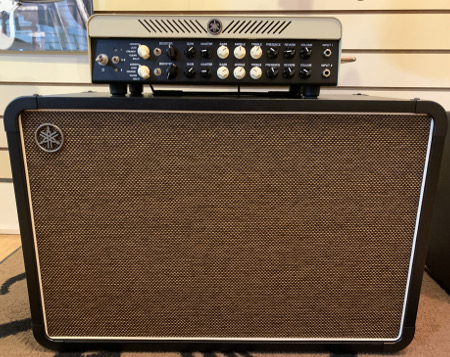 Yamaha THR100HD Dual Guitar Amp Head (Refurbished) + THR212 Cabinet (Brand New) Deal
£799.00 RRP £1299.00
1 In Stock

Pay Monthly
Deposit From £79.90
9 Months 0% APR - £79.90 P/M
12 Months 9.9% APR - £63.04 P/M
24 Months 9.9% APR - £33.00 P/M
36 Months 9.9% APR - £23.02 P/M
Yamaha THR100HD Dual Guitar Amp Head (Refurbished) + THR212 Cabinet (Brand New) Deal
The THR100HD has come direct from Yamaha as a refurbished item, it has been fully tested and checked over and is in mint as new condition with no signs of use and also includes the full brand new warranty and original box. The Cabinet is a brand new item paired with the head at an extremely cheap price!
THR100HD RSP: £799
THR212 Cab RSP: £499
Saving: £499!
THR100HD Main Features:
Dual Amp Functionality
Amp Types: SOLID, CLEAN, CRUNCH, LEAD, MODERN
Tube Variations: EL34, 6L6GC, KT88, EL84, 6V6
Built-In Effects: BOOSTER, REVERB, NOISE GATE, FX LOOP, SPEAKER SIMULATION
Rated Power Output: Single Amp / 100W (8/16Ω) 50W (4Ω), Dual Amp / 100W (50W+50W)

Unlimited Tonal Options

The Yamaha THR100HD is not one but two amplifier heads built into one simple, compact unit weighing in at only 3.6kg! Each amp has 5 amp variations from sparkling cleans to high-gain monsters, built in boost, gain control, master volume, 3-band EQ, presence, reverb and volume controls! From the front this looks like all the controls you would ever need, but turn the amp around and on the back you have valve variations to choose from 5 options for each amp as well as the ability to switch between Class A and Class AB power stages! You can select from; EL34, 6L6GC, KT88, EL84 and 6V6.

the perfect pairing (THR212)

With this fantastic and versatile Dual amp we have a refurbished THR212 which was specifically designed to work with the THR100H! All of the most classic guitar tones of the last 50 years have all been from high end amp manufacturers building amps and cabs to work together perfectly and the THR is no exception! Unusual for a cabinet of this level it comes fitted with a mismatched Eminence Legend 1218 and The Tonker 12" drivers to provide the perfect balance of clarity, punch and vintage warmth. You also have the option to switch between running the speakers in stereo or mono as an added level of tonal customisation.
Yamaha THR100HD Dual Guitar Amp Head Specification
Amp Types: SOLID, CLEAN, CRUNCH, LEAD, MODERN
Tube Variations: EL34, 6L6GC, KT88, EL84, 6V6
Effects: BOOSTER (*White/Amber/Green), REVERB (*Hall/Room/Plate/Spring), NOISE GATE (*OFF/1/2/3), FX LOOP (*PARALLEL/SERIAL), SPEAKER SIMULATION (*Impulse Response) *Only selectable in the THR HD_H Utility
Panel Switch Controls: POWER, AMP SELECT, BOOSTER x2
Front Control Knobs: AMP TYPE, BOOSTER, GAIN, MASTER, BASS, MIDDLE, TREBLE, PRESENCE, REVERB, LEVEL x2 (for each amp)
Rear Switch Controls: CLASS A/AB x2, GND LIFT, IMPEDANCE 4/8/16Ω, POWER OUTPUT 25/50/100W
Rear Controls Knobs: TUBE TYPE SELECT x2
Front Inputs: INPUT I (1/4" Phone), INPUT II (1/4" Phone)
Rear Input/Outputs: PHONES (1/8" Mini Stereo), FOOTSWITCH (5pin DIN), EFFECT LOOP SEND/RETURN (Stereo 1/4" Phone), SPEAKER OUT 1 (1/4" Phone), SPEAKER OUT 2 (1/4" Phone), LINE OUT I (XLR), LINE OUT II (XLR), AC IN Jack
USB to Host: Yes
Power Amplifier Type: Class D
Rated power Output: Single Amp: 100W (8/16Ω) 50W (4Ω), Dual Amp: 100W (50W+50W)
Power Consumption: 60W
Weight: 3.6kg
Yamaha THR212 Cabinet Specification
Cabinet Type: Closed Back
Speaker Configuration: 2x12"
Left Speaker: Eminence Legend 1218
Right Speaker: Eminence The Tonker
Frequency: 70Hz - 5.5kHz
Power Rating: 150W+150W or 300W (150W+150W)
Impedance: 8ohms or 16ohms (8ohms+8ohms)
Rear Inputs: INPUT (1/4" Phone) x3
Rear Switch: INPUT SINGLE / DUAL
Material: Plywood 18mm
Weight: 24kg