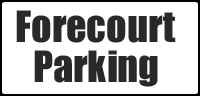 Opening Times
Mon - Sat
9.00am - 5.30pm


Sundays
Closed


2nd/ 3rd June
Closed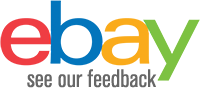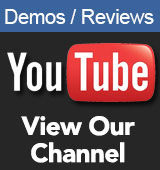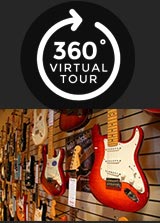 Yamaha CVP309PE - Polished Ebony Digital Piano - Used
£1399.00 RRP £1999
Out of Stock
Available to Order Estimated delivery Call 01772 722468
Mainland UK delivery only - £180.00
Free Local Delivery within 50 Miles
Premium Specialist Piano Delivery Service
Pay Monthly
Pay up to 50% deposit - adjustable at checkout.
Example deposit of £139.90...
12 Months 13.9% APR - £112.51 P/M
24 Months 13.9% APR - £59.91 P/M
36 Months 13.9% APR - £42.47 P/M
48 Months 13.9% APR - £33.83 P/M
Click HERE for finance FAQ.
Used - Yamaha CVP309Pe Polished Ebony
Our Yamaha CVP309PE has been serviced by us so it is fully operational and ready for its new owner. This particular model has some age related marks so it has the odd very minor scratches on the top panel. It still looks fantastic though and should you require any images then please do not hesitate to contact us and we will be happy to email images across.
Because the CVP309PE was top of the line it comes complete with large colour screen, top class selection of sounds and styles, wooden keys and large amplification system for quality of sound. For full product details pleas see below..
Press Release Feb 2004 Yamaha CVP309

Capturing the ultimate piano sound, CVP Series models feature stereo samples of a specially selected Yamaha CFIIIS concert grand. And the natural wood keyboard offers incredible touch response. But thats not all. The extra-large LCD makes operation incredibly easy and offers score display for more performance versatility and learning support than ever before. All this contained within a beautifully finished cabinet to grace any environment.

---

YAMAHA LIFT THE LID ON CLAVINOVA Producing a Clavinova digital piano that is musically more powerful and packed with more innovative features than previous models is a tough enough brief to work to but when the instrument functionality must also be a radical departure from normal design rules then it becomes then it becomes a massive challenge.

Yamaha CVP309 Remarkable Functional New Lid

---

Market leader Yamaha have however pulled it off in the new models released at the recent Frankfurt Music Fair, in a remarkable example of lateral thinking and common sense - all controls and functions are elegantly built into the instrument lids! Visually it is a remarkable match of style, function and ergonomics whilst allowing the instrument to take up less space and offer a much more con

Graded Action

---

To ensure the entire range acknowledges the principal benefits that appeal to customers across the board all models feature the critically acclaimed Graded hammer (GH) keyboard action, which replicates the feel and touch of an acoustic piano with precise accuracy. This is thanks to a unique weighting system which creates the sensation of the keys in the lowers register offering slightly more resistance than those in the higher register replicating the feel of the strings and mechanism of a traditional grand piano.

Market Leaders

---

Epitomising Yamahas legendary attention to detail and obsessive search for constant improvement the new range of Clavinova models also bring together Yamahas century deep experience in crafting world class acoustic pianos with its market leading digital music technology expertise. A favourite amongst music educationalists and chart topping musicians alike Yamaha looks set to further extend the companies leadership over its competitors with the introduction of the Yamaha CVP301, Yamaha CVP309, Yamaha CVP309, Yamaha CVP309 and Yamaha CVP309.

Great for Beginners- Treat yourself to the best

---

All models are ideal for beginner and professional alike. For the first time pianist the Clavinova helpfully offers an easy to use guide lamp system which allows the player to follow the sheet music or on screen notation as lamps above each key light up indicating the correct notes. This superb and interactive function works with professionally orchestrated accompaniments making practice and performance exiting and fun.
Sweet Cool and Live voices
---
Yamaha have brought the same voice set to the Clavinova that recently led to the award-winning TYROS being voted the worlds best keyboard. Over 850 stunningly realistic voices including Yamahas unique Sweet, Cool, Live and Natural voices bring amazing reality to the players performance. As with music itself, the most subtle changes and nuances can make the most difference and this is true of the new CVP voice set: Sweet voices incorporate delicate changes in vibrato, tone and breath control whilst Cool and Natural voices capture the unique characteristics of the selected instruments.
Large Colour Screen
---
The new colour LCD display is designed to ensure the instrument is easy to use with all functions and operations easily accessible and instantly available Vocal harmony functions, registration memories and one touch settings further add to the unique performance characteristics of the new range.
 

---

Its a piano first

The CVP309 is, first and foremost, a piano. Play it for yourself and youll discover the result of Yamaha's 100 years of experience in crafting acoustic pianos and over 20 years as the leader in digital pianos. And with new orchestral AWM-samples, an incredible range of accompanirnent styles, industry-leading keyboard response and Internet Direct Connection, the CVP309 gives outstanding performance for the professional and beginner alike.

 
 

Digital Sound

---

When you bring a Clavinova into your home, you bring so much more than an acoustic piano has to offer. Of course, Yamahas Clavinovas offer all the touch response and beautifully rich, detailed piano sound you want. Plus a great deal more, including a full orchestra of superb quality digitally sampled instruments, and a whole host of advanced auto accompaniment features. Whats more, you get all the convenience of a digital instrument: no need for costly tuning, greater portability, and you can use headphones, so you can play any time you like without disturbing the family or your neighbors.

 also supplied in a grand piano type cabinet RRP£6750
 
 

If youre going to study theres no place like home

---

The Clavinova features a truly extensive learning support Mk system including guide lamps over the keyboard. Right from day one, the kids-or even grandad can learn by playing real music instead of practice pieces, making it fun and enjoyable to study. Theres even a built-in recorder so you can record your performance an see how youre doing, and save it to floppy disk to build up a continuing progress report.
16 track recorder saves as SMF. See your music on the screen
---
Following customer research Yamaha found that more and more customers indicated the desire to compose their own music and create personalised arrangements and have therefore built in an easy to use yet highly sophisticated 16-track digital recorder. The on board disk drive allows compositions to be readily saved. A host of high tech features enhance the computer based facilities of the range, the addition of Smart Media, external storage via USB, Internet Direct Connection and the eagerly awaited Digital Music Notebook complete what is sure to be another high point in the development of these unique instruments.
Yamaha CVP309 specification
| | |
| --- | --- |
| • | 88-key full-size, touch sensitive keys - full size keys allow piano-style performance. Touch sensitivity gives added expression. 88 keys represent the full 7 1/4 octave range of a grand piano |
| • | Natural (wooden keys) keyboard - gives the natural feel and expressive control of an acoustic piano |
| • | iAFC - advanced DSP technology, rear speakers and a built-in microphone system combine to reproduce the nuances of both an acoustic piano and the reverberations and resonances of a real stage performance |
| • | 128 + 128-note polyphony - allows you to play up to 128 notes simultaneously |
| • | 64 + 96MB Wave ROM containing 948 AWM voices (GM and XG compatible) inc. Mega, Live, Sweet, Cool, and organ flutes - digitally recorded instruments, using Yarnahas AWM technology for superior sound. Mega voices capture all the nuances of live guitar sou |
| • | Reverb, chorus and DSP effects - adds an extra dimension to any performance |
| • | Orchestration - place an instrument in each of the Left, Right 1 and Right 2 sections of the keyboard |
| • | 386 preset accompaniments, with 4 variations - adds exciting instrumental backings to accompany any melody, with 3 intros, fills, drum break, 3 endings and 4 variations for verse and chorus |
| • | 4 One Touch Settings for each Style, with OTS link - manually select a suitable voice for every part of the accompaniment style, or let the keyboard do it automatically with OTS link |
| • | Music Finder - choose from a huge list of built-in titles, and the entire keyboard sets itself up with the appropriate style and a choice of four registrations |
| • | Auto Harmony - adds chordal harmony based on a single note |
| • | 7.5" LCD colour display - allows high quality graphic displays of keyboard features, scores and lyrics |
| • | Intelligent registration memory - 8 buttons allow storage of a virtually unlimited number of registrations |
| • | Score display with Guide Mode - the keyboard will display a score from any standard MIDI song file. The Guide Mode clearly displays which note is to be played next, and waits for it to be played |
| • | Song/Style Creator - record perforrnances with the 16-track sequencer, adjust existing styles or create new ones |
| • | Microphone input and vocal harmony - transform your voice with incredible 2 or 3 additional parts |
| • | Multiple storage options - write data using the on-board Smart Media facility or export to external USB storage |
| • | USB MIDI Connection - MIDI connectivity is possible via USB or MIDI connectors |
| • | Soft-fall lid - the LCD display and controls on the reverse of the lid are protected by its cushioned action |
| • | Music rest with clips - the conventional way to support your manuscripts |
| • | 2 x headphone jacks and headphones hanger - for private practice. The hanger allows convenient storage |
| • | 3 foot pedals (traditional piano style) with half pedal effect - for soft, sostenuto and sustain |
| • | Video and Optical Out - display the contents of the LCD on a TV and transfer audio digitally |
| • | Supplied with matching stool |
---