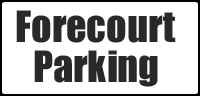 Opening Times
Mon - Sat
9.00am - 5.30pm


Sundays
Closed


2nd/ 3rd June
Closed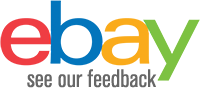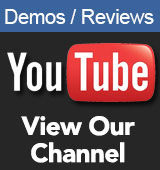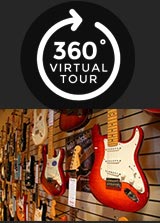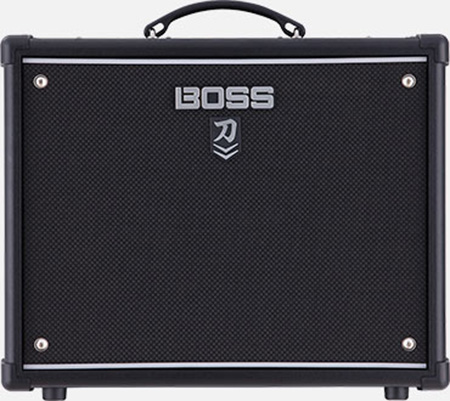 Boss Katana 50 MkII 1x12" Combo Guitar Amplifier
£239.00 RRP £249.00
1 In Stock
Free Mainland UK Delivery
Next working day on orders placed before 2pm
Boss Katana 50 MkII 1x12" Combo Guitar Amplifier
New MkII Features:
Tone Variation for each amp model (10 amp variants total)
5 Simultaneous Effects
Power Amp Input
New Stereo Link (100w Models only)
Updated Editor Software

New Amp Variations

The brand new and updated Katana 50 MkII picks up where its first generation model left off, building on the same core tones and features that have made the series such a worldwide success. If you loved the original Katana amps, you'll love Katana MkII even more. And if you're new to the party, get ready for sound, feel, and versatility that soars far beyond its price class. You now have dual voicing on each amp preset meaning you have doubled your tonal variety. This gives you two options of Acoustic, Clean, Crunch, Lead & Brown. The Katanas can handle whatever genre of music you can throw at them whether you are a Jazz, blues or metal player there are tonal options built-in to suit everyones needs.

Plenty of Effects

One downfall of the first line of Katana amps was the fact you could only run 3 effects at the same time meaning you couldn't run both a booster and a modulation effect or a delay and wah at the same time. Boss have taken this feedback from customers and implemented this idea to allow you to run 5 different effects at the same time! The newly designed dual pots allows you to dial in up-to 5 effects without the clutter of extra knobs or switches. Booster, Mod, FX, Delay, and Reverb sections also have 3 different variants to choose from as well as additional effect in the Tone Studio which can be loaded in and saved in your presets with ease.

External Hardware

The Katana 50 MkII is a fantastic sounding amp in its its own right and can deal with most situations you can throw at it, however you also now have the option to use the Katana as your own powered cabinet! If you have a separate preamp, multi-fx, or modeller the Katana has a power amp-in socket on the back which bypasses the Katanas preamp section and effects and taps straight into the built-in tube logic power section with full control over the power control. Linking it up with the Tone Studio also allows for further editing to suit your rig such as overall EQ control, high pass filer control and adjustable gain.

Save and Recall

One of the fantastic features which makes the Katana range so popular is the ability to save and recall all your favourite tones which you have created. Within the Katana 50 MkII model you have 2 banks of 2 presets which you can save and recall at any time either by the press of a button or a footswitch. This is then expanded via Tone studio where you can save multiple presets to recall and save into the amp as and when via your computer.

USB & Tone Studio

A big advantage of the Katana MkII's is the ability to USB straight into your computer which opens up your tonal possibilities. Linking direct to to the Boss tone studio software gives you full control over every parameter on the amp as well as even more which can be saved into your preset banks. The software also has a host of effects which you cant access on the amp, anything you could think of which isn't already loaded on the amp is available from this software. You also have the option to record directly to your computer via USB either using your own recording software such as Logic or pro tools or using the software provided with the amp. the USB out for recording also has built in speaker emulation to sound as if you had mic'd the amp up in a studio saving you both time and also giving you the bility to record with headphones on without disturbing the neighbours.
Boss Katana 50 MkII 1x12" Combo Guitar Amplifier Specification
Power Consumption: 47 W
Rated Power Output: 50 W
Nominal Input Level: INPUT: -10 dBu (1 M ohm)
AUX IN: -10 dBu (20 k ohms)
Speaker: 30 cm (12 inches) x 1

Controls

POWER switch
MASTER knob
POWER CONTROL switch (STANDBY, 0.5 W, 25 W, 50 W)
VARIATION button
AMP TYPE switch (ACOUSTIC, CLEAN, CRUNCH, LEAD, BROWN)
GAIN knob
VOLUME knob
BASS knob
MIDDLE knob
TREBLE knob
BOOSTER button
MOD button
FX button
DELAY button
REVERB button
TAP button
BOOSTER knob
MOD knob
FX knob
DELAY knob
REVERB knob
CH1 button
CH2 button
PANEL button

Indicators

VARIATION
BOOSTER
MOD
FX
DELAY
REVERB
TAP
CH1
CH2
PANEL

Connectors

INPUT jack: 1/4-inch phone type
POWER AMP IN jack: 1/4-inch phone type
REC OUT/PHONES jack: Stereo 1/4-inch phone type
EXP PEDAL/CTL CH1/CH2 jack: 1/4-inch TRS phone type
AUX IN jack: Stereo miniature phone type
USB port: USB B type
AC IN jack



Accessories

Owner's manual
Power cord

Options (sold separately)

Footswitch: BOSS FS-5L, BOSS FS-6, BOSS FS-7
Expression pedal: Roland EV-5, BOSS EV-30, BOSS FV-500L, BOSS FV-500H