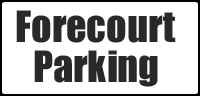 Opening Times
Mon - Sat
9.00am - 5.30pm


Sundays
Closed


31st Dec
9.00am - 4.00pm


1st Jan
Closed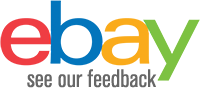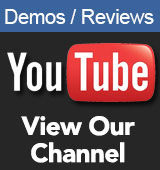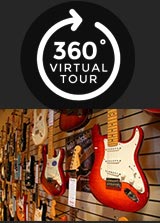 Blackstar Super Fly Bluetooth Portable Amplifier
£199.00 RRP £229.00
3 In Stock
Blackstar Super Fly Bluetooth Portable Amplifier
What Blackstar Have to say:
The battery powered SUPER FLY has separate microphone and instrument channels, plus Bluetooth connectivity, to deliver your performance with power and clarity in any location. Up to four simultaneous inputs give you excellent flexibility when playing and the two 3" full range speakers deliver 12 Watts of stereo sound. When you need more power simply add on a SUPER FLY ACT powered extension cabinet to create a powerful 24 Watt stereo set-up. Whether you Fly Solo or play in a duo, SUPER FLY delivers your performance.
Dual Inputs - Perfect for Busking
The Blackstar Super fly is the ultimate in busking amplifiers, With dual inputs one for guitar and one for microphone. The guitar input also is switchable between an acoustic and an electric pre-amp and switchable channels on the electric setting for crystal clear cleans or overdriven bite. The Mic input also set to line level so can be used for a vast amount of instruments such as portable keyboards piano.
Portable power
The Superfly is run off AA batteries straight out of the box meaning you can take this amp with you wherever you go. You no longer need to worry about where you are going to plug in or if you will have access to mains power. Blackstar also sell an optional re-chargable extra power pack meaning you no longer have to worry about battery life. The rechargeable pack provides you with up to 9 hours of consistent play time before you need to charge again.
Backing Tracks & Audio
Playing along to your favourite backing tracks/songs is no problem with the Super fly. You have the option of a 3.5mm jack audio input which can be used to plug your phone/mp3 player or computer into to play audio back. As well as this you also have Bluetooth connectivity meaning you can also stream audio from any bluetooth compatible device such as your smart phone or computer. this has a good range in open spaces meaning you can leave you phone out of sight whilst jamming along to your favourite tracks.
Blackstar Super Fly Bluetooth Portable Amplifier Specification
Power Output 12 WATTS
Speaker Configuration: 2x 3"
Wireless connectivity: Bluetooth
Powering Options: Battery or Mains Power
Channels: Two Multi-Instrument Channels
Channel 1: Microphone or Line in
Channel 2: Acoustic Guitar / Electric Guitar (With Overdrive)
Effects: Studio Quality Reverb (Separate Level controls for each channel)
Tilt Back Stand Built-In
4x Simultaneous Inputs
Stereo Playback