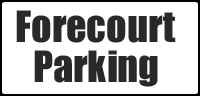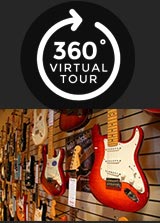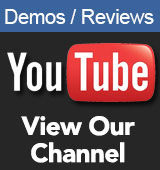 Opening Times
Mon/ Fri/ Sat
9.00am - 5.30pm


Tue/ Wed/ Thur
9.00am - 8.00pm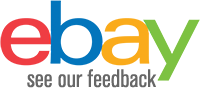 Contact Us
Sales

01772 722468

Email:

sales@achamilton.co.uk
Current Model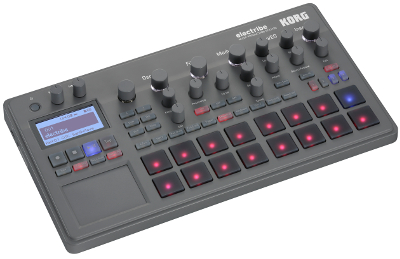 Korg Electribe 2 Music Production Station EMX2
This instrument is discontinued
Re-imagined and re-designed the Korg Electribe EMX2 brings modern music genres to the forefront, making it easier and faster to create live modern dance patterns/music with a versatile 16 step sequencer and a range of Korg quality synth and drum sounds derived from the popular KingKORG, kaossilator, kaoss pad, and tactile products.
Advanced Step Sequencing
On the front panel are 16 backlit pads which have multiple uses. The pads can be used as a keyboard for triggering sounds or can be used as an evolved step sequencer. Anyone of the available 16 parts can be recorded and played in real-time using the pads as a keyboard or can be used as a step sequencer for entering the rhythmic value and pitch one note at a time. With the new tech the Electribe sequencer has inherited features from the volca series with the new "step Jump" - allowing users to create alternate forms as they are performed and the "Last Step" feature which can vary the length of each part. Both drums and synth parts can be played.
Versatile Beats
The XY touch pad of the Electribe allows users to create beats and play notes Kaossilator style making it very easy to create patterns. Of course the 16 pads can be used for input as well. Pads are velocity sensitive as well but this can be turned off for those who prefer classic style triggering.
Modern Sounds
The internal sound source offers 409 oscillator waveforms including analogue modelling and PCM. The analog modeling synth engine provides a broad variety ranging from simple basic waveforms to complex combinations such as dual, unison, sync, ring modulation, and cross modulation. The PCM sound engine provides mainly rhythm sounds, but also covers multisamples for keyboard. (collaborations with Sample Magic, Loopmasters, Prime Loops are included).
Filter Rich
The filters at the heart of the sound-shaping capabilities are inherited directly from the KingKORG, and they use filter algorithms that simulate standard synthesizers so that you can get "the sound" which was used in famous songs, just by selecting the appropriate filter type. Users can also apply filters to drums to create rhythm tracks that are rich in tonal variation.
Effects
The new electribe provides effects such as compression and overdrive for each part, giving you uncompromising control over the nuances of individual sounds that differ subtly between genres. The groove function can be specified for each part, letting you apply a groove to your phrase simply by selecting a template.
The master effects can be controlled from the touch pad just like on the kaoss pad, and they include not only spatial- type effects that shape the overall acoustics but they also include effects that apply aggressively musical transformations such as the "Vinyl Break" effect inherited from the Kaoss pad series, and the newly developed "Seq Reverse" and "Odd Stepper" that change the playback order of the sequencer. These are also extremely effective for live performance. Insert effects can be assigned for individual parts, opening up even more complex sound-design possibilities.
Get Connected
In addition to MIDI IN/OUT, "Sync IN/OUT" is also provided, allowing synchronized performances with the volca series, monotribe, or MS-20 mini. The unit can run on six AA batteries, so you can easily take it along with you and perform anywhere, providing on-the-go inspiration your musical ideas.
Ableton Live Compatibility
KORG has collaborated with Ableton to offer a new music production workflow that combines the best of hardware and software. The electribe can internally save and export patterns in Ableton Live format. Individual patterns and parts are saved as scenes and clips in an Ableton Live Set. Use Live's powerful Session and Arrangement workflows to edit and and refine your ideas, perform or record new parts, arrange your ideas, and mix your song. The KORG electribe includes Live Lite.
The new electribe, now covers even more genres of music
An evolved step sequencer
Intuitive beat making with the Trigger pads and Touch pad
A synth engine that allows the fastest sound production
Even deeper creative potential: Effects and Groove templates
New functions for live performance: Master effects, Pattern sets, Sync in/out
Interoperation with Ableton Live and bundled with Live Lite