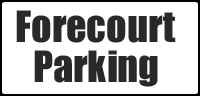 Opening Times
Mon - Sat
9.00am - 5.30pm


Sundays
Closed


2nd/ 3rd June
Closed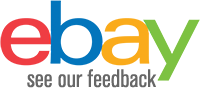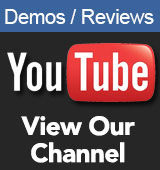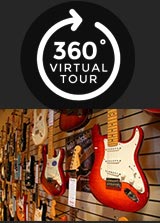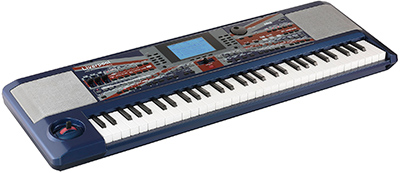 Korg Liverpool
£199.00 RRP £549
Out of Stock
Available to Order Estimated delivery Call 01772 722468
Free Mainland UK Delivery
Next working day on orders placed before 2pm
Korg Liverpool keyboard immerses you in the world of the famous 60s songs of Lennon and McCartney that we all know and love. 100 Famous songs come built in ready for you to play along to but on top of this, Korg have added the styles for songs into the keyboard for you to play the famous songs in your own way. this keyboard is very addictive and will have you singing along and enjoying your music the instant you turn it on! Anyone who wants to play the regular styles and sounds found on a keyboard need not worry, a whole range of high quality sounds and styles are built-in for you to explore and play all genres of music.
Korg Liverpool - 100 Songs
Sing or play along, the 100 famous songs from Lennon and McCartney have been recreated in superb detail using the high quality built-in sounds. The 60s Liverpool music scene was huge and the Korg Liverpool will take you straight back to the era to enjoy the great music of the time. Songs such as Day Tripper, Lady Madonna, All You Need Is Love, Let It Be, Ticket To Ride and more will have you involved and from the instant you turn the keyboard on. Of course with the built in SD slot it is possible to play your own MIDI files/ songs so you are not strictly limited to that genre.
Want to record your own performances? No problem, Korg Liverpool has a built in 16 track sequencer for you to record and get creative with your music.
Liverpool Styles
The keyboard holds the styles for all the built in songs so you can play the music in your own way with chords and give it your own structure. The styles are specially made to match the songs and sound amazing. On top of this are the regular styles for all genres of music. No matter what sort of music you love you will have it all in the Korg Liverpool.
High Quality Sounds
Korg are renowned for their high quality and pro sounds. Korg Liverpool keyboard follows suit with a whole range of sounds from pianos, and synths to orchestral sounds and world sounds. everything you need can be found built-in and all at very high quality perfect for performing at home or even on the stage.
Compact And Portable
Lightweight at only 4.2Kg and making use of a quality mini-key keyboard, you can practically take the Korg Liverpool keyboard anywhere. There are in-built stereo speakers and you can also connect to external amplification for boosting your sound and performing on stage.
SD Card Slot
Expand your styles and store your music using popular SD cards. The rear card slot allow you to add even more into your instrument such as styles from the Korg downloads section making it future proof.
Keyboard: 61 note minify with velocity
Tone Generator: HI (Hyper Integrated) Synthesis System
Keyboard Parts: Upper 1/2/3/Lower
Polyphony: 62 notes
Programs: 662 Preset program sounds, 33 drum kits, 128 user slots + 64 drum kits
Styles: 240 Styles in SSD, all styles programmable apart from Liverpool styles
Style Control: Intro 1/2, Variation 1-4, Ending 1/2, Fill 1/2, Count In/ Break
Performance Memory: 160 slots
Display: Backlit LCD
Controllers: Joystick, Dial, Assignable Slider, Song balance slider, Acc/Seq balance slider
Sequencer: 16 track multi-track sequencer (SMF format)
Connectors: Damper Pedal, Assignable pedal, Audio Out (L/Mono, R), Headphones (mini stereo Jack), Audi Input - Mini Stereo Jack, MIDI In/Out, SD Card Slot
Main Amplifier: 2x 5w
Power Supply: DC 12v
Dimensions: 873 x 277 x 91 mm / 34.37" x 10.91" x 3.58" inches (without music stand)
Weight: 4.2Kg