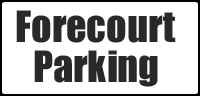 Opening Times
Mon - Sat
9.00am - 5.30pm


Sundays
Closed


2nd/ 3rd June
Closed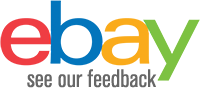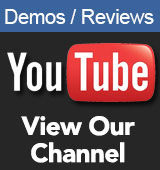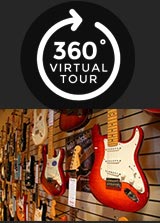 Korg KROME 61 Platinum Music Workstation
The KROME is now available in a limited-edition platinum-colour model that exudes refinement.
The KROME, KORG's premium standard in music workstations, is now available in a new eagerly-awaited colour. With superb sound that overturns expectations for its class and a stylish new platinum colour, this model is the perfect way for you to stand out in your music production or on stage. A limited number of KROME Platinum units will be sold.
The Korg KROME is a workstation which out specs its closest competitors and has adapted technology from the world class KRONOS workstation creating one of the most versatile and professional sounding mid-range workstations in its class. Equipped with 61 touch sensitive keys and a large colour touch screen interface - the KROME 61 offers a superior musical experience with versatile sound editing and recording possibilities right at your fingertips.
KRONOS Based Sounds
The first piano in the Korg KROME sound engine is the German D Grand which uses un-looped samples for each and every key. The long sample set makes the piano highly detailed and incredibly real with damper resonance as part of the sound creating the nuance you get from only the highest specification instruments.
Electric pianos have a new shine to them and have been specially developed for the Korg KROME system. 8 velocity levels per key make the most authentic and tone biting pianos you could ever want. Even the drum kits inside the KROME use a system direct from the KRONOS. 8 Drum layers per drum kit make the tonal changes of the real drums come to life. The Jazz Ambience kit uses ambient mic sampling and makes it possible to mix between direct mic and ambient mic samples for incredible acoustic realism and ambience.

Incredibly Powerful Effects System
High quality sounds are great but high quality sounds with quality effects make the difference between something normal and something extraordinary. The Korg KROME has the ability to layer multiple effects together or supply different effects to different parts of the performance/ Combi.
For example the KLROME has 5x Insert effects - These effects can be applied interdependently to any one of the 16 parts playing ont he instrument or they can be layered together to have multiple effects on one or more tracks. The insert effects are then passed through to the master effects such as reverb and chorus, offering that finess of your sound. Finally the master effects are passed through the last Total Effect which can be used to create that mastered tone. Compression, EQ and more can be applied here to control the sound as a whole.
There are in fact 193 effects available in the Krome 61 and each effect can be modified to get the exact sound you are after. If the KROME does not have the effect you want then it must not exist!

Colour Touch Screen Interface
Interacting with your instrument is an essential part of getting the most from it. With such a huge array of features and controls Korg made use of a large colour touch screen LCD display. All your required settings, parameters, sounds, sequencer data and more is all easily accessible via the touch panel. Simply touch the section you need to access and all the associated menus and controls are presented on the display clearly.
A number of shortcut parameters are usually displayed so in the sound pages it is easy to modify common sound controllers such as cutoff, resonance, release, EQ and more. No more messing around using cursors to navigate through multiple menus - the Korg KROME has instant access at the touch of your fingertips.
Drum Track and Arpeggiators
The Korg KROME has dual polyphonic arpeggiators and a dedicated drum track. Both arpeggiators can run basic note patterns and also have riffs covering different genres and instruments such as bass, synth licks, drums and more. Multiple parts can be triggered and can be played with the drum track which has hundreds of preset drum patterns which use the hi-quality Korg drum kits. Drum track can be used with combis and single voices to add that extra sparkle to your playing.

Realtime Controller Knobs - Enhanced Live Performance
Located on the left side of the KROME panel are 4 controller dials which have preset operations as well as assignable operations. Instant access to tweak and modify your sounds is so important for live use and the controller knobs have many functions they can be assigned to, to take full control of your performance.
Whilst using the powerful arpeggiator system you can adjust the feel of the patterns with the Step, Swing, Gate and velocity controls in the controller knobs. Tweak away with the dials and create fresh patterns and ideas for your music.

Connect To Your Computer and DAW
Creating your musical masterpiece has never been easier - by connecting a single USB cable to the KROME 61 and your computer you can make use of the free Korg KROME editor and also control everything from within your favourite DAW. USB allows MIDI data transfer between the instrument and computer and makes the computer an incredibly powerful multi-tracking recording system (software required).
The Free KROME Editor software allows you to modify sounds right down to oscillator level and modify filters etc. You can also take control of combinations and sound layering all from the computer screen making opertaion incredibly easy and versatile.
Powerful Sequencer
The KROME workstation has a versatile 16 track sequencer to capture your ideas and song creations. If you feel inspired while using a combination or voice, simply pressing record will record your playing with all the current settings straight into the sequencer. Korg have also added a great and renowned feature to the KROME workstation, it has the benefit of a piano roll editor. Individual notes can be adjusted with ease and accuracy using a stylus or your finger on the large colour touch screen interface.

Store Data with SD Card Storage
Korg KROME is fitted with SD card storage to keep all your files and settings safe. Connect the USB to the computer and the KROME can be used as a MIDI controller and can be controlled with the free Korg KROME editing software available for download from the Korg website. Full access to parameters and features are done with ease. The plug-in editor can be used within any of you existing DAW software for an amazing studio experience.
Making sure you can back up all your settings is essential. The built in SD Card slot allows you to backup all your files and setting with ease.
KORG KROME 61 Platinum Limited Edition Workstation - Official Specifications
61 Note Semi-Weighted Natural Touch keyboard
120 note polyphony
640 Programs and 288 Combination sounds
KRONOS derived un-looped piano sounds and drum kits
Easy view 7inch colour touch screen display
Drum Track with 637 preset patterns
Dual Polyphonic Arpeggiators
Versatile Effects System with 5 Inserts, 2 Master, and 1 Total FX, plus per track/timbre EQ
Aluminium panel exudes quality
Connectors: Audio Out L/R, Headphones Out, 3x Control pedal inputs, MIDI In/Out, USB (Type B), SD Card Slot ( max. 32 GB/ SDHC Memory Card)
Dimensions: 40.43 x 12.32 x 3.5 inches / 1,027 x 313 x 89 mm
Weight: 15.87 lbs. / 7.2 kg