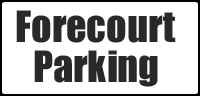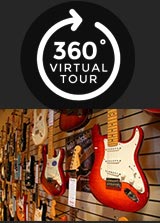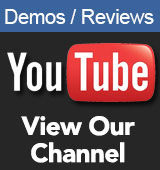 Opening Times
Mon/ Fri/ Sat
9.00am - 5.30pm


Tue/ Wed/ Thur
9.00am - 8.00pm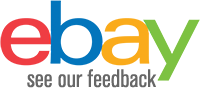 Contact Us
Sales

01772 722468

Email:

sales@achamilton.co.uk
Korg PA3X-76 Pro Pre-Owned
This instrument is discontinued
Korg PA3X 76 Pre-Owned
The appearance of the Korg PA3x is smart. The buttons are laid out in neat functional rows. The sliders are exactly right, easy to manipulate with a long draw for precise control. The screen stays the same size as previous models although is quicker to react.. The right hand cheek of the keyboard is millimetres in width, the left hand side accommodates the joystick and is just right. There is no space wasted but everything has a button and its laid out very well.
This is going to be a working keyboard for many musicians so build quality is important. The Korg PA3x is extremely solid, it has a metal case that doesn`t flex and you feel confident that its well up to the job for a gigging musician. Its physical dimensions are really comfortable for carrying and manipulating.
Comparisons to the Tyros4 are difficult because it feels that the Korg PA3x has been developed for its own sake rather than to compete and I think this is good. Although Korg sell far fewer keyboards than Yamaha in this country, abroad and particularly the Mediterranean it`s a completely different story.
The voicing of the PA3x is a combination of tried and tested voices with brand new super responsive voices. The strings are world beaters and the Pianos are much improved . It was difficult to judge if the voices were better than Tyros because it was a noisy room the 2 were not side by side.
The styles have been improved over the PA2X models and because Korg work in such a different way to Yamaha they feel completely different, they have more of a live feel. You`ll find yourself liking Yamaha`s styles or Korg`s styles.
Ease of use on keyboards is very important, if its easy youll use it if its not you wont. It`s the old video recorder scenario. Yamahas Music finder is massively better than Korg. One touch settings are personal taste. The Korg has a huge array of pre programmed registrations. I could spend all day doing comparisons and I think the simple point is that Korg have listened, caught up, but again they`ve done it their own way.
The PA3x records in MP3 format or midi format, it has the TC helicon voice processor, it can load and create sample data with plenty of on-board memory, these new features are easy to use and included in the price.
The feature that did it for me above everything else is so simple and so useful it make`s me want to buy the Korg. Its a looper , it has its own buttons . Its like the ethereal rhythms on the Yamaha, cats eyes in the middle of the road, ground breaking but simple. I play guitar and piano to a medium standard and I love boogie and blues. I can sit for hours playing 12 bar blues on either and here I can practice both.
Top end keyboards are all brilliant and developments become harder and harder to make. Quality ease of use and new technologies all play their part. So when we get to look at a new product were just a little sceptical of how much better it can be. The Korg PA3x updates it`s predecessor in every way, it gives retailers something to shout about. We can say to all of our customers ` You have to try the New Korg PA3x it`s fantastic`.
KORG Pa3X 76 Professional Arranger Workstation Specifications

Keyboard:
61-key with velocity and aftertouch
76 semi-weighted keys with velocity and aftertouch

System
OPOS (Objective Portable Operating System)
RX (Real eXperience)
DNC (Defined Nuance Control)
Natural Ambience Drums Sound Technology
Multitasking, Load while play feature
Upgradable Operating System
Self-Refresh Battery for PCM data

Tone Generator
KORG EDS (Enhanced Definition Synthesis) sound generator:
120 Voices, 120 Oscillators
Filters with Resonance
Three band EQ for each track

Effects
Up to 8 Stereo Digital Multi-Effects block system
140 Effects types plus VOCODER
Final Mastering Effects by WAVES
(MaxxEQ, MaxxBass, MaxxTreble, MaxxStereo, MaxxVolume)

New Voice Processor Technology by TC-Helicon with 7 Effects:
Four-part Harmonizer, Double, Mod, Reverb, Delay, Filter, HardTune, Pitch Correction plus Compressor, EQ, Gate (Adaptive Mic Setting on the Mic input)
Sounds / Drumkits
More than 1100, including Stereo Piano and GM Level 1 & 2 compatible sounds; more than 90 Drum Kits

User area: 512 Sounds, 128 Drum Kits
Defined Nuance Control (DNC) Technology

Real Drum Ambience

Digital Drawbars: 9 Footages

Realtime controls: Assignable Sliders
Full editing of Sounds and Drum Kits

Sampling: Record, Edit, Time Slice, Compression Tool, Load/Import of Korg, Wav, AIFF and Akai files; Export of Wav and AIFF files

PCM RAM Memory: 128 MB standard (equivalent to 256 MB linear data), expandable up to 256 MB (equivalent to 512MB linear data) with the optional EXB-M256 memory expansion board

Styles
More than 400 preloaded Styles, freely reconfigurable
1200 available Style locations including the Favorite banks
Eight Style tracks, 4 Single Touch Settings, 4 Pads and one Style Performance per Style
Guitar Track 2 mode, Parallel and Fixed NTT
Compatible with old "i-Series" and Pa series Style format
Style Record with Step Record, Track and Event Edit functions
Style controls: 3 Intros, 4 Variations, 4 Fills, Break, 3 Endings, Synchro Start/Stop, Tap Tempo/Reset, Fade In/Out, Bass Inversion, Auto Fill, Manual Bass, Tempo Lock, Memory, Accompaniment/Real Time Track Balance Volume, Accompaniment Mute, Drum Mapping, Snare & Kick Designation, Single Touch
Chord Sequencer
Realtime Style Chord Sequencer Recorder
Performance / STS
512 Realtime Performance locations

STS: Memorize Realtime tracks and Voice Processor settings, up to 4 x 1200 Styles, up to 4 x SongBook entries
Realtime tracks
Four Keyboard tracks (Upper 1, 2, 3, Lower) with dedicated on/off and sound select buttons
Song Play
Patented XDS Crossfade Dual Sequencer Player (Supported formats: MID, MID+G, KAR, MP3 + lyrics, MP3+G)
2 Players with separate Select, Start/Stop, Home, Rewind and Fast Forward controls
X-Fader Balance control
Lyrics, Score, and Chord data can be displayed on screen,
or on external video monitor (with VIF4 option installed)
Markers
Jukebox function

Mp3 Player / Recorder
Double Mp3 Player and Mp3 Recorder
Two Mp3 files can be played simultaneously in Song Play Mode
Real Time Transpose (+6/-5 semitones)
Tempo change (30%)
Advanced Vocal Remover Record MP3 files including Styles, SMF, Real Time Tracks, Pads, Microphone and Effects
Audio Chord detection for Vocal Harmony
Sequencer
Quick Record (Backing Sequence)
Multitrack and Step Record functions - Full-featured sequencer
16 tracks; Up to 200,000 events
SMF native format
SongBook
Fully programmable music database, based on Styles, SMF, Karaoke, MP3 with automatic selection of Style Play and Song Play modes
User-definable custom lists
Filtering and Ordering options
Compatibility

"i-Series" models: Styles

Pa series: Style, Performance, Program/Sound, Song, SongBook, Pad
Multi Pad
4 Assignable Pads + Stop Button - Pad Record function
Help System
Hypertextual, Contextual, Multilingual
General Controls
Master Volume, Real Time-Acc/Seq Balance Volume, Ensemble, Octave Transpose, Master Transpose, Style Change, Quarter Tone and Arabic Scale memorized inside Performance/STS - Realtime controllers: Joystick (pitch + modulation), Ribbon Control, 8 Assignable Sliders, MP3 Volume, Mic Volume, Mic Harmony/Double Vol., Mic Reverb/Delay Vol., 3 Assignable Switches, Tempo +/-, Dial, Up/+, Down/- - Search Function
Control Inputs
Damper Pedal (support half-pedaling with optional DS-1H pedal), Assignable Pedal/Switch, EC-5 (Programmable Multi-Switches)
Analog Outputs
Unbalanced/Balanced Jack Left/Mono, Right/Mono, Out 1, Out 2,
Headphones (in the front panel)
Digital Outputs
S/P DIF (48 kHz - coaxial), mirroring the Main Stereo Outputs
Line Inputs
2 Unbalanced/Balanced Jack Left/Mono, Right/Mono
Microphone Input
Combo XLR balanced with Gain control (15 to 50 dB) and switchable Phantom Power
MIDI
In, Out, Thru; standard Midi connectors
USB to Midi using the USB Device port
Individual track assignment
8 user definable MIDI Setups
USB
2 USB Host Front/Rear (2.0 Hi Speed) and 1 USB Device Rear (1.1 Full Speed) connections
Hard Disk / Mass Storage
Standard 4 GB memory USB
Optional 2.5" SATA Hard Disk Driver (61-key)
Standard internal 2.5" SATA Hard Disk Drive (76-key)
DVD-CD Player / Floppy Disk
Optional using standard USB DVD/CD/FD Drives connected via USB Host ports
Display
Pa3X 61: Resolution: 320 x 240 pixels - TFT Color TouchView Graphic Touch Screen;
Pa3X 76: Motorized Tilt Display - Resolution: 320 x 240 pixels - TFT Color TouchView Graphic Touch Screen
Clock
Internal System Clock
Consumption
30 Watt - 50 Watt when connected with Amplification Bar (PaAS)
Dimensions (W x D x H)
980 x 366 x 145 mm / 38.58 x 14.41 x 5.71 inch without music stand (61);
1192 x 366 x 145 mm / 49.93 x 14.41 x 5.71 inch without music stand and with the display fully lowered (76)
Weight
14.7 kg / 32.4 lbs (61); 17.5 kg / 38.58lbs (76)
Accessories
Manual, AC Power Cable, Music Stand, CD-ROM
Options
PaAS Amplification System
EXB-M256 - 256 MB RAM Expansion Board
VIF4 - Video Interface Board
EXP-2 - Expression/Volume Pedal
XVP-10 - Professional Expression/Volume Pedal
EC5 - Assignable Multi-Switch Controller
DS-1H - Damper Pedal
PS-1 - Switch Pedal
Hard Disk Kit Installation Kit (61 only)
* Helicon is a registered trademark of TC-Helicon Vocal Technologies Ltd.
* MaxxAudio, MaxxEQ, MaxxBass, MaxxTreble, MaxxStereo, MaxxVolume are trademarks of Waves Audio Ltd.
* Specifications and appearance are subject to change without notice for improvement.


Pa AS - Pa Amplification System for Pa3X (76 and 61 keys)

System
3 Channel Amplification System

Power
2x20 Watt (Middle/High Frequency) + 1x40 Watt (Sub Woofer)

Speakers
5 Speakers: 2 Middle range (80 mm) + 2 Tweeters + Dual Coil Subwoofer (130 mm).

Cabinet
Aluminum case with Bass Reflex System

Connectivity
Extremely Simple Connection. Power and the audio signal from the Pa3X are via a special connector that is automatically attached to the keyboard. No Cable, No Power supply needs to be attached to the Pa3X

Dimensions (W x D x H)
992 x 173 x 137 mm / 39.06 x 6.81x 5.39 inch
Weight
5.7 kg / 12.57 lbs

* Appearance and specifications of these products are subject to change without notice.
As an owner of the PA3x and also a member of staff I can see that it is easy to underestimate the benefits of the PA3x versus the lower priced models such as the PA3x LE and the PA900 , remember there is always a significant benefit to going for the top of the range or flagship model , sometimes these benefits are not always obvious, its easy to see the physical differences when it comes to physical sliders (76), sturdy metallic case and motorised tilted screen, but more than that the difference is in the sound, and put simply the same sounds with the same names just sound better, yes the lower priced models do sound similar but there is a fundamental difference in quality, in guitar terms you could liken it to a fender Mexican versus a USA fender , its a bigger fuller tone and thats what you pay for at the end of the day - quality !