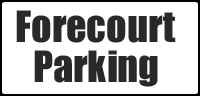 Opening Times
Mon - Sat
9.00am - 5.30pm


Sundays
Closed


2nd/ 3rd June
Closed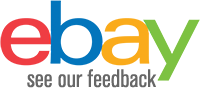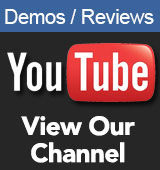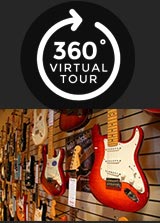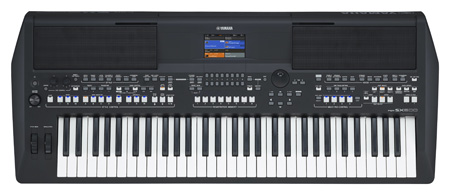 Yamaha PSR-SX600 Keyboard
£629.00 RRP £841
7 In Stock
Free Mainland UK Delivery
Next working day on orders placed before 2pm
Pay Monthly
Pay up to 50% deposit - adjustable at checkout.
Example deposit of £62.91...
12 Months 13.9% APR - £50.58 P/M
24 Months 13.9% APR - £26.93 P/M
36 Months 9.9% APR - £18.12 P/M
48 Months 9.9% APR - £14.21 P/M
Click HERE for finance FAQ.

Used Model Available

We have Yamaha PSR-SX600 Keyboard available as a pre-owned unit. Call us for details on condition and spec. Click to view list.
Yamaha PSR-SX600 - A huge new set of high quality sounds and styles for this amazing mid-range Keyboard
The Yamaha PSR-SX600 is the upgrade to the Yamaha PSRS670 keyboard - a new operating system with much improved sounds and styles, many of the styles are derived from the top of the range Genos, and a mic input. The mic input allows you to record the keyboard and yourself singing (or playing guitar ) to a high quality USB audio recorder. - Check out the comparison on the video.
The incredible new Yamaha PSR-SX600 offers up a huge pallet of sounds, styles and features in a compact and lightweight keyboard. A full colour screen enhances operation and access to all the new features which as well as new sounds and styles includes new smart chord features, mic input with effects, USB audio recording and more.
Yamaha PSR-SX600 Main Features
Full colour high-res display
850 Voices and 415 styles
100Mb expansion memory
Unison & Accent feature to let style follow your performance
Playlist feature allows fast and easy access to your registration settings
Microphone input with effects
Trigger audio files direct from USB with Multipad Audio Link
Smart Chord features plays enhanced chords with just 1 finger
Full Colour LCD Display - Easy To View and Use
The screen has an increased resolution with full colour which makes operating and navigating the keyboard far easier than the previous s670 model.
Enhanced Sound Quality
Inside the PSR-SX600 is a completely overhauled sound processor. Using new Digital to Analogue Convertors (DAC) the sounds and styles are processed and converted to the sound we hear at a much higher quality resolution and bit rate. This means better quality sound throughout the entire instrument.
Voices
With 850 preset sounds to choose from out of the box, the Yamaha PSR-SX600 is fully loaded for virtually any genre of music. It however also contains Super Articulation sounds which offer a higher quality of tone and respond to dynamic touch by reproducing nuances that the real instruments produce.
Plug-in a Mic, Sing-Along and Record
You can now plug a microphone in to the rear panel of the SX600, add effects such as reverb and then sing and perform your music whilst recording it straight to high quality audio on USB or even external device using the Rec'n'Share app for example.
Real-Time Control
2 Controller knobs on the front panel allow instant manipulation of sounds, styles and effects by simply turning the knob. They have many capabilities that can be assigned to them, for example you can control DSP effects such as reverb levels, adjust volumes, filters, style parts and more. The instant access and simplicity means far more control over your musical performances without the need to churn through menus.
Expandable Sounds and Styles
The PSR-SX600 comes with a large collection of high quality sounds, however some people require more specific styles or collections and the SX600 can accommodate that with its expandable memory. Additional packs can be installed with sounds and styles for almost any musical style. You can even import your own samples if you wish to and everything is all controlled using the Yamaha expansion manager.
Yamaha PSR-SX600 Specifications
Body
Color
Black
Dimensions
Width
1004 mm
Height
134 mm
Depth
410 mm
Weight
Weight
8.1 kg
Keyboard
Number of Keys
61
Type
Organ, Initial Touch
Touch Response
Normal, Soft 1, Soft 2, Hard 1, Hard 2
Other Controllers
Joystick
-
Control Knobs
2 (assignable)
Pitch Bend
Yes
Modulation
Yes
Display
Type
TFT Color WQVGA LCD
Size
480 x 272 dots (4.3 inch)
Touch Screen
-
Color
Color
Language
English, German, French, Spanish, Italian, Japanese
Panel
Language
English
Tone Generation
Tone Generating Technology
AWM Stereo Sampling
Polyphony
Number of Polyphony (Max.)
128
Preset
Number of Voices
850 Voices + 43 Drum/SFX Kits + 480 XG Voices
Featured Voices
73 S.Articulation!, 27 MegaVoice, 27 Sweet!, 64 Cool!, 71 Live!
Compatibility
XG
Yes (for Song playback)
GS
Yes (for Song playback)
GM
Yes
GM2
Yes
Expandability
Expansion Voice
Yes (approx. 100MB max.)
Editing
Voice Set
Part
Right 1, Right 2, Left
Types
Reverb
52 Preset + 30 User
Chorus
106 Preset + 30 User
DSP
295 Preset + 30 User
Insertion Effect
-
Master Compressor
5 Preset + 30 User
Master EQ
5 Preset + 30 User
Part EQ
27 Parts
Others
Mic effects: Noise Gate x 1, Compressor x 1, 3 Band EQ
Arpeggio
Yes
Vocal Harmony
Number of Presets
-
Number of User Settings
-
Preset
Number of Preset Styles
415
Featured Styles
372 Pro Styles, 32 Session Styles, 10 DJ Styles, 1 Free Play
Fingering
Single Finger, Fingered, Fingered On Bass, Multi Finger, AI Fingered, Full Keyboard, AI Full Keyboard, Smart Chord
Style Control
INTRO x 3, MAIN VARIATION x 4, FILL x 4, BREAK, ENDING x 3
Other Features
One Touch Setting (OTS)
4 for each Style
Chord Looper
-
Style Section Reset
Yes
Unison & Accent
Yes
Expandability
Expansion Style
Yes (Internal Memory)
Expansion Audio Style
-
Compatibility
Style File Format (SFF), Style File Format GE (SFF GE)
Preset
Number of Preset Songs
3 Sample Songs
Recording
Number of Songs
-
Number of Tracks
16
Data Capacity
Approx. 1 MB/Song
Recording Function
Quick Recording, Multi Track Recording
Compatible Data Format
Playback
SMF (Format 0 & 1), XF
Recording
SMF (Format 0)
Preset
Number of Multi Pad Banks
188 Banks x 4 Pads
Audio
Audio Link
Yes
Registration
Number of Buttons
8
Control
Registration Sequence, Freeze
Playlist
Number of Records
500 (max.) Records per Playlist file
Lesson/Guide
Lesson/Guide
Follow Lights, Any Key, Karao-Key, Your Tempo
Search
Registration Bank
Demo/Help
Demonstration
Yes
Overall Controls
Metronome
Yes
Tempo Range
5 - 500, Tap Tempo
Transpose
-12 - 0 - +12
Tuning
414.8 - 440.0 - 466.8 Hz
Octave Button
Yes
Scale Type
9 types
Sub Scale Setting
-
Bluetooth
-
Miscellaneous
Direct Access
Yes
Text Display Function
Yes
Wallpaper Customization
-
Display Out
-
Voices
Harmony/Echo
Yes (with Arpeggio)
Panel Sustain
Yes
Mono/Poly
Yes
Voice Information
Yes
Styles
Style Creator
Yes
OTS Information
Yes
Songs
Score Display Function
Yes
Lyrics Display Function
Yes
Song Creator
Yes
Multi Pads
Multi Pad Creator
Yes
Audio Recorder/Player
Recording Time (max.)
80 minutes/Song
Recording
*only on USB .wav (WAV format: 44.1 kHz sample rate, 16 bit resolution, stereo)
Playback
*only on USB .wav (WAV format: 44.1 kHz sample rate, 16 bit resolution, stereo)
Lyrics Display Function
-
Time Stretch
Yes
Pitch Shift
Yes
Vocal Cancel
Yes
Storage
Internal Memory
Yes (approx. 20 MB max.)
External Drives
USB flash drive
Connectivity
Headphones
Yes
FOOT PEDAL
1 (Sustain), 2 (Unison), Function Assignable
Microphone
Microphone x 1
MIDI
-
AUX IN
Stereo mini jack
LINE OUT
MAIN OUTPUT(L/L+R, R)
USB TO DEVICE
Yes
USB TO HOST
Yes
Amplifiers
15 W x 2
Speakers
12 cm x 2
Power Supply
PA-300C or an equivalent recommended by Yamaha
Power Consumption
17 W
Auto Power Off Function
Yes
Included Accessories
Owner's Manual, Online Member Product Registration, Music Rest, AC Adaptor (may not be include depending on your area. Check with your Yamaha dealer.)
Yamaha PSR-SX600 Sound comparison and demonstration