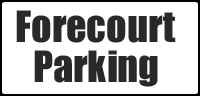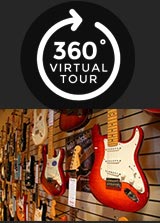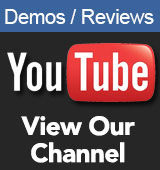 Opening Times
Mon/ Fri/ Sat
9.00am - 5.30pm


Tue/ Wed/ Thur
9.00am - 8.00pm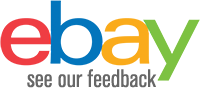 Contact Us
Sales

01772 722468

Email:

sales@achamilton.co.uk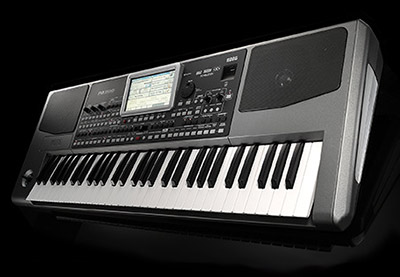 Korg PA900 Keyboard Secondhand
This instrument is discontinued
Korg Pa900 has been superseded by the Korg PA1000 and is only available as a used instrument
Introducing the all new high-performance Arranger Keyboard from the the renowned Korg PA series, the new Korg PA900 offers a superb array of sounds and styles never seen before on a keyboard of its level!

Korg PA900 :- Overview
Featuring Defined Nuance Control (D.N.C.) technology for extra realism (similar to Yamaha Tyros Super Articulation), the Korg PA900 delivers an astonishing fresh palate of sounds to impress any listener, as well as a huge comprehensive array of styles from genres across the globe. Excellent functionality and usability via an intuitive touch screen, combined with the rich, powerful sound we have come to expect from Korg, and the PA900 Arranger Keyboard will satisfy even the most demanding player.
Google
Korg PA900 :- Expanded memory for extra functionality
Using double the amount of PCM memory (192MB) of its little brother, the uber-popular Korg PA600, the PA900 has expanded its style library to 400 and save location facility to 1200, sure to cover almost every genre of music you can think of, and the high definition speakers built into the cabinet authentically reproduce every subtlety and nuance of the sound. Packed on top of that, the PA900 also incorporates features like the TC Helicon Vocal Harmonizer, Dual Crossfade Sequencer and Video output for lyric display and MP3 player & recorder for extra options to enhance your performance. All of this and more in a high‐quality arranger keyboard built for the road with aluminium side-panels and an eyecatching silver finish
Korg PA900 :- More features than ever
Offering up more powerful features than ever seen before at this level, the Korg PA900 Professional Arranger Keyboard sets a new standard for arranger workstations.
The Korg PA900 Keyboard Features:
Enhanced RX (Real eXperience) sound engine offers improved realism and expressiveness
Massive internal ROM; can accommodate up to 192 MB of user PCM data; provides a powerful wave memory, delivering incredible sound quality
Three assignable switches and a four-way joystick ensure total control for the sound articulation levels (DNC - Defined Nuance Control)
61 key semi-weighted keyboard action with velocity and aftertouch
Slim and compact lightweight design
Large TouchView™ 7" TFT display
Easy layout and intuitive graphical interface with new Search function for quickly locating musical resources
2-way speaker system provides powerful, clear sound
Improved Style and Performance selection; over 400 factory Styles, each with 4 variations and 4 Fill Ins + Break, plus 15 user banks for nearly-unlimited storage of your favorite customized or user-created Styles and settings
Enhanced Guitar Mode 2 for even more realistic guitar parts
Chord Sequencer function records any chord progression on-the-fly
4 Stereo Master Effects (125 FX Types) + 2 Global Effects (Limiter, EQ)
TC Helicon 3-voice Vocal Processor with 4 dedicated effects
Double MP3/MIDI file players with recording capability, X-Fader and Vocal Remover
Enhanced compatibility with lyrics in graphical format (+G) for MP3
Enhanced sound compatibility for GM and GS songs
Fully-programmable SongBook database based on Styles, SMF, Karaoke, MP3 with instant recall of any song setting. User-definable custom lists. Filtering and ordering options.
Multi-language extended character set. Lyrics can be showed in their original languages (except the Oriental and the Arabic Languages*).
New SoundFont import function
Mass Storage with Micro SD
Korg PA900 :- Sound quality at its very best
Based on Korg's sophisticated sound engine, the PA900 Arranger Keyboard delivers truly outstanding new sounds. The RX (Real eXperience) Technology and the DNC (Defined Nuance Control) system refine an already powerful sound engine, allowing the performer to accurately and expressively introduce the most subtle nuances and sound articulation. Assignable switches have been added to the joystick control, resulting in deeper control and rich expression.
Korg PA900 :- D.N.C. Technology
Thanks to DNC, you can reproduce subtle articulation sounds that are typical of most acoustic instruments, for example, the growl of a passionately-played saxophone, elements of the breath found in wind-Instruments such as trumpet, clarinet and harmonica, and the added characteristics that give added authenticity to the pizzicato and bowed sounds of a rich string section. Many demanding professional sampling sessions with some of the finest musicians in the music industry have resulted in more detailed natural sounds than ever before. More than 1,100 sounds, including a new stereo grand piano (with string resonance and damper realism) and new electric pianos from the acclaimed KORG SV-1 stage piano; new wind instruments, basses and stunning guitars; plus new digital drawbars with leakage and key on/off noises provide the perfect sound foundation for any harmonic and melodic need. More than 70 drum kits give life to any rhythmic texture and sound truly authentic due to the Drum Family Easy Editing feature, which gives total control over volume, pitch, EQ, and more. Up to 192 MB (PCM User memory) are available, so custom sounds can be added easily. The General MIDI (GM) sound bank has been improved for better compatibility with GM files. The Pa900 can also load/import Korg, WAV, AIFF, SoundFont and export in WAV or AIFF. Sounds can be fully edited, and can now use up to 24 oscillators for each note!
Korg PA900 :- Do it in Style
The Korg PA900 delivers over 400 Styles straight out of the box. Each one is a fully-realized musical environment dedicated to creating a particular musical style. With so many to choose from, the Pa900 can provide instant access to a vast and robust range of musical genres. Each Style features 4 Fill Ins + Break patterns, one for each variation. Using the new Auto Fill function they can be automatically recalled as you move between the four variations. Korgs international sound team have created many new Styles; and many revered and well-known Styles have been improved with new sounds and new mixing. The PA900 has 1,200 locations for you to save your new Styles and settings. Several new sophisticated parameters which ensure professional and realistic guitar tracks have been added with Guitar Mode 2, making the guitar tracks of every Style rich and authentic. A new function called Chord Sequencer records your chord progressions on-the-fly so you can immediately practice or play along with your own chord sequences.
Korg PA900 :- Premium Quality Effects
The use of premium effects can not only add polish and class to your overall sound; they can also make your music tracks sound more interesting! Korg is famous for its outstanding studio quality effects, and the PA900 includes the best of the Korg effects library. Up to 4 Stereo Digital Multi Effect processors can be used for each song. 125 effect types are available, running from the standard reverbs and delays through to the more unusual and vintage effects. In addition each track features EQ with Low, Mid and High controls. A custom track EQ can be memorized in the general preferences for the Song Play mode. This will help adapting the sound to personal taste for any MIDI file you play. Need a lighter Bass track? Save the right equalization, and the Bass will stay light with all the subsequent Songs. A limiter and a final 4 band parametric EQ has been added to the sound output of the Korg PA900. Everything can be processed by this powerful and musically refined EQ, easily adapting the sound to your musical taste or correcting a problematic live scenario.
Korg PA900 :- TC Helicon Voice Processor
Korg's long term cooperation with the world leader in vocal harmonies, TC Helicon, continues in the PA900. With new features and algorithms the TC Helicon Voice Processor ensures your vocals have the highest possible sound quality. Up to 3 realistic voices are available and can be controlled by the keyboard, or by MIDI events. Other 4 effect blocks are available, including Reverb, Delay, EQ and Dynamics. To ensure professional vocal performance, 2 knobs and 3 buttons controlling the most important vocal functions have been added to the top panel within easy reach.
There are some great Korg Tutorials here.Click Here A lot clearer that the manual.
Korg PA900 Specifications
Keyboard
61 keys semi-weighted Velocity sensitive and after touch are supported
System
Upgradable Operating System RX (Real eXperience) DNC (Defined Nuance Control) Multitasking, Load while play feature
Tone Generator
KORG EDS (Enhanced Definition Synthesis) sound generator: 128 Voices, 128 Oscillators Filters with Resonance Three band EQ for each track
Effects
Up to 4 Stereo Digital Multi-Effect block systems 125 Master Effect types + 2 Global Effects
Voice Processor Technology by TC Helicon with 4 Effects:
Three-part Harmonizer, Reverb, Delay, plus Compressor, and EQ
Sounds / Drumkits
More than 1100, including Stereo Piano and GM/GS improved sound compatibility; more than 70 Drum Kits User area: 512 Sounds, 128 Drum Kits Defined Nuance Control (DNC) Technology Digital Drawbars: 9 Footages Full Sounds/Drumkits editing capability User PCM RAM Memory: 192 MB
Full Sampling Editing
Compatibility: Load/Import of Korg, Wav, AIFF and SoundFont; Export of Wav and AIFF; Edit, Time Slice, Compression Tool.
Styles
More than 400 preloaded Styles, freely reconfigurable 1200 available Style locations including the Favorite banks Eight Style tracks, 4 Single Touch Settings, 4 Pads and one Style Setting per Style Guitar Track 2 mode, Parallel and Fixed NTT Style Record with Step Record, Track and Event Edit functions Style controls: 3 Intros, 4 Variations, 4 Fills, Break, 3 Endings, Synchro Start/Stop, Tap Tempo/Reset, Bass Inversion, Auto Fill, Manual Bass, Memory, Accompaniment Mute, Drum Mapping, Snare & Kick Designation, STS Mode
Chord Sequencer
Real-time Style Chord Sequencer Recorder
Performance / STS
320 Realtime Performance locations STS: Memorize Realtime tracks settings, up to 4 x 1200 Styles, up to 4 x SongBook entries,"My Setting" function
Song Play
Patented XDS Crossfade Dual Sequencer Player (Supported formats: MID, KAR, MP3 + lyrics, MP3+G) 2 Players with separate Select, Start/Stop, Home, Rewind and Fast Forward controls X-Fader Balance control Lyrics, Score, and Chord data can be displayed on screen, or on external video monitor Markers

Jukebox function
Mp3 Player / Recorder
Double Mp3 Player and Mp3 Recorder Real Time Transpose (+6/-5 semitones) Tempo change (30%) Vocal Remover Record MP3 files including Styles, SMF, Real Time Tracks, Pads, Microphone and Effects
Sequencer
Quick Record (Backing Sequence) Multitrack and Step Record functions - Full-featured sequencer 16 tracks; Up to 200,000 events SMF native format
SongBook
Fully programmable music database, based on Styles, SMF, Karaoke, MP3 with automatic selection of Style Play and Song Play modes User-definable custom lists Filtering and Ordering options
Compatibility
"i-Series" models: Styles Pa series: Style, Performance, Program/Sound, Song, SongBook, Pad
Multi Pad
4 Assignable Pads + Stop Button - Pad Record function
General Controls
Master Volume; Fade In/Out; Keyboard-Acc/Song Balance Volume; Ensemble; Octave Transpose; Master Transpose; Style Change; Quarter Tone and Arabic Scale memorized inside Performance/STS; Real-time controllers: Joystick (pitch + modulation); Mic Volume; FX Volume; Mic On/Off; Mic Preset; Harmony On/Off; 3 Assignable Switches; Tempo +/-; Tempo Lock; Dial; Search Function; Shift; Chord Scan; Split; Metronome On/Off; Sound Select
Control Inputs
Damper pedal (support half-pedaling with optional DS-1H pedal) Assignable pedal/switch
Mic/Line Input:
Left/Mono-Mic, Unbalanced With "Gain control and Right/Mono"
Outputs
Audio Output:

Left/Mono, Right/Mono, Unbalanced

Headphone Output: Video Out:
Mic/Line Inputs
2 Unbalanced Jack; Left/Mono-Mic, with gain control and Right/Mono
MIDI
In, Out; standard Midi connectors USB to Midi using the USB Device port 8 user definable MIDI Setups
USB
USB-MIDI Interface Type A: 1 (Front) Type B: 1 (Rear) 2.0 Hi Speed connections
Mass Storage/Disk
Micro SD, back panel slot
Display
Color TouchView 7" TFT display
Clock
Power Consumption
20 Watt; 100-240v 50/60 Hz
Dimensions (W x D x H)
1,030 x 378.3 x 138.8 mm / 40.55 x 14.89 x 5.46 inches (without music stand);
Weight
Accessories
Manual, AC Power Cable, Music Stand, DVD-ROM
Options
EXP-2 - Expression/Volume Pedal XVP-10 - Professional Expression/Volume Pedal DS-1H - Damper Pedal PS-1/PS-3 Switch Pedal
Specifications and appearance are subject to change without notice for improvement.
When compared to its predecessor the Korg PA800 , the PA900 really has a significant amount of improvements , its smaller and lighter , the screen is bigger and much clearer, much of the premium Korg DNC sounds are plentiful on the PA900 but missing on the PA800, up to date features such as mp3 playback and vocal remover are also a benefit as is the very clear score display not previously available , bearing in mind of course the PA800 was already a very good product, Korg have done well to make so many improvements and to also, most importantly keep the price to a lower level than the PA800, its also pretty much the same keyboard as the new Korg PA3X LE but obviously without 76 keys and a metal chassis and a few hundred pounds lighter !