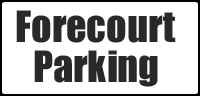 Opening Times
Mon - Sat
9.00am - 5.30pm


Sundays
Closed


2nd/ 3rd June
Closed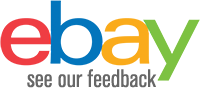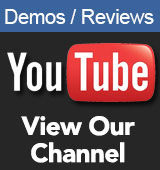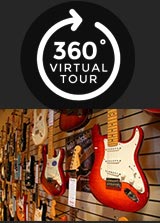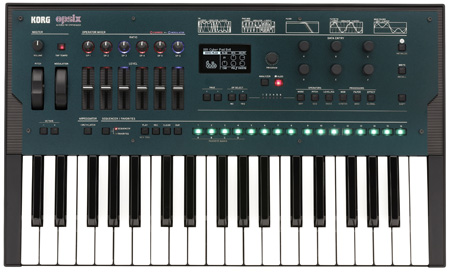 Korg Opsix - Altered FM Synthesizer
£499.00 RRP £699
2 In Stock
Free Mainland UK Delivery
Next working day on orders placed before 2pm
Korg Opsix - FM Synthesis Evolved
Opsix offers a complete re-imagination of FM synthesis with an enhanced user interface for easy and intuitive control of operators, algorithms and an abundance of new features such as different waveform types and the addition and fusion of subtractive synthesis. The instrument lets you focus on exploring instead of getting lost trying to focus on sound creation. Korg have made the Opsix a user friendly sound tool for anyone no matter whether you understand FM programming or not.
Main Opsix Features
True six-operator FM synthesis, and more
FM exploration, easier than ever
Full editing with the DATA ENTRY rotary encoders
Five operator modes that expand FM synthesis
40 preset algorithms and user algorithms
Three EGs, three LFOs and 12 virtual patches offer an extensive range of modulation
Eleven powerful filters, including MS-20 and Polysix
Up to three simultaneous high-definition effects, 30 types
Visually-satisfying editing with a spectrum analyzer and oscilloscope
Powerful 16-step polyphonic sequencer
Add unpredictability to sounds with the Randomize feature
Favorite and smooth sound transition (SST) functions
Compact design featuring a 37-key keyboard
Five Operator Modes - Expanded FM Synthesis
Operator modes on the opsix are used to generate sounds that are completely outside what a traditional FM sound generator can make. The operator modes let you create sounds using modulation other than FM. The opsix offers you a much wider range of sound creation, letting you combine the five operator modes (FM, ring modulation, filter, filter FM and wavefolder) and select from a wide range of waveforms.
40 Algorithms
An algorithm controls how the carriers/ modulators work together. The Korg Opsix is equipped with 40 preset options and a further 40 user slots so you can create a whole range of sound algorithms and switch between them instantly.
Free Software Apps
The opsix comes with a diverse variety of music software from Izotope including "Ozone Elements" which lets you not only create songs but also master them using AI, "Skoove" which will help you improve your keyboard playing skills, "Reason Lite" DAW software, as well as software synths from KORG and other brands.
Technical Specification
Keyboard
Keys: 37 keys (velocity and release-velocity sensitive)
Maximum Polyphony: 32 voices (or a max. of 24 voices, depending on the settings)
Sound Generation
Number of programs: 500 (250 preset programs and 250 user programs as the factory-set
FAVORITE: 64 (16 Slots 4 Banks)
Sound generating system: Altered FM sound generator
Structure: 6 operators, 1 filter, 3 EGs, 3 LFOs, 3 effects, step sequencer, arpeggiator
Algorithm: 40 presets + user algorithm (unique to each program)
Operator: 5 modes (FM, Ring Mod., Filter, Filter FM, Wave Folder)
Oscillator waveform: 21 waveforms (Sine, Sine 12bit, Sine 8bit, Triangle, Saw, Saw HD, Square, Square HD, Additive Saw3, Additive Sqr3, Additive Tri3, Additive 12345, Additive 1+2, Additive 1+3, Additive 1+4, Additive 1+5, Additive 1+6, Additive 1+7, Additive 1+8, Noise S/H, Noise White)
Filter: 11 types (LPF 12, LPF 24, LPF MS-20, LPF POLY6, HPF 12, HPF 24, HPF MS-20, BPF 6, BPF 12, BRF 6, BRF 12)
EG: ADSR
LFO: 23 waveforms (Triangle, Saw Down, Saw Up, Square, Sine, Sample&Hold, Guitar, Exp. Triangle, Exp. Saw Down, Exp. Saw Up, Step4 Triangle, Step6 Triangle, Step4 Saw Down, Step6 Saw Down, StepRnd:Time, StepRnd:Lvl&Time, StepRnd:Level, Random:Time, Random:Lvl&Time, Triangle + , Saw Down + , Saw Up + , Square +)
V.Patch: 12 routings
Effect: 30 types (Chorus, Unison Ensemble, Phaser, Phaser (BPM) , Auto Pan, Auto Pan (BPM), Flanger, Flanger (BPM) , Rotary Speaker, Auto Wah, Exciter, Enhancer, LFO Filter, 3-Band EQ, Distortion, Guitar Amp, Decimator, Grain Shifter, Master Limiter, Compressor, Delay, Delay (BPM) , Autopan Dly, Autopan Dly (BPM), Tape Echo, Tape Echo (BPM) , Early Reflection, Reverb, Shimmer Reverb, Spring Reverb)
Sequencer
Step Sequencer (up to 16 steps, up to 6 notes per step) , Motion Sequencer (up to 6 lanes)
Arpeggiator
Arpeggiator: 7 patterns (MANUAL, UP, DOWN, ALT1, ALT2, RANDOM, TRIGGER) fault)
Others
Controllers: MODULATION wheel, PITCH wheel, RATIO OP 1-6 knobs, LEVEL OP 1-6 sliders, DATA ENTRY A-F knobs
Inputs/outputs: Headphone (6.3 mm stereo phone jack), OUTPUT L/MONO and R (impedance-balanced 6.3 mm TRS phone jacks), DAMPER (6.3 mm phone jack, half-damper not supported), MIDI IN and OUT connectors, USB B port
Power supply: AC adapter (DC12V)
Power consumption: 5 W
Dimensions (W D H): 565 338 90 mm / 22.24" 13.31" 3.54"
Weight: 2.9 kg / 6.93 lbs.
Included items: AC adapter, Precautions, Quick Start Guide
Op Six With Luke Edwards
Korg OpSix Video Demo