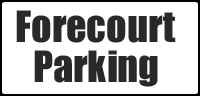 Opening Times
Mon - Sat
9.00am - 5.30pm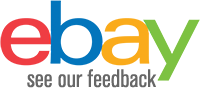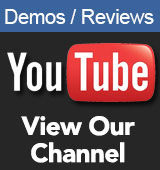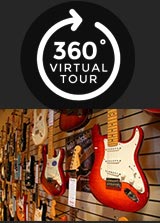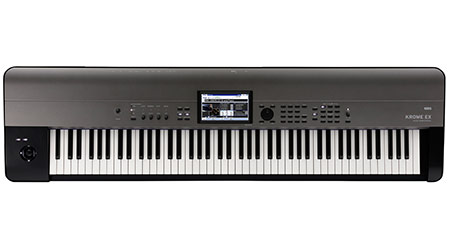 Korg KROME EX 88 Music Workstation
£1239.00 RRP £1299
Out of Stock
Available to Order Estimated delivery Call 01772 722468

Pay Monthly
Deposit From £123.90
12 Months 19.9% APR - £102.38 P/M
24 Months 19.9% APR - £55.82 P/M
36 Months 19.9% APR - £40.47 P/M
Expand your musical potential with the Korg KROME EX 88 workstation. The EX model replaces the standard and includes an enhanced PCM with brand new sounds including new, pianos, EDM sounds and more. It also has an upgraded dark metallic grey aluminium front panel and advanced recording features. It is the complete production system all in one unit.
Main Features
88 Note graded piano touch action
Large colour touchview interface
New electric piano, acoustic pianos, EDM sounds and more
New dark grey aluminium front panel
Versatile 16 track MIDI sequencer with piano roll editor
SD and USB storage
Dual polyphonic arpeggiator
amazing Sound Selection
The KROME EX is packed with top class sounds for all genres of music. When it comes to pianos, it offers a world class selection of grand pianos and new upright piano voices with superb detail and depth of sound. The electric pianos are similar with up to 8 layers of sampling per voice combined with powerful effects re-creating the classic e.pianos of yesteryear with a modern flavour.
There is also an abundance of superb quality EDM, orchestral, synth, ethnic sounds and everything in between. The voices come in program and combi modes where program contains single sounds and combis contain 16 individual programs. The possibility to layer and zone 16 individual parts in a combi opens up huge sound potential for performance.
Huge Recording Capabilities
The on-board sequencer offers a versatile package for recording, editing and creating your songs. A fully fledged 16 track sequencer offers in-depth editing capabilities from common editing features such as copy and paste through to detailed single note edit and parameter modification. There is even a piano roll editor available on-board!
Dual Arpeggio System
An arpeggiator plays complex musical phrases at the touch of a key, playing notes or patterns stored for that selected arpeggiator style. There are dual arps available on the KROME EX 88 so you can easily have two styles such as a guitar strum style with a bass phrase playing at once and assigned to specific parts. You can even modify on-board arps and make your own. The creative possibilities are huge for live performance or just for inspiration.
Korg KROME EX 88 Specifications
Keyboard
NH (Natural Weighted Hammer Action) keyboard. Velocity sensitive is supported, after touch is not supported. Standard A0 - C8 (transposable in the range [A-1...C7]-[A1...C9])
*The NH keyboard reproduces the touch of an acoustic piano, with a heavier feel in the low register and a lighter feel in the upper register.
System
EDS-X(Enhanced Definition Synthesis - eXpanded
Sounds
Maximum Polyphony: 120 voices (120 Oscillators) / Single Mode, 60 voices (120 Oscillators) / Double Mode
*The maximum simultaneous voice polyphony will vary depending on oscillator settings, velocity crossfading and whether you are using mono or stereo multisamples.
PCM Memory
4 GB (In case of 48 kHz, 16-bit Linear PCM converted)
728 multisamples (including 44 Stereo multi-samples)
2,502 drumsamples (including 574 Stereo Drumsamples )
Programs
Oscillator: OSC1 (Single); OSC1 + 2 (Double): Stereo multisamples are supported 8 velocity zones per oscillator with switching, crossfades and layers
Filters: Four types of filter routing (single, serial, parallel, 24 dB). Two multi-mode filters per oscillator (low pass, high pass, band pass, band reject)
Driver: Per-voice nonlinear driver and low boost
EQ: Three bands, with sweepable mid
Modulation: For each oscillator, two envelope generators (Filter & Amp), two LFOs, two key tracking generators (Filter & Amp), two AMS mixers, Pitch EG, Common LFO, two common key tracking generators
Combination: Max 16 parts. For each Timbre, keyboard and velocity split/layer/crossfades. Modifications to the program settings via the Tone Adjust function.
Drum Kit
Stereo and mono drum samples. 8 velocity zones switch (crossfades and layers)
The number of Combination / Program / Drum Kit
User Combination: 768 Combination (512 Preload)
User Program: 1536 Program (896 Preload)
User Drum Kit: 80 Drum Kit (48 Preload)
Preset Program: 256 GM2 Program + 9 GM2 Drums Program
Effects
Insert Effects: 5 Insert Effects (stereo in/out)
Master Effects: 2 Master Effects (stereo in/out)
Total Effect: 1 Total Effect (stereo in/out)
Timbre / Track EQ: 3-band EQ per in 1 Timbre / in 1 Track
Effect Types: 193 types (Usable as insert, master, or total effects. However, double-size effects cannot be used as a total effect.)
Modulation: Dynamic Modulation, 2 Common LFO
Effects Control Busses: Stereo side /chain (Limiter, Gate, Vocoder etc.)
Effect Preset: 32 preset per effect
Polyphonic Arpeggiator

Program Mode: 1 unit
Combination, Sequencer Mode: 2 units are available
Number of pattern: 5 preset Arpeggio pattern, 1,088 User Arpeggio pattern (960 Preload)

Drum Track

Preset Patterns: 710 patterns (Common with the preset pattern of the Sequencer mode)
User Patterns: 1,000 patterns (Pattern created in Sequencer mode can be converted to drum track user pattern)
Others: Configurable "Trigger Mode / Sync / Zone"

Sequencer

Tracks: 16-track + 1 master track
Number of Songs: 128 Songs
Resolution: ♩=1/480
Tempo: 40.00 - 300.00 (1/100 BPM resolution)
Maximum memory: 210,000 MIDI events
Template Songs: 16 preset / 16 user template songs
Cue List function: 20 Cue List, Songs can be arranged consecutively or repeatedly in up to 99 steps, a cue list can be converted back into a song.
Pattern / RPPR (Realtime Pattern Play and Recording): 710 Preset / 100 User pattern (Per song). 1 pattern set per song
Format: KORG (KROME) format, SMF format 0 and 1

Media

Load, Save, Utility, Data filer functionality (Save and Load MIDI System Exclusive Data)

Controllers

Controllers: Joystick, SW [1], SW [2]
Realtime Control:
[SELECT] Switch: TONE, USER, ARP
4 Knobs: Modulation, User, Arpeggio control
Drum Track: [DRUM TRACK] Switch: On/Off
Arpeggiator: [ARP] Switch: On/Off

User Interface

Display: Touch view graphical User Interface, 7 -inch Color TFT LCD, 800 x 480 pixel, Onboard LCD brightness control
Mode Switches: [COMBI], [PROG], [SEQ], [GLOBAL], [MEDIA] Switch
VALUE controllers: [VALUE] Dial, [INC], [DEC] Switches, 10 key block ([0] - [9], [-], [.], [ENTER], [COMPARE])
BANK Switches: [A], [B], [C], [D], [E], [F] switches (in Combination mode, [A], [B], [C], [D] switches are available)
SEQUENCER switches: [PAUSE]、[REW]、[FF]、[LOCATE]、[REC]、[START/STOP]
TEMPO: TEMPO
Others: [PAGE] switch, [WRITE] switch, [EXIT] switch, [VOLUME] knob, Contrast knob

Outputs AUDIO OUTPUT, L/MONO, R

6.3mm (Mono) Phone jack, Unbalanced.
Output Impedance: 1.1[kΩ] (L / Mono terminal: in case of Mono output, = 550[Ω]).
Maximum level: +16.0 [dBu], Load Impedance: more than 10 [kΩ].

Headphone Output

3.5mmStereo phone jack.
Output Impedance: 33[Ω].
Maximum level: 60 + 60 [mW] (In case of 33[Ω] Loaded)

Control Input

DAMPER (Half Damper supported), ASSIGNABLE SWITCH, ASSIGNABLE PEDAL

Others

MIDI: IN, OUT
USB: USB-MIDI Interface (TYPE B) x 1
SD Card Slot
Max 2 GB / SD Memory Card is supported
Max: 32 GB/ SDHC Memory Card is supported (SDXC Memory Card is not supported)
Power: Power supply (DC12V 3.5A), POWER switch
Power Consumption: 13W
Dimensions (W x D x H): 1,448 mm 383 mm 131 mm / 57.01 x 15.08 x 5.16 inches
Weight: 14.7kg / 32.41 lbs.
Included Items: AC Adapter,