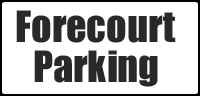 Opening Times
Mon - Sat
9.00am - 5.30pm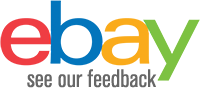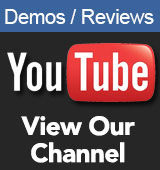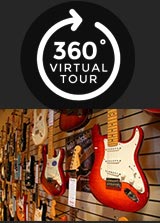 **We are fully open - Online and Instore**

Nord Electro 5 HP
The Nord Electro 5 HP is a brilliant combination of the world famous Nord piano sound, organ sounds and sample section in a portable, 73 note piano hammer action piano. even better still, for the first time on a Nord Electro series product, it is possible to mix sounds in splits and layers with easy mixing of the balances. A stunning OLED screen is the perfect display being extremely sharp clear for use on stage or in the studio. With the addition of a new setlist feature for live performers and its compact size and portability, the Electro 5 HP is a superb stage piano.
Nord Piano Library
Famous for their high quality sound processing, Nord have equipped the Electro 5 HP with 3 main sound sections. The piano section contains acoustic and electro piano models from Nords extensive piano library. the acoustic pianos also make use of the latest sympathetic string resonance technology derived from the Nord Piano 2 models. With a huge 1Gb of memory just for the Nord Piano Library sounds, it is now possible to have more of your favourites installed at once. The entire library is supplied on a DVD but there will always be an expanding library ready to download from the official Nord website.
Nord Organs
The Electro 5 HP organ section offers physical drawbar control, bringing back the classic feel, warmth and tone of the vintage organs. The B3 tone wheel emulation is developed from years of work and study of many different original organ tonewheel models. The organ has new operating mode call B3+ bass. The new mode adds an 8 and 16ft bass to the left hand for an incredible meaty bass tone which can be used with other sounds like a piano for instance. There are also Farfisa and Vox organ models built in giving the user a whole range of organ tones for any genre of music. Bringing realism to the forefront of its sound Nord have incorporated an additional drive feature for adding the depth and distorted drive of classic rock organ sounds combined with a detailed rotary speaker effect. The rotary speaker is adjustable for fast and slow speeds and the optional half moon switch adds a dedicated rotary speed control.
Electro-5HP Sample Section
The sample section makes use of the Nord Sample Library. With access to a huge library of sounds there is almost no limit to the potential sounds available in the sample section. With 256mb of dedicated sample space, there is plenty of room for your favourite sounds. Nord use a clever lossless algorithm allowing them to use samples up to 1/3 lower in required space. With a range from strings and guitar sounds through to classic synths or even custom samples, the sample section frees up creativity for you musical desires. Make use of the dedicated Nord Sample Editor to modify, control and make your own sample sets.
Layer And Split Sounds
A first for the Nord Electro 5 series, users can now split and layer sounds. Usually only available on the Nord Stage series, layering and splits can be done in the form of: Piano/Organ, Piano/Sample, Sample/Organ. In the centre of the panel is a rotary dial (part mix) that instantly lets users quickly balance out the 2 sounds that are selected.
Powerful Effects Section
Bring your sounds to life with the powerful effects section. Add reverbs, delays, flangers, phasers and more with dedicated effects blocks. The Amp simulation uses the classic 122 rotary emulation derived from the Nord C2D. There is also a master 3 band EQ available for quick sound adjustment.
Live Performance Made Easier
The Nord Electro 5 HP now contains a Set List feature. Combined with the new OLED display, the feature will make live performance a breeze with fast access to all required sounds and settings. It lets you easily organize a group of Programs for each specific song in the list. Each song can consist of up to 4 different Programs, freely assignable from your existing Programs. You can create unique Set Lists for different bands or situations and the names and order can be easily customized.
Electro 5HP Key Touch
A weighted hammer action keyboard touch ensure a dynamic and high quality feel. The response is adjustable for differing types of players for heavy and light handed users to make sure the sound is at its optimum for the playing styles. A good key touch is essential for playing enjoyment and quality results.
Keyboard: 73 Velocity sensitive fully weighted keyboard
Piano Section
1 GB memory dedicated to the Nord Piano Library
The Piano Section has 6 categories - Grand, Upright, EPiano 1 (tine), EPiano 2 (reed) Clavinet and Harpsichord.
Each category can contain several different models.
All pianos can be replaced using the Nord Sound Manager application
Advanced String Resonance-control (Gen 2)
Long Release
4 Dynamic Curves
Stereo pianos and samples can be played back in mono
40-60 Voices polyphony for Piano Library sounds.
Sample Section
256 MB memory dedicated to the Nord Sample Library
All samples can be replaced using the Nord Sound Manager application
The Sample Synth section comes shipped with a selection of one hundred samples from the Nord Sample Library
Attack and Decay/Release control
Dynamics control (Filter/Velocity)
15 Voice polyphony for Sample Library sounds.
Organ Section
User adjustable percussion levels, percussion decays and key click level
Vibrato / Chorus Control with separate functionality for each model (the classic C1, C2, C3, V1, V2, V3 options for the B3, Vibrato for the Farfisa)
4 Tonewheel modes: select the level of "vintage" desired
MIDI Split: By connecting an extra MIDI keyboard the Nord Electro 5 can be used as a dual manual (Lower/Upper) organ with different drawbar settings for each manual
Mount for Half-Moon Switch
9 physical drawbars
Effects Section
Effect 1
Pan, Tremolo, Wah and Ring Modulator
Three selectable depths for the Pan and Tremolo, rate controlled with the Effect 1 Rate knob
Tremolo, Pan, Ring-Mod and Wah can be controlled with Control Pedal
Effect 2
Phaser 1, Phaser 2, Flanger, Chorus 1, Chorus 2 and Vibe
Two selectable depths for each effect
Amp Sim
Comp/Amp - three amp/speaker simulations, compressor, C2D 122 rotary speaker, Tube Overdrive
Drive/Compression amount controlled with the Drive knob
Rotary speed controls - Slow, Fast and Stopped
Close or Normal microphone placement for 122 Rotary Speaker simulation
User adjustable rotary treble and bass rotor speeds and acceleration rates
Three band EQ, with sweepable mid. +/- 15 dB gain/attenuation
Master Effects
Dedicated Reverb with five algorithms - Room, Stage Soft, Stage, Hall Soft, Hall and Dry/Wet control
Dedicated Delay Effect - Rate, Amount, Tap-tempo and Stereo Ping Pong
Connectors
2 Audio outputs L & R - ", 6,35 mm jacks, unbalanced
1 Monitor input - 1/8", 3,5 mm stereo jack
1 Headphone output - ", 6,35 mm stereo jack
1 Control pedal input - ", 6,35 mm TRS stereo jack, like Yamaha FC7, Roland EV-7, Roland EV-5, Korg EXP2 and Korg XVP10.
1 Sustain pedal input - ", 6,35 mm jack. Use a momentary pedal, like e.g, Roland DP-2, DP-6, Yamaha FC-4, FC-5, Fatar VFP1-25 etc.
1 Rotary Speaker speed switch pedal input - ", 6,35 mm jack. Use a momentary pedal or a switch type pedal
MIDI In, MIDI Out - 5 pin DIN connectors
USB - type B connector - for transferring sounds and USB MIDI
IEC C14 power connector
Dimensions: 1074 mm (42.3") x 121 mm (4.8") x 344 mm (13.5")
Weight: 11.4Kg
Nord Electro 5 HP Review
Staff Member: Keith
We had our first encounter with the new Nord Electro 5 series recently so we got on it and did our first play - straight out the box video (available to view in our video section). So here is my review having had a little more time to play on the Electro 5. For the setup I use Yamaha HS7 monitor speakers as I feel they have a very good clean natural sound which can be great for judging instrument sound.
When I fist turned on the Electro 5 the new screen really stood out. Its absolutely crystal clear with fantastic contrast of the writing which makes it so easy to look at. It is something I would have loved to have seen on the Nord products for a long time as the screens have always been so small and hard to see by comparison. The new screen improvement really ties in beautifully with the new features like the setlist mode which I will talk about later.
Nord products are respected mainly down to their premium quality sounds (and of course their red stark colour!). The first program is called Grand Strings and is basically a combination of a stunning Italian Grand XL piano sample combined with a violin strings sample. As expected this Italian Grand XL sound is simply superb and of course the Electro 5 has string resonance feature to enhance the natural acoustics you would expect from a real acoustic piano. I can not fault the piano at all and gets full marks. Now, with the new balance dial in the middle it seems Nord have gone a bit wild with layering sounds with piano and this first program amongst many others are all layered and ready to go. However, for example in this first program, I think the string sound is quite definitely not right as a layer string and when you use the central fader to bring the sound in it just does not sit right. The string is harsh with strong attack and was the wrong choice by Nord. I find pianos like a softer string to mix with them and with a slightly slower attack. I was able to use the sample section controls to sweeten the attack and release very easily and instantly though, which of course can be used to modify any sound in the sample section. I still found the sample to harsh though but I later played through the different samples and found a perfect pad sound which I tweaked and stored to go with the piano. It just means a little tweaking can go a long way with the presets.
When playing with the balance control I did notice that the it jumps in 0.8 increments. that does sound small but when trying to fade in a string sound with a piano I found it just seemed to feel like it jumped in a bit instead of gradually. That is being a little picky but it was not noticeable when using a sound with a slower attack. This central dial though did make things truly great for live playing, no need for tweaking multiple controls for balancing out sounds, just one dial and job done so no matter if I was live or recording, it was an absolute breeze to use.
Going through the sounds there are some excellent individual sounds to play with. There are 5 loaded into the Grand section as well as 7 in the upright category, and 9 in the first EP1 category. I can see Nord have made use of the new large memory space available for the piano library. Both the acoustic and Ep category sounds are top class. Upright pianos, Grand pianos, Rhodes pianos - all amazing. In the EP2 category are some new DX7 pianos which have a fantastic ring to them as expected from the original DX sound. Great for some 80's classics! With Nord stage models you can use the panel buttons to recall programs but the new system does not allow that. The first A button is the program mode and the rest are live modes. In order to go through programs you have to rotate the dial next to the screen to scroll through. It is possible to get a list of programs up on the screen and even jump through in greater steps by holding the short key but there is no direct button to switch between them.
The sample section is great, I always found Nord products short on sounds that were often classed as standard such as guitars, strings, sax etc but not this time. woodwind, strings, brass and more are no problem for the sample library and the sounds are great as well! Nord are known for their piano and organ mainly but now their synth section is packed with useful sounds from the box. I did find what at first I thought was an operating error, but it turned out I was at error, when trying to turn on the upper or lower sections. I found that by tapping the part on/ off buttons quickly it automatically changes to the next section in sequence i.e. it jumps from piano to synth to organ and back to piano if you press twice in succession. Thats really quite handy instead of having to hold shift and pressing the button as you need 2 hands for that of course.
The organ section has physical drawbars which is great for instant tweaking and the organ has the well known B3, farfisa and vox organ samples. There is also the pipe organ model which works with the drawbars for creating your own pipe organ sound. This is very good when added with reverb but I feel I was left wanting a little bit of extra guts to the sound to create the big classical pipe organ type sound I was after. In order to get around that I found the sample section came in handy to layer the sounds up and get the guts I was after. Its nice to be able to layer the sounds which of course has not been possible on the Nord Electro range before now.
On with the new setlist feature, it is at first quite confusing as to what is going on. Basically - There are 4 set lists, each set list has 50 Song spaces. In each Song the A B C D buttons act as 4 different settings for the selected song. It is not instantly clear how to put your settings in there though, when changing from program to setlist mode the screen changes so you can only see setlist and the song/program name and it changes instantly to the setlist sound. In order to store a setting into any of the ABC or D buttons you first have to create a program in program mode. So for example make a piano and soft string layer with effects etc and then store that as a program. Then when in setlist mode you can select a new song or existing one, press and hold the ABC or D button where you want the program to go and then while holding the button down spin the dial to select the program your saved earlier. When you ahem choose it you an then save the song by pressing the save button. It makes sense when you have sued it a few times but initially it is quite confusing and recommend a trip to the user manual to make sure you understand it!
The effects are top class and have instant control with the dedicated effects dial above each effect block. This is the usual Nord layout but with some new added extra effects in to the mix. My overall impression of the Nord Electro 5 is that this is a marvellous piece of kit. Its new setlist feature is very useful on stage and the screen is very easy on the eye and great in the dark corner of the live stage when the lights are on the audience. Most of the sounds are superb with some odd balls from the sample library but of course this can all be customised which allows incredible versatility for different users. It is incredibly light yet well built and sturdy for transporting from gig to gig without worrying its gonna give in. I would highly recommend the Electro 5 and its also worth a look if you were considering a Nord Stage 2. What put most people of the original Electro was no capability of layering sounds but with layering now added and 1Gb memory capacity it is well worth a look.