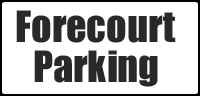 Opening Times
Mon - Sat
9.00am - 5.30pm


Sundays
Closed


2nd/ 3rd June
Closed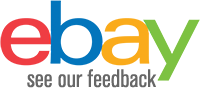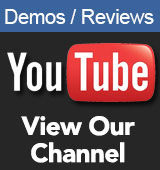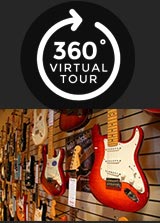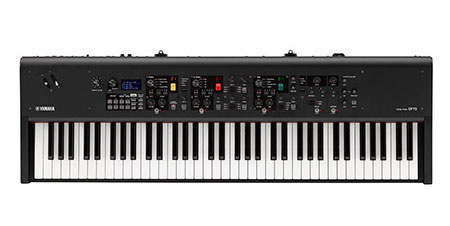 Yamaha CP73 Stage Piano
£1499.00 RRP £2222
On order with Yamaha due 2022-05-10
Free Mainland UK Delivery
Next working day on orders placed before 2pm
Pay Monthly
Pay up to 50% deposit - adjustable at checkout.
Example deposit of £149.90...
12 Months 13.9% APR - £120.55 P/M
24 Months 13.9% APR - £64.19 P/M
36 Months 13.9% APR - £45.51 P/M
48 Months 13.9% APR - £36.25 P/M
Click HERE for finance FAQ.
Compact and portable with a weight of only 13Kg, the Yamaha CP73 stage piano is the perfect gigging tool. Its sound source is taken from Yamahas greatest sound set yet including the CFX grand, Bosendorfer Imperial grand, vintage E.Pianos and a rich selection of essential strings, brass and more. A new layout gives the user first class hands on control for the live player with access to essential parameters whilst a multi-effects system adds an extra dimension of sound depth. To top it off a balanced weighted 73 note key action feels superb making the CP73 the complete all in one portable piano solution.
Designed For The Live Musician
Playing live you need the highest quality sound, the fastest access to your arsenal of sounds and a robust instrument ready for the road. The CP73 has all of this and more. The balanced weighted 73 note action goes from E-E (like bass and guitar) and has an authentic piano feel and response. Not only does it feel great but at an overall weight of just 13Kg it is easily transportable from venue to venue. You don't have to worry about the casing as an aluminium chassis gives you peace of mind over reliability.
Ultimate Sound For Stage And Studio
Yamaha have packed the CP73 with their very best sound selections. From piano to synth bass, there is a sound for every genre. To ensure users get the very best sound from the piano there is even a 3 pin balanced output on the rear for the highest quality sound reproduction.
Three Main Sound Sections
The CP73 has three main separate sound categories, each with their own sub category selection of sounds. The main sections are piano, e.piano and sub. Piano section is just that, access to acoustic piano type sounds whilst e.piano covers a range of classic pianos such as the old tine pianos. The final sub category offers up a whole range of sounds from rich strings and synth lead to acoustic bass and brass sounds. Each section can be layered or split to create complex sound for performance and each offers instant access to effects, octave controls, volumes and section on/off switches.
Piano Section
The main piano section has been equipped with some of the most famous pianos in the world including the Yamaha CFX grand and the Bosendorfer Imperial grand. The CFX offers sparkling highs, powerful bass with incredible dynamic range and the strength to project across the room while the Bosendorfer produces warm bass, singing treble and rich tonal colors known as the "Viennese Sound". But it doesn't end there, the CP73 also contains the likes of the S700 as well as upright piano sounds taken from the famous U1 and the SU7 flagship Yamaha acoustic upright!
E.Piano Section
This section offers a whole host of e.piano sounds from classic instruments such as the CP80, 76 RD, 75 and 73 RD and Wr reed electric piano. There is also a range of keyboard type sounds such as tonewheel, transistor and pipe organs plus clavi, FM pianos and more.
Sub Section
This is where you get access to a large range of instrument choices from lush string, to brass, synth and more. There is even basic envelope controls here for basics synthesis and to get that perfect sound for your performances.
Expanding Sounds
The sound source of the CP73 is expandable. Yamaha will release software updates every now and again for the instrument which as well as the usual big fixes, will include additional new sounds. The first software release is available at launch with the addition of the famous C7 concert grand piano and a 1967 tine electric piano.
Huge Effects Options
Each section has its own effects assigned to it which can be switched and controlled with dedicated rotary knobs. There are multiple effects to choose from but also master effects including reverb/ delay and a master EQ for complete sound control. There is also an advanced mode which allows you to bypass the normal effects used within its own category and use effects from a different section.
Live Sets
Live Set mode allows you to organise all the sounds you need for instant recall. After you have created your own soundd settings and stored them in the memory it is then possible to put those into a live set which you can organise in any way you so wish. Maybe enter sounds by song name, or venue, or whatever is best for your live performance. There are 20 pages with 8 dedicated recall buttons to select the sound you need instantly during performance. CP73 makes use of SSS technology enabling you to change sounds without any cutoff of the previous sound for silky smooth sound changes.
Product Specifications
Keyboard
73-key Balanced Hammer Standard (BHS), matte black key top
Tone Generation
AWM2, 128 voices of polyphony
57 Voices (10 Piano, 14 E-Piano, 33 Sub)
160 Live-Set-Sounds (80 Presets)
23 Insert Effects, 2 Delay Effects, Reverb, 3-Band-EQ
Other
LC-Display (128 x 64 Pixels)
Connectors: Output [L/MONO]/[R] 6,3 mm jack, Output [L/MONO]/[R] XLR, PHONES (6,3 mm stereo jack), Input [L/MONO]/[R] 6,3 mm jack, Foot Controller 1&2, Foot Switch Sustain/Assignable, MIDI In/Out, USB [TO HOST]/[TO DEVICE], AC In
Dimensions: 1,086 x 355 x 144 mm (L x D x H)
Weight: 13.1kg
Yamaha CP88 / CP73 Demo With Luke Juby
Yamaha CP73 vs Korg SV2 73 stage piano Comparison
CP88 Sound Demos