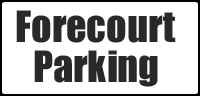 Opening Times
Mon - Sat
9.00am - 5.30pm


Sundays
Closed


31st Dec
9.00am - 4.00pm


1st Jan
Closed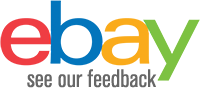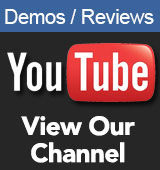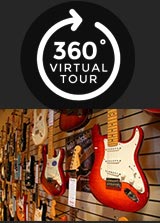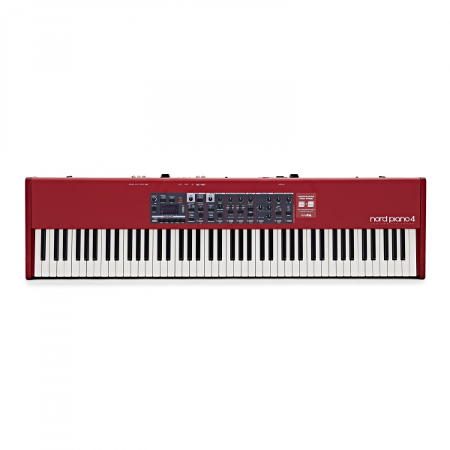 Nord Piano 4 88 Stage Piano Ex-Demo
This instrument is discontinued
Nord Piano 4 Stage Piano - Ex-Demo
This Unit is an Ex-Demo Model from Directly from Nord. All Ex-Demo Products are fully tested in store. This Unit is in Excellent condition and has been fully tested.
The Nord Piano is back and better than ever before boasting a list of brand new features and improvements the Piano 4 is the top dog when it comes to the gigging musicians go to stage piano. Everything people loved about the Piano 3 with even more features such as the now seamless sound transitions, larger sample memory and enhanced organise mode whilst keeping the user interface simple and easy to use.

New Features:
Seamless Transitions
Layer and Split with Split Point crossfades
Enhanced Organize Mode
Numeric Pad for direct Program access
Greatly expanded Polyphony (120 voices)
Creative Piano Filters
Greatly expanded Polyphony
512MB Memory for Nord Sample Library 3.0
Reverb with Bright Mode
Quality Pianos
The Nord Piano 4 comes pre-loaded with Nord's latest and best piano samples consisting of Grands, Uprights, Electric and Digital Pianos from the exclusive Nord Piano Library, all sampled using Nord's state of the art sampling technology to give you the real character of the pianos used. All the samples can easily be changed and replaced easily with the exclusive piano library software which is constantly being updated with the latest and greatest samples. New to the Piano 4 you have creative Piano Filters which allows you to accentuate softness, mid or brilliance on the sample giving you more tonal variety than ever before.

The "Grand" Feel
Just as with the Piano 3 the Piano 4 features Nords fantastic Virtual Hammer Action Technology which simulates the real hammer movements you would get in an acoustic grand to give you that ultimate grand piano feeling in a portable lightweight stage piano. This paired with the triple sensor keybed allows for precise, accurate playing, and maximum control at any velocity. The Virtual Hammer Action Technology also allows you to even create a note without fully releasing a key, allowing for very smooth repetitions due to the tone not being completely dampened between key strokes, similar to the smooth transitions you could achieve on a grand piano. The keys also have additional weighting across the full keybed to allow the key action feel as authentic as possible and are strictly calibrated to give an even response across the full range.

All the Effects you could ever need
The Piano 4 comes with 6 different effects sections for you to switch in and out as and when you need. In the first one labelled Effects 1 you have a choice of Pan, 2 Tremolo's, Wah-wah and Ring Modulator which can be switched on and off between the piano and synth section as and when needed as well as being able have full control over them with a control pedal. Effects 2 consists of 2 Phaser options, Flanger, 2 Chorus choices, and a new Vibe effect, you also have two selectable depths for each effect. The third section is where you have control over the Delay, the section gives you a blend knob between wet and dry as well as a tap tempo button to allow you to adjust the time of the delay for each track you play. The Fourth effects section is where you have control over the master EQ Which can again be switched on and off for the Piano and Synth section and consists of a Three band EQ and a sweepable mid knob allowing you to tweak your sounds to suit your personal preference. The fifth section labelled Amp/Comp is where you have control over the built in Amp sims where you have a choice of Twin, JC, Small, Compressor and a new Tube Overdrive effect, this gives you plently of options whether its to compress your sound or alter the output of the sound or add gain as you see fit. The sixth and probably most used effects section is Reverb, again with the dry/wet blend knob you have a choice of Room, Stage, Hall each with a bright variant to switch in and out as you see fit.
Nord Piano 4 Stage Piano Specification
Global
OLED Display
Seamless Transitions
Split Point Crossfades
16 banks with 25 programs - 400 locations
Organize functionality for programs
Live Mode - 5 Live programs
Global Transpose: +/- 6 semitones
Program Transpose: +/- 6 semitones
Fine-tune: +/- 50 Cents
Kbd Touch: 3 velocity response curves
Triple Sensor keybed with Virtual Hammer Action Technology
Split functionality with selectable split point and LED indication
Layer functionality
Mono Output option
Dynamic Sustain Pedal action with the included Nord Triple Pedal
USB-MIDI
Free OS updates
Piano Section
6 types: Grand, Upright, Electric Pianos, Digital, Layer, Clavinet and Harpsichord
Each category can contain up to 20 different models
120 Voice Polyphony (stereo/mono pianos)
Piano Filters: Soft, Mid, Bright
Advanced String Resonance (Generation 2) - adjustable amount
Selectable Soft Release for: Grand, Upright, Electric Pianos and Harpsichord
Selectable Pedal Noise for: Grand, Upright and Electric Pianos 1 - adjustable amount
Octave transpose: -1/+1 (-6/+6 in Split mode, depending on Split position)
Synth Section
30+ Voice Polyphony
Amp envelope with Attack and Decay/Release
Selectable velocity sensitive low pass filter and dynamic range
Octave transpose: -1/+1 (-6/+6 in Split mode, depending on Split position)
Volume controllable with Volume Pedal (not included)
Memory
Approximately 1GB of space on Piano library
Approximately 512 MB dedicated to the Nord Sample Library 3.0
Effects Secion
Effects 1:

Pan 1
Pan 2
Tremolo 1
Tremolo 2
Wah
Ring Modulator
Three selectable depths for the Pan and Tremolo, rate controlled with the Effect 1 Rate knob
Tremolo, Pan, Ring-Mod and Wah can be controlled with Control Pedal

Effects 2

Phaser 1
Phaser 2
Flanger
Chorus 1
Chorus 2
Vibe
Two selectable depths for each effect

Delay

Dry-Wet Knob
3 Selectable feedback amounts
Tap Tempo

Amp Simulations, Comp and EQ

Comp/Amp: Three amp/speaker simulations, Tube Overdrive
Drive/Compression amount controlled with the Drive knob
Three band EQ, with sweepable mid. +/- 15 dB gain/attenuation

Reverb

Dry/Wet Knob
Hall
Stage
Room
Bright Switch
Connections
2x Audio outputs L & R: 1/4", 6.35mm jacks, unbalanced
1x Monitor input: 1/8", 3.5mm stereo jack
1x Headphone output: 1/4", 6.35mm stereo jack
1x Piano pedal input: 1/4", 6.35mm jack
1 Volume pedal input: 1/4", 6.35mm
MIDI In, MIDI Out: 5 pin DIN connectors
USB: Type B connector, for transferring sounds and USB-MIDI
Power: IEC C14 power connector
Dimensions
Length: 1287mm (50.7")
Height:121mm (4.8")
Depth: 340mm (13.4")
Weight
Nord Piano 4: 18.5kg (40.1lbs)
Pedal: 2kg (4.4lbs)
Included Accessories
Nord Triple Pedal
User Manual
Power cord
Nord Piano Library v5 DVD-ROM
Optional Accessories
Nord Keyboard Stand V2
Nord Soft Case
Nord Music Stand
Dust Cover