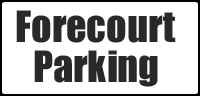 Opening Times
Mon - Sat
9.00am - 5.30pm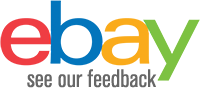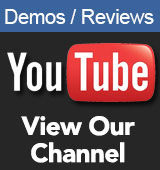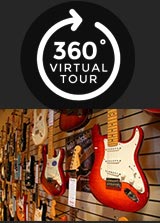 **We are here for online sales and product support - just call 01772 722468**

Nord Electro 3 HP
This instrument is discontinued
The Electro 3 has long been a popular Nord instrument and with growing popularity, a new model has been added to the range. The new Nord Electro 3 HP houses a host of new features making it a more desirable Elctro than ever before. New Features include:
73 Note hammer weighted piano action
New long release mode to add extra release to piano samples suitable for legato parts
Dedicated string resonance button - allows enabling and disabling of the string resonance feature for piano
Additional Delay effect with Tap-Tempo, Rate, Amount and a stereo Ping-Pong mode
4 Live locations compared to 1 on the Electro 3 for immediate storing of live changes
4 Program banks with 32 pages each
73 Key Piano Action
The Electro 3 hp sports the addition of a hammer weighted keyboard. The response and touch is as you would want from a real piano to be, therfore the acoustic simulation of the Electro 3 is now more realistic and responsive than ever before. The Piano sounds inside the Electro 3 are the same high quality samples found in the Nord Stage piano range. Sounds can be updated via the Nord Piano Library, downloadable from the Nord website. Simply connect a USB cable between the computer and Electro 3 and you can transfer more quality sounds back and forth to the Electro 3 HP memory.
Organ Section
The Electro 3-HP houses the Nord C1 organ engine. The attention to detail is stunning, 3 organ selections are available including Vox Continental, Farfisa and the ever classic B3 organ. Even noises created by the orginal organs themselves, such as the rotating wheels in the B3, have all been sampled creating the most accurate experience of any drawbar organ you will find. 
LED lit drawbars controlled by buttons are highly visible on stage, easy to use and fast to respond. Drawbar settings can of course be stored into the Electro 3-HPs internal user memory for instant recall during live play.
Nord Sample Library
With full support for samples from the Nord Sample Library the Electro 3-HP as an almost infinite engine for your sounds. Samples can be loaded and editied from the Nord Sample Editor software, use your own samples or select from the vast choices already available in the Electro 3 engine or Nord Sample downloads availbell on their website.
Classic sounds are availble including selections from the old yet unforgettable Mellotron. Whether you want a String orchestra or classical guitar, the Electro 3 can do it, all in one portable, lightweight package.
Main Specifications:
5 selectable types of pianos - Grand, Upright, EPiano, Wurl & Clav/Harpsichord. Each type can contain several different models
185 MB of the flash memory is allocated to the piano types
Each and every piano in the Electro 3 is replacable by the user. New models can be uploaded to the Electro 3 using the Nord Sound Manager application
String Resonance (Generation 1)
The Sample Library section can contain up to 50 samples from the Nord Sample Library
68 MB of the flash memory is allocated to samples
Stereo pianos and samples can be played back in mono
40-60 Voices polyphony
String Resonance-control (ON/OFF)
4 Selectable Dynamic Response Curves
Organ section from the acclaimed Nord C1 Combo Organ
Three classic organ models: B3, Vox Continental, and Farfisa with full polyphony
9 digitally controlled drawbars
Two complete organ registrations for every program
The drawbars of Electro 3 are represented by up/down buttons and LED bar graphs instead of the ordinary mechanical drawbars
17 user configurable organ presets for each organ model
Percussion with 2nd, 3rd, normal/soft, fast/slow for the B3 model
User adjustable percussion levels, percussion decays and keyclick level
Vibrato / Chorus Control with separate functionality for each model (the classic C1, C2, C3, V1, V2, V3 options for the B3, Vibrato for the Farfisa)
4 Tonewheel modes: select the level of \"vintage\" you wish to have in your B3 sound
MIDI Split: The Nord Electro 3 is designed to support an extra MIDI keyboard when the Organ Split mode is activated. This makes it possible to use the Nord Electro 3 as a dual manual (Lower/Upper) organ with different drawbar settings for each manual
Dimensions: 1078 mm (42.4\"), 121 mm (4.8\"), 344 mm (13.5\")
Weight: 11kg