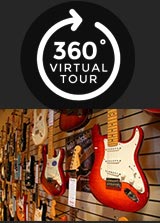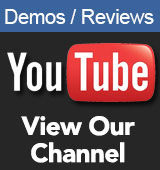 Opening Times
Mon - Sat
9.00am - 5.30pm


No Late Nights during August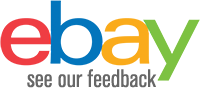 Contact Us
Sales

01772 722468

Email:

sales@achamilton.co.uk
Nord Stage 3 88 Ex Demo
Nord Stage 3 88 EX Demo - Professional portable stage piano and synth. The Stage 3 series offers an incredible acoustic piano, organ and synth section from the Nord Lead A1. With multiple OLED displays and brand new expanded memory and effects, this is the ultimate Nord Stage instrument. Finance Available.
The Nord Stage 3 88 is a world renowned portable stage piano finished in its distinctive red colour, it stands out from the crowd. It offers the most sublime quality piano, organ and synth section combined in an easy to use, very hands on interface. If you want the most portable, incredible sounding hands-on stage piano the Nord Stage 3 88 is an absolute winner.
Ex-Demo Model
Our ex-demo model comes complete in excellent condition with box, manuals, full 2 yeat manufacture warranty and everything you would expect of a new model. It is a great way to save money whilst getting your hands on one of the most recognized portable stage pianos in the world.
Technical Specifications
General
Master Level Control
Wooden Pitch Stick
Modulation Wheel
400 Programs - 8 Banks with 10 Pages each. Each Page has 5 Program locations
Song Mode - 8 Banks with 50 Songs, 5 Programs per Song
5 Live Buffers
2 Individual Slot Setups
3 Morph sources (Modulation Wheel, Control Pedal, Aftertouch)
Global Mono output
Programmable Transpose +/- 6 semitones
Master Clock functionality with manual, external and tap-tempo rate control
Internal and MIDI clock source
MIDI over USB functionality
Level control
Aftertouch
Up to 3 Split Points (4 Keyboard Zones) with visual LED indication between zones
3 Split Point width (crossfade) options: Lrg, Sml or Off
Keyboard Zones editor mode
Organ Section
Nord C2D B3 Tone wheel Organ simulation
Vox Continental and Farfisa models
2 Digital Principal Pipe Organ models
9 digitally controlled Drawbars
Physical Drawbars (Compact model only)
Drawbar Live mode (Compact model only)
Percussion controls
Vibrato / Chorus control
Two Drawbar Presets per Slot
2-Part Multitimbral (2 manuals)
Piano Section
2 GB memory for Piano sounds
All sounds can be replaced using Nord Sound Manager (Mac/Win)
120 Voice Polyphony
Categories: Grand, Upright, Electric, Digital, Layer and Clav/Harpsichord
4 Selectable Velocity Curves
Dedicated Piano filters
Clavinet EQ controls
String Resonance (Generation 2) on acoustic Grand Pianos and Uprights
Selectable Soft Piano Release
Pedal Noise when used with Nord Triple Pedal (optional accessory) on selected acoustic and electric pianos
Layer (Slot) Detune functionality
2-Part Multitimbral
Synth Section
Nord Lead A1 Synth Engine with Sample Playback
Dedicated OLED Display for Oscillator section
480 MB Memory for Nord Sample Library
All samples can be replaced using Nord Sound Manager (Mac/Win)
34 Voice polyphony
Oscillator Types: Classic, Wavetable (Wave), Formant, Super Wave (S-Wave) and Sample
Oscillator Configurations: Pitch, Detune, Shape, Sync, Sine, Triangle, Square, Saw, Bell and Noise Mix, FM and Ring Mod
Classic Transistor Ladder Filter (LP M), 12 & 24 dB Low Pass, High Pass, Band Pass and combined Low Pass/Band Pass (LP+BP) filter
Filter Drive: Off, 1, 2 and 3
Filter Tracking: Off, 1/3, 2/3 and Full
3 Unison modes
Amplitude envelope (Attack, Decay, Sustain) with Velocity control
Modulation envelope (Attack, Decay, Sustain) with Velocity control
LFO with 5 waveforms/modes: Square, Triangle, Ramp Dn, Ramp Up and Sample & Hold
400 (8x50) Synth Preset locations with Synth Preset categories
Arpeggiator (Up, Down, Up-Down and Random). Range: 1, 2, 3 or 4 octaves.
LFO and Arpeggiator synchronizable to Master Clock
2-Part Multitimbral
Effects
Effect 1: Ring Modulator, Tremolo, Auto Pan, Wah-Wah, AutoWah 1, Autowah 2
Effect 2: Flanger, Vibe, 2 Phasers, 2 Choruses
Delay with Tempo, Feedback and Mix (Dry/Wet) controls, Ping Pong (stereo taps), Tap-Tempo, Feedback Filter (HP/LP/BP) and panel selectable Analog mode
3 types of Speaker simulations, JC, Twin and Small
Filter Mode (HP24/LP24) with Cut-off and Resonance controls
Tube amp simulation with adjustable overdrive
3-band Equalizer with sweepable mid. EQ ranges: 100 Hz, 200 Hz - 8 kHz and 4 kHz
Rotary Speaker: selectable speed (Stop, Slow and Fast) and separate overdrive
Extended Morphable Parameters - (Filter Resonance, Reverb Dry/Wet, Delay Feedback, Amp Drive)
Effect rates/tempo can be synchronized to the Master Clock
Compressor with Fast Mode
Reverb - 6 algorithms, each with Bright Mode
Connections
4 Assignable Audio Outputs - ", 6,35 mm jacks, unbalanced
Stereo Headphone output - ", 6,35 mm stereo jack
1 Monitor input - 1/8", 3,5 mm stereo jack
Sustain Pedal - ", 6,35 mm jack. Use a momentary pedal, like e.g, Roland DP-2, DP-6, Yamaha FC-4, FC-5, Fatar VFP1-25 etc.
Sustain input compatible with Nord Triple Pedal (sold separately)
Rotor Pedal - ", 6,35 mm jack. Use a momentary pedal or a switch type pedal
Organ Swell Pedal - ", 6,35 mm TRS stereo jack. Use a Control/Expression pedal like e.g. Yamaha FC-7, Roland EV-5 etc.
Control Pedal - ", 6,35 mm TRS stereo jack. Use a Control/Expression pedal like e.g. Yamaha FC-7, Roland EV-5 etc.
Program Change Pedal input - ", 6,35 mm jack. Use a momentary two-button pedal like e.g. Boss FS-6, Boss FS-7 etc.
MIDI In - 5 pin DIN connectors
MIDI Out - 5 pin DIN connectors
USB - type B connector for USB MIDI, Software Update and Sound Transfer
Power Cord with IEC C14 connector
Included accessories
User Manual
Dust cover (88 and HP76 only)
Sustain pedal (88 and HP76 only)
Power cord
Nord Sample and Piano DVDs
USB cord
Weight / Dimensions
1287 mm (50.7"), 118 mm (4.7"), 334 mm (13")
19 kg (41.8 lb)