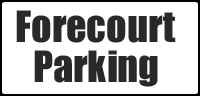 Opening Times
Mon - Sat
9.00am - 5.30pm


Sundays
Closed


2nd/ 3rd June
Closed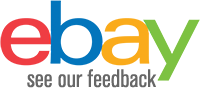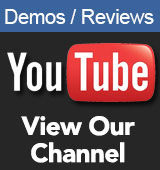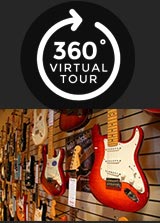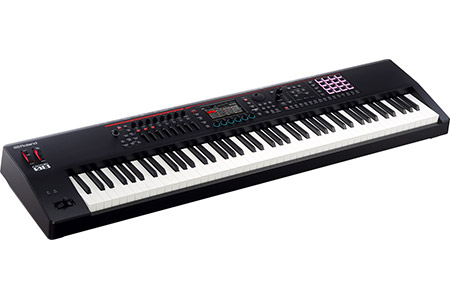 Roland FANTOM-08 Synth Keyboard With 88 Key Piano Action
£1599.00 RRP £1740
3 In Stock
Free Mainland UK Delivery
Next working day on orders placed before 2pm
Pay Monthly
Pay up to 50% deposit - adjustable at checkout.
Example deposit of £159.90...
12 Months 13.9% APR - £128.59 P/M
24 Months 13.9% APR - £68.47 P/M
36 Months 13.9% APR - £48.54 P/M
48 Months 13.9% APR - £38.66 P/M
Click HERE for finance FAQ.
Roland FANTOM-08 Lightweight 88 Key Piano Touch Synth Keyboard
The versatile Roland FANTOM-08 offers everything the musician needs in a compact and lightweight keyboard weighing just 14.8Kg. Despite it's light-weight it is equipped with a superb PHA-4 piano key touch for incredible real piano feel. At its heart is the Zen-Core sound engine combined with superNatural technology setting new standards for sound quality. Operated via an intuitive colour touch screen and housing powerful creative tools, the Fantom-07 can be the hub of your musical creativity.
Roland FANTOM-08 Main Features
88 Note PHA-4 piano touch with velocity response
Powered by Roland's advanced ZEN-Core and SuperNATURAL technologies
New SuperNATURAL pianos with authentic acoustic grand sound and response
Virtual ToneWheel Organ with harmonic bar control and quick-fire playability
Deep onboard sampling features
Scenes contain settings for all 16 layers plus effects and patterns
Clip-based sequencing with instant pattern recording and triggering
TR-REC sequencer inspired by classic Roland drum machines
Color touchscreen, high-resolution knobs, sliders, RGB performance pads, and dedicated synth control section
Pitch/mod lever and illuminated pitch and mod wheels
Massive DSP power for plenty of polyphony
Change sounds without sound glitches and cut off with smooth sound transition features
4x32 USB audio interface and native integration with Logic Pro, MainStage, and Ableton Live
Mic input and powerful onboard vocoder
Support for Model Expansions, Sound Packs, Sample Packs, and more from Roland Cloud
Comes with 15 Wave Expansions and 10 Sound Packs, available for download from Roland Cloud
Newly designed 61-note keyboard with synth action
Zen-Core Plus SuperNATURAL Sound Technology
The FANTOM-08 includes thousands of professional sounds from Roland's immense, trendsetting library, with further expansion available through Roland Cloud. But more than this, the new enhanced superNatural sounds and the powerful Zen-Core engine take sounds to the next level.
What is Zen-Core?
Roland's ZEN-Core Synthesis System works across hardware and software, delivering decades of genre-defining sounds with the power to shape them in new and exciting ways. It works in your DAW as well as ZEN-Core compatible Roland hardware, so you can use your favorite sounds in the instrument that inspires you most.
Because it is possible to share the sound between compatible software or hardware it means the sound you get is guaranteed quality and can go wherever you take your hardware or software. Furthermore it offers access to sounds from past generations of Roland products and yet allows you to create sounds for the future.
ZEN-Core tones created on one instrument can be shared with other users or transferred into completely different (but compatible) Roland hardware. Take a sound made on a FANTOM and play it on a JUPITER-X. Or take a luscious JUPITER-X synth patch and play it on the RD-88 Stage Piano, simplifying your setup and expanding your options.
What is superNatural Sound Technology?
The superNatural sound section of the Fantom-08 is where the acoustic qualities of real life instruments are almost indistinguishable from the real thing. They take the nuances, response and dynamics of sounds such as pianos and bring them to life perfect for stage and studio.
Effects Beyond Imagination
The effects system built-in to the Roland FANTOM-08 is simply immense. If you wish to get down and dirty with effects then look no further. The effects system offers 16 multi-effects with 90 different types and this can be combined with 2 insert effects, 1x total effect, reverb, chorus and master compressor. Even the audio input has effects making it one of the most powerful effects system on the entire market.
A Creative Tool - Powerful Recording and Creativity Built-in
Let your creativity run wild with the flexible built-in pattern sequencer. Using a grid-like system, the pattern sequencer allows you to create loops of riffs and patterns set to a length of your liking and then combine, mix and play them together or in any way you like just by tapping them individually on the screen.
The pattern sequences can be modified with advanced editing such a microscope mode showing each individual note details or use the popular Piano Roll screen allowing you to see notes on a grid basis. Using the stunning touch screen you can even draw in motions for features such as a filter. Simply by choosing the filter options and draw mode you can draw in how you wish the filter to operate over the pattern length. The creative possibilities are simply incredible.
16 Trigger Pads - Multi-functional
The Roland FANTOM-08 has a bank of 16 pads easily accessed on the top panel. These pads offer a huge range of functions making live and studio work even faster and more flexible. The pads can be used to trigger samples, mutes and solo parts, trigger patterns, rhythm patterns and much more.
Roland FANTOM-08 Specification
Keyboard
Keyboard: 88 keys PHA-4 with Escapement and Ivory Feel (with velocity)
Sound Generator
TONE:
ZEN-Core
SuperNATURAL Acoustic
SuperNATURAL Acoustic Piano (EXSN01/03 Preload)
SuperNATURAL Electric Piano (EXSN02 Preload)
VTW Organ (Only ZONE2)
Various MODEL sound generators (Require adding EXM Series)

* ZEN-Core Tones and Model Tones can import and export.
* Backup file has compatibility with FANTOM-6/7/8, but it can read the enabled features only.
Expansion:
EXZ Series
EXSN Series
EXM Series

* The expansion are rewritable internal sound generator memory. You can download data from the Roland Cloud and write it via a USB flash drive into the FANTOM\'s internal memory.
Parts: 16 zones (Internal + External)
Scenes: 128 scenes x 4 bank
* The Scenes can import and export
Tones: 3,500 tones or greater; 90 Drum kits or greater
Tone Remain: 8 zones
* When \"Scene Remain Switch\" enabled.
Tone Remain does not apply to VTW Organ sounds.
Favorite: Rating System: 4 steps (0-3)
Tone Search/Scene Search: Rating, Character
Effects:
Multi-Effects: 16 systems, 90 types
Part EQ: 16 systems
Drum Part COMP: 6 systems
Insertion Effect: 2 systems, 90 types (Serial/Parallel connection selectable)
TFX: 1 system, 90 types
Input MFX: 1 system, 90 types

Chorus: 9 types
Reverb: 7 types
Master Compressor
Input Reverb: 7 types
Input EQ: 1 system
Vocoder
Band: 13, 20, 32
Type: Mono, Stereo
Preset Setting: 10
User Setting: 20
Scene Chain
Chain: 16 Scenes x 32 Pages (Total 512 Scenes) per 1 Chain set
Set: 100
Marker: 36 (0-9, A-Z, a-z) per 1 Chain Set
Pattern Sequencer
MIDI Tracks: 16
Group: 16
Pattern: 8 (per each track)
Pattern Length: 64 measures
Recording Method: Realtime recording, Step recording, TR-REC
Editing Method: Piano roll edit (Touch Edit/Automation support), Microscope
Song: 1 (per Scene)
File format: Original, SMF export/import supported
* PAD Sampler trigger data can be recorded.
Sampler - Keyboard Multisample
Format: 16/24-bit linear, 44.1/48 kHz, WAV/AIFF import supported.
Number of Samples: 2,048
Number of Multisamples: 128
Sampling Time: The maximum is 2 minutes 44 second (1 Sample)

* A total of approximately 256 MB (Share with Expansion titles)
* Keyboard Multisample can import and export as ZEN-Core Tone.
Sampler - PAD Sampler
Format: 16/24-bit linear, 44.1/48 kHz, WAV/AIFF import supported
Maximum Polyphony: 8
Number of Samples: 16 pads x 4 banks
Sampling Time: The maximum is 60 minutes (the equivalent of approximately 660 MB).

* A total of approximately 2 GB (including imported WAV files)
* When you use the PAD samples as KBD Wave, then you have to manipulation it.
Sampler - Internal Storage space for files
Others
Rhythm Pattern: Yes
Arpeggiator: Yes
Chord Memory: Yes
Motional Pad: Yes
PAD Mode: Sample Pad,Note Pad,Partial Sw/Sel,DAW Control,Zone Mute,Zone Solo,Kbd Sw Group,Rhythm Pattern,Pattern,Variation Play,Group Play
AIRA LINK: When connected to MX-1
Controllers:
Pitch Bend/Modulation lever *1
Assignable Switch x 2 (S1/S2)
Control knob x 8
Slider x 8
Wheel x 2 *1
Function knob x 6
Sound Modified knob x 2 *1
4 x 4 Pad

*1: 1,024 step editing support
It can be use with Cutoff, Resonance
Display: Graphic Type, 5.5\" (1,280 x 720 dots), backlite LCD (Color/Touch screen, Screensaver, Wallpaper support)
Connectors:
Headphones jack: Stereo 1/4-inch phone type
MAIN OUT jacks (L/MONO, R) (1/4-inch TRS type)
SUB OUT jacks (L/MONO, R) (1/4-inch phone type)
SUB OUT STEREO (PHONES) jacks: Stereo miniature phone type PHONES Support
Mic Input jacks: 1/4 inch TRS type
Line Input jacks: (L/MONO,R) (1/4 inch phone type)
FOOT PEDAL jacks(HOLD, CTRL1, CTRL2)
MIDI connectors (IN, OUT)
USB MEMORY port
USB COMPUTER port (AUDIO/MIDI)
External Device Port: A Roland A-49 or an A-PRO series MIDI Controller can be connected.
* Operation is not guaranteed if a generic MIDI device is connected.
Audio Interface:
Max 24 bit/96 KHz
Record 16 Stereo Channel
Playback 2 Stereo Channel
External Memory: USB Flash drive (sold separately)
Power Supply: AC Adaptor
Power Consumption: 1,300 mAh
Accessories: Owner\'s Manual / AC adaptor
Size and Weight
Width: 1,393 mm (54-7/8 inches)
Depth: 354 mm (13-15/16 inches)
Height: 138 mm (5-7/16 inches)
Weight: 14.8 kg (32 lbs 11 oz)
Roland FANTOM-07 Overview Video