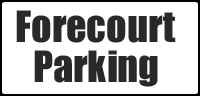 Opening Times
Mon - Sat
9.00am - 5.30pm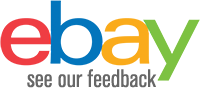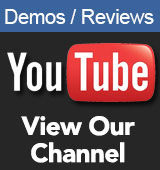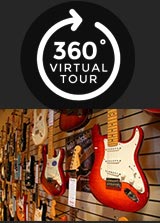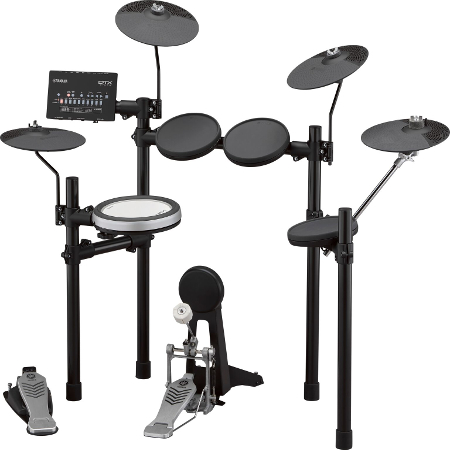 Yamaha DTX482K Electronic Drum Kit
£729.00 RRP £842
Out of Stock
Available to Order Estimated delivery Call 01772 722468
A Great Drum Kit For Beginners
When it comes to learning drums you really need to have your own kit at home and for a lot of people acoustic drums can be a problem because they take up a lot of space and make a lot of noise. This is where electronic drums come in as a great alternative as they take up minimal space and you can plug headphones in for private practice.
If your just getting into drums then you won't want to spend alot of money right away but you also need to avoid the usual cheap electronic kits due to their lack of quality sounds and a severe lack of build quality and feel. This is where the Yamaha DTX482 comes in.
Available at an entry level price whilst boasting outstanding build quality you also get the luxury of 10 built in training features and APP compatibility that will really elevate your learning experience to the next level, all this combined together makes the Yamaha DTX482 a truly amazing kit to learn on
As well as all these features that are built into the DTX482 you also get a bass drum pad which will very much improve your overall experience playing the drums and it will give you a more authentic experience while you are learning. The bass drum pedal also comes as standard with the DTX482 and is a very professional feeling pedal which will further elevate your learning experience.
Of all the fantastic drum pads that you do get with the DTX482 the most noteworthy is the three zone snare drum pad which comes as standard with the DTX482. This pad allows you to get three distinctive sounds depending on where you strike the pad one example of this would be a cross sticking sound. this snare pad coupled with all the other feature will really help to push your learning and overall drumming experience to a new level
Extremely Well Made
Despite is very modest price tag the Yamaha DTX482K is phenomenally well made. It features newly developed drum pads that deliver a great feel and accurate transfer of your playing to the drum module. The DTX482K also feature a silent kick pedal unit which produces minimal sound, perfect for those late night practice sessions. You can also adjust the height of the DTX482K which makes this drum kit suitable for all ages and sizes, this is particularly useful for younger players because as you grow as a player the Drum kit will quite literally grow in size with you. It can also be completely folded down, this means that once you are done with your practice session you can pack the whole unit away and store it very easily.
Authentic Drum Sounds
A Great feature of this Drum kit among many others is the sound module. This is basically the brains of the entire Drum kit and communicates all the sounds you hear when you connect to an amp or plug in your headphones. Yamaha have had many decades of experience creating top level acoustic drums and electronic drums so i think that they more than know what they are doing when it comes to the sound. With the DTX482K you get 10 built in sounds ready to be used straight away which vary from traditional acoustic drum sounds to more modern electronic sounds, along with the 287 different drum and percussive sounds you have more than enough options to be able to create your own unique voice in the drumming world.
Built in Training Features
Adding to the already amazing range of features that make the Yamaha DTX482K a great electronic drum kit for beginners is the inclusion of 10 different training functions that are built directly into the DTX482K module. These training features include pad gate function which is great for beginners, training you up gradually over time. There's also Gate Function which helps you to improve your sense of rhythm and timing while the fast blast function allows you to measure your stroke speed. In addition to the 3 just mentioned there are 7 other diverse training functions which will give you the complete range of support while you are trying to learn the drums.
DTX402K Touch-Dedicated IOS/Android APP
Probably one of the most fun aspects of owning the DTX482K is the dedicated DTX402K IOS/Android Touch APP. Available for free on both IOS and Android the DTX402K Touch APP has some great features that will help you elevate your drumming skills but will also allow you to have a lot of fun doing it. For example the challenge mode is a lot like a video game. It allows you to play along to built in training tracks which are all presented as notation which will encourage you to start reading drum notation, at the end of the track you get a score for accuracy and as an added incentive, once you beat the final stage you get a certificate from Yamaha.
Another great feature of the app is the Editor Function which allows you to edit and create your own drum kits in the module for your own signature sound, it's incredibly easy to use all you need to do is download the app and connect your smartphone or tablet to the drumkit via USB and you're good to go. You will also find that the DTX402K touch app is compatable with the Rec'n'share IOS/Android App which allows you to record yourself playing along to your favorite artist or band and share it with your friends or post it directly to your social media.
PC Connectivity
with almost limitless potential, the DTX482K can be connected directly to your computer via USB. Using this you can connect to your favorite DAW to record your drumming onto musical projects and trigger different sounds
Not Just For Beginners
While this is an ideal kit for anybody who is just starting to learn how to play the drums, the DTX482K Offers enough features and such a high level of quality that even intermediate or more advanced players with still get a lot of satisfaction and joy out of using this product because of the low price tag that is attached to this amazing product
Yamaha DTX482K electronic Drum Kit Specifications
Kit Configuration
3 x Cymbal pads
1 x Hi-Hat pad + pedal
3 x Tom Pads
1 x 3 Zone Snare Pad (XP80)
1 x Bass Drum Pad
1 x Professional Bass Drum Pedal
1 x DTX402 Drum Module
Yamaha DTX402 Drum Module Specs
Dimensions and Weight
Width: 269mm
Height: 147mm
Depth: 39mm
Weight: 0.5kg
Tone Generator
Voices:Drums and Percussion - 287, Keyboard - 128
Drum Kits: 10 (All of which can be edited and overwritten)
Click
Tempo:30 to 300 BPM (tap tempo and voice guidance features)
Beat: 1/4 to 9/4
other
Connectors: SNARE, CRASH, HI-HAT CTL, KICK/PAD (mini stereo audio), TOM1, TOM2, TOM3, RIDE, HI-HAT (mini mono audio), USB TO HOST (type B), AUX IN (mini stereo audio), PHONES/OUTPUT (standard stereo audio), DC IN
Power Supply: PA-130 (or an equivalent recommended by Yamaha)
Power Consumption: 5 W