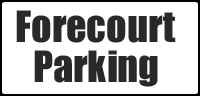 Opening Times
Mon - Sat
9.00am - 5.30pm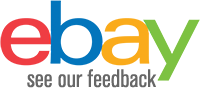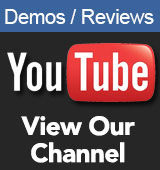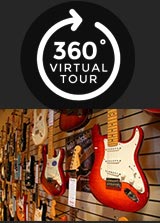 **We are fully open - Online and Instore**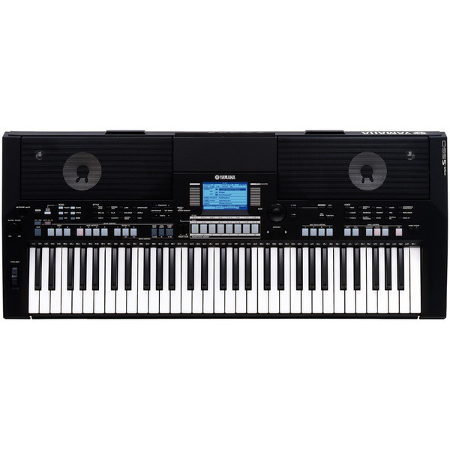 Yamaha PSR-S550 Secondhand
This instrument is discontinued
The PSRS550 is a keyboard packed full of enjoyment for you and the family
Outstanding professional sound quality and styles at unprecedented price points mark out new Yamaha keyboards
The PSR-S550 is loaded with amazing voices. In fact, there are well over seven hundred sounds including beautiful grand pianos, rich acoustic instruments, sparkling synthesizers and a full set of Yamaha XG voices. You can rest assured that XG and General MIDI sequences will sound their best when played back on the PSRS550.Yamaha's highly-acclaimed and exclusive "Sweet", "Cool" and "Live" voices, previously only found on the award-winning TYROS, have been incorporated, resulting in instrument sounds of breathtaking realism.
One Touch Setting
The One Touch Setting (OTS) function automatically configures keyboard parameters, such as melody voice selection, tempo, and accompaniment volume, to optimally match each music style you select. This feature has been improved on the PSRS550. You can, if you like, have the OTS advance automatically with the 4 Main Sections of a style for ultimate hands-free operation.
Sweet ! - Live ! - Cool ! - Natural !- and other great voices
For a new level of sonic versatility Yamaha PSRS550 keyboard offers a huge selection of voices
Sweet, enjoy delicate nuances such as the vibrato
Live , stereo samples that encapsulate the acoustic instruments
Cool reproduce the subtle shades of electric instruments
Natural, use huge amounts of memory to create faithful reproductions of original sounds
Incredible Music Styles
The PSRS550 contains a wealth of fully arranged music styles, including specially designed Pianist Styles, to backup your musical performance. Yamaha style makers around the world have been working very hard to create some wonderful new styles for this release of the PSRS550. Each style has 3 Intros, Main A/B/C/D variations, and 3 Endings, as well as four fill-in patterns for added musical expression. You can change the instrument part settings of any music style, or even create your own custom styles.
Exceptional Sound
---
Dynamic two-way stereo speakers effectively reproduce the PSRS550s high quality voices with rich, full-range sound. The keyboards built-in ports enhance lower frequencies.
The PSR-S550 inherit the high-quality sound features of the PSR-S700/S900 to the max, resulting in improved musical performance through increased polyphony and more voices variations, Using the 16-track sequencer and Style Creator, the ability to produce a wide array of music has greatly increased.
Music Database
Keyboard operation has never been easier! Pressing the Music Database button calls up an on-screen selection of songs by title. Simply select one of your favorite songs and the keyboard is instantly set up and ready to play. The correct tempo, matching style and appropriate sound(s) for the melody are just waiting for you to start playing. Take your music to new heights by inputting your own Music Finder songs. You could put in your favorite music book so that all you have to do is select the song and the keyboard is ready to play. This is a great tool for professionals as well as home hobbyists.
Whether youre an enthusiastic beginner, a serious composer, or anything in-between, the PSRS550s 16-track sequencer has the power to release your musical talent. Arrange up to 16 different instrument parts to create your own fully orchestrated songs. A variety of recording modes and editing functions are available to suit your playing style. You can even see the notes displayed on the large LCD screen (scoring ability).
In addition to MIDI connections, the PSRSS550 feature a USB port enabling effortless computer connection, opening up a whole new world of educational and creative possibilities. Expand your musical possibilities by connecting the keyboard to external MIDI devices or even to a personal computer.
Digital Effects Processor
Create rich timbres and professional mixes with the PSRS550s built-in digital effects processor. A wide variety of effects, from warm sounding reverbs and choruses to extreme delays and distortion are provided for you to add depth to any of the voices. The PSRS550 also includes several Multi Effects and Master EQ that lets you precisely shape the sound.
Specifications Yamaha PSRS550
Body/Color - Silver / Black
Dimensions
Width - 946mm (37-1/4")
Height - 130mm (5-1/8")
Depth - 402mm (15-7/8")
Weight

Weight - 7.5kg (16lbs., 9oz.)

Keyboard

Number of Keys - 61
Type - Organ Style
Touch Response - Yes

Other Controllers Display

Type - Full Dot LCD
Size - 320 x 240 dots
Color - Monochrome
Contrast - Yes
Score Display Function - Yes
Lyrics Display Function - Yes
Language - English, Japanese

Tone Generation

Tone Generating Technology - AWM Stereo Sampling

Polyphony

Number of Polyphony (Max.) - 64

Preset

Number of Voices - 294 + 480 XG + 22 Drum/SFX Kits
Featured Voices - 11 Regional Voices, 8 Regional Drum/Percussion kits, 11 Sweet! Voices, 16 Cool! Voices, 13 Live! Voices

Compatibility

XG - Yes
GM - Yes
XF - Yes

Effects

Reverb - 35 types
Chorus - 44 types
DSP - 237 types
Master EQ - 5 Preset

Functions

Dual/Layers - Voice layer (RIGHT 1, 2)
Split - Separate split points for Chord and Voice (LEFT)
Panel Sustain - Yes
Mono/Poly - Yes
Accompaniment Styles

Number of Preset Styles - 176
Featured Styles - 4 Arabic Styles, 2 Indian Styles, 2 Chinese Styles, 2 Mexican Styles, 3 Latin Styles and 1 Brazilian Style
Fingering - Multi / Full Keyboard
Style Control - INTRO x 3, MAIN VARIATION x 4, FILL x 4, ENDING x 3

Custom

User Styles - Yes
Style Creator - Yes

Other Features

Music Database - 600 + External Files
One Touch Setting (OTS) - 4 for each style

Songs Recording

Number of Songs - 5
Number of Tracks - 16
Data Capacity - Approx. 10,000 notes (when only "melody" tracks are recorded) Approx. 5,400 chords (when only "chord" tracks are recorded)

Recording Functions

Quick Recording, Multi Recording - 16 track
Compatible Data Format: SMF (Format 0 & 1), Style File. Recording format: SMF (Format 0)

Others/ General

Registrations: 8 (x 8 Banks)
Demonstration: Yes
Metronome: Yes
Tempo Range: 5 - 280
Transpose: Yes
Octave Button: Yes
Internal Storage: Internal Memory 800kb
External Drives: Optional USB Flash Memory (via USB TO DEVICE)
DC IN: DC IN 16V
AUX Pedal: Footswitch (optional)
LINE OU: Shared with Phones
USB TO HOST: Yes
Amplifiers: 12W + 12W
Speakers: 12cm x 2 + 3cm x 2