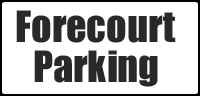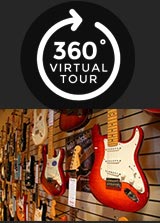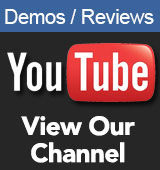 Opening Times
Mon/ Fri/ Sat
9.00am - 5.30pm


Tue/ Wed/ Thur
9.00am - 8.00pm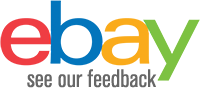 Contact Us
Sales

01772 722468

Email:

sales@achamilton.co.uk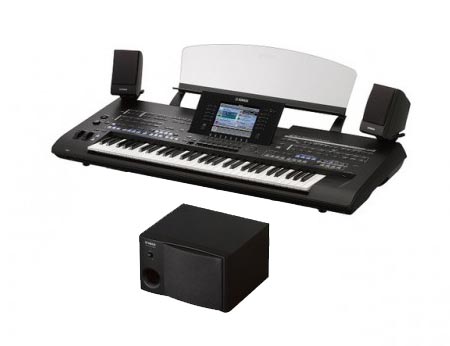 Yamaha Tyros 4 Limited Edition Black Pre-Owned
This instrument is discontinued
The Yamaha Tyros 4 limited edition black keyboard has a few tricks up its sleeve. As well as being finished in a sleek matt black colour it also has an additional 1Gb (FL1024) flash card installed as standard allowing expansion for further new sounds/ samples. The Tyros 4 is known for its fantastically easy user interface with superb sounds and backing styles. Performing any of your favorite pieces of music is a breeze whilst the keyboard is easy to navigate, making light work of recordings or creating your own settings/ styles.
Our pre-owned Tyros 4 LE black models come complete with the following:
Warranty
Usually a manual (can not be guaranteed)
Music Rest
500Gb Hard Drive built-in
Matching black MS04b speaker system
UK mains power cable
Checked by our resident experts for your peace of mind
FL1024 Flash Card installed
Lifetime product support service
USB Turbo stick with a huge amount of additional styles
As products come in used there is the potential for the products to have light markings/ normal wear and tear. For any specific information you should contact us directly for further details.
Limited Edition 10th Anniversary
The Limited edition Tyros 4 was created by Yamaha in celebration of their time producing these fabulous products. Normally being produced in silver, the LE model offered a stark contrast which made the white printed text clear and easy to see against the sleek matt finish. They produced only 2500 units for the entire world so there are not many of them around and they also boasted an internal FL1024 1GB flash card which allows for expansion with further custom samples or Yamaha's own premium pack selections.
The Tyros 4 was the flagship model offering all the very best keyboard technology and blowing away its competition. The brilliant musical styles make it fun and easy to play along with basic chords for any level of player whilst the sounds were simply brilliant. Automatic OTS (One Touch Settings) mean you do not have to mess around deciding what sounds to go with what styles - a single press of the OTS button gives every single one of the built-in styles an automatic 4 sound selection that changes when you change variation of the style. Being able to choose a style and play makes it so simple and so much fun.
No matter what level of player you are, beginner or advanced the tyros 4 Limited Edition model will have everything you need. instant musical satisfaction or in-depth recording including MIDI and audio is available. It will even play back MP3 files as well as record your performance at CD quality straight to the internal 500gb hard drive. Wnat to plug in a microphone? No worries - jjust plug straight into the back and the Tyros 4 is packed with vocal harmonies and effects to bring your voice to life and in perfect harmony with the chords. You can even record your singing too.
Tyros 4 LE is a fantastic all round product and highly recommended by our experts.