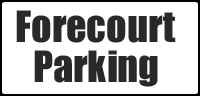 Opening Times
Mon - Sat
9.00am - 5.30pm


Sundays
Closed


2nd/ 3rd June
Closed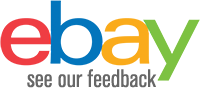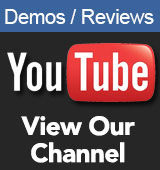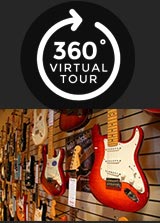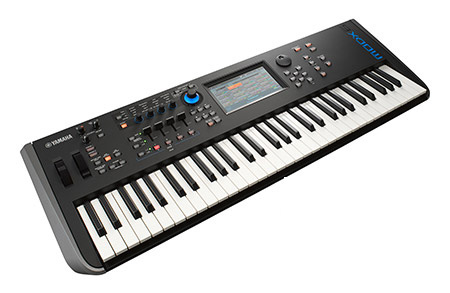 Yamaha MODX6 Synthesizer
£899.00 RRP £1482
4 In Stock
Free Mainland UK Delivery
Next working day on orders placed before 2pm
Pay Monthly
Pay up to 50% deposit - adjustable at checkout.
Example deposit of £89.90...
12 Months 13.9% APR - £72.29 P/M
24 Months 13.9% APR - £38.49 P/M
36 Months 13.9% APR - £27.29 P/M
48 Months 13.9% APR - £21.74 P/M
Click HERE for finance FAQ.
The Yamaha MODX6 is an incredibly versatile 61 note synthesizer with top class sound technology derived from the flagship Montage series. The MODX synthesizer has many of the Montage flagship features including its high quality sound technology and yet boasts new features such as the new drum pattern feature. It is capable of phenomenal sound creativity and control via a single 'Superknob' controller which can be completely customised in its control capability. If your looking for a complete all in one synth with added FM-X and AWM2 technology along with powerful DAW integration - then this is the perfect instrument.
Main Features:
Large colour touch screen interface
Performance sound selection as found in the Yamaha Montage
Full FX-X sound engine and AWM2
Arpeggiator and Motion Sequencer
Superknob controller
SSS - Seamless sound switching capability
4 Real-time controller knobs with Mod and Pitch wheels
Lightweight design for easy transportation
10 Out 2 in USB Audio interface capability
1Gb Integrated flash memory
stereo A/D Input
Envelope Follower
Cubase AI Included

The Sound - FM-X and AWM2
Sound is the root of any great music. The MODX6 packs 5.67Gb of waveforms with over 2000 preset performances from the factory. It contains 2 of the most powerful sound technologies on the market: FM-X and AWM2. This combined with the capability of being able to play them individually or combined means sound possibilities are virtually endless.
FM-X Technology comes from the 80's taken from the delights of products such as the Yamaha DX7. This highly demanded technology, used by huge names of that era, is now available with a modern twist. FM technology combines sine waves in a huge combination of ways to create rich, lush sounds with huge dynamic capabilities. The system uses an 8-Operator FM architecture and has 64-note polyphony, many Filter Types and more. Create sounds no one has ever heard with Motion Control for ever-evolving and changing textures.
AWM2 is a Yamaha only sound generation method using a custom way of compressing and storing high quality samples but offering much more detail and capability then most sound generation methods. Each of the 16 AWM2 Parts feature 128 note polyphony, eight programmable synthesizers with a Filter (18 different Types!), Amplitude,Pitch and Filter Envelope Generators, nine LFOs, 3-band, EQ and a dedicated Dual Insert Effect with Virtual Circuitry Modeling. In a nutshell it is a stunning sound source with in-depth editing and flexibility!

Live Set for Perfect Live Performance Switching
A Live Set is a "Playlist" for Performances and comes with preset banks of live sets for the performances within the MODX. Live sets are fully customisable and you can create your own user banks of live sets. There are up to 8 user banks available and each bank can hold up to 256 Performances with up to 16 showing on the screen at once for instant recall. This takes the stress out of live performance - easy and clear custom organisation of your sound selections.
Expandable Sound Source
There is 1Gb of flash memory built in to the MODX6 as standard. This memory can be used for installing new samples direct from USB devices offering high speed reading/writing for your own custom Samples or Synth Libraries. As standard, the famous Bosendorfer piano sample for Montage will be available to owners free of charge to start you off.
MODX6 is compatible with soundmondo - Yamahas' Sound sharing community where users can upload their own or download sounds created by other users. Expansion potential is huge. Using an iOS device it is possible to use the Soundmondo app and control your sounds directly and easily.
Sound Compatibility - Montage/ MODX
Yamaha have made the MODX6 very compatible with the most popular formats of Yamaha products. It is directly compatible with MONTAGE as well as MOTIF XS/XF and MOXF Voices and Performances. So if you fancy having your favourite Montage performances to be able to take out and gig in a lightweight package, then look no further.

SUPER KNOB
Super Knob is possible the most powerful single controller you will come across on an instrument. It has the ability to control anything up to 128 individual parameters in a single twist and each one can be controlled in its own unique way. So for example you could have one sound crossfade in to another whilst adjusting reverb on another sound and moving multiple filter parameters to sharpen or dull multiple sounds at once. The choice is yours and completely controllable but there are magnificent presets as standard in the MODX6 for you to try and get your teeth into.
Rhythm Pattern Feature With Envelope Follower
The new Rhythm Pattern feature makes an easy and intuitive way to add drum patterns to your live performances. By pressing the buttons a vast choice of drum styles are displayed to choose from and play instantly.
On the same screen is the Envelope Follower. The Envelope Follower converts audio into a control source for control of virtually any synthesizer parameter. For example, a drum loop could drive effects parameters for a cool rhythm or a vocal recording could control multiple parameters for a "talking" synthesizer. The audio can even be a "live" source through the A/D Input. Your imagination is the only limit to sound creativity!
Motion Sequences
Motion Sequences are tempo-synchronised, completely customisable control sequences that can be assigned to virtually any synthesizer parameter and provide incredible new ways of creating sound. Motion Sequences also have dedicated controls on the front panel making it easy to manipulate and change in real-time, providing incredible interactivity and expression.
Multi-Channel USB Audio Interface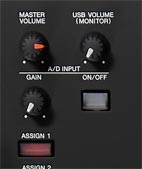 Expanding your creative potential - The Yamaha MODX6 is capable of acting is a 10 out/ 2 in audio interface. A single USB cable gives all the audio and MIDI capability you could ever require for recording your masterpieces when connected to your DAW. As standard it also comes with Cubase AI so you can get creative straight from the outset.
Dedicated USB Volume Control
The MODX6 has a single dedicated to control the input volume of your USB stream. When playing audio backing tracks for example, it is easy to instantly control the sound levels for you to play along.
MOXF6 VS MODX6
The MODX6 replaces the famous MOXF6 workstation. As a comparison here are just some features of the two products side by side...
| | | |
| --- | --- | --- |
| | MOXF | MODX |
| Sound Generation | Motif-Xf with 741 MB waverom | Montage quality with 5.67Gb Waverom + FM-X |
| Flash Memory | Expandable up to 1Gb (optional) | 1Gb Flash as standard |
| SSS (Seamless Sound Switching) | No | Yes for up to 4 Part Performances |
| Insert Effects | A/B x 8 parts + A/D Input | A/B x 12 parts + A/D Input |
| Arpeggiator | 7,981 types With 4 Parts simultaneous | 10,239 types with 8 Parts simultaneous |
| Display | 240 x 64 dot, backlit LCD | 7" Colour Touch screen |
MODX6 Technical Specification
Keyboard
61 Key with initial touch response
Tone Generator
Sound Generation: Motion Control Synthesis Engine with FM-X (8 operator, 88 algorithms) and AWM2 (8 element voices up to 16 parts)
Polyphony: FM-X - 61 Note, AWM2 - 128 note max
Waveforms: Preset 5.67Gb. User - 1Gb
Performances: Approx. 2000
Filters: 18 Types
Effects System: Reverb x12 types, Variation x 85 types, Insertion (A/B) x 85 types, Master effect x 23 types
Sequencer
Note Capacity: Approx 130,000 notes
Tempo: 5-300 BPM
Performance Recorder: 128 songs
Tracks:16
Recording Type: Real-time replace, real-time overdub, real-time punch in/out
Sequence Format: MODX Original Format, SMF format 0/1
Motion Sequencer: + 1 Lanes max
Arpeggiator
Parts: 8 Parts simultaneous
Presets: 10,239 types
User: 256 types
Others
Live Sets: Preset: 256 and more, User: 2048
Controllers: Master Volume, A/D Input, USB Volume, Pitch Bend Wheel, Modulation wheel, Control sliders x4, Knobs x4, Super Knob, Data Dial
Display: 7" TFT Colour wide touch screen
USB Audio Interface: 44.1kHz, Out 10 channels (5 Stereo), in 4 channels 2 Stereo channels)
Connectors: USB TO DEVICE, USB TO HOST, MIDI In/ Out, Foot Controller 1/2, Foot Switch (Assignable / Sustain), Output L/MONO/R - 6.3mm phones jacks, PHONES, A/D Input L/R 6.3mm Phone jacks
Weight: 6.6Kg (14lbs 9oz)
Dimensions: (WxDxH) 937 x 331 x 134(mm).... (36-7/8" x 13-1/16" x 5-1/4")
MODX Dom Sigalas Demo
Yamaha MODX Launch Video