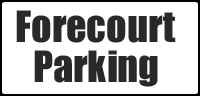 Opening Times
Mon - Sat
9.00am - 5.30pm


Contact Us
Sales:

01772 722468

Email:

sales@achamilton.co.uk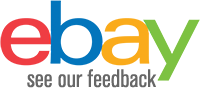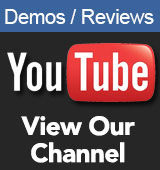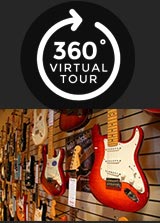 **We Are Open for Mail Order, Telephone Enquiries and Product Support**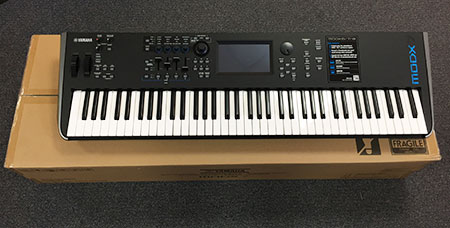 Yamaha MODX7 Music Synthesizer - Ex-Demo
Our Ex-Demo Yamaha MODX7 is great condition. It comes with original box, manuals, power supply, 2 year warranty and everything as per a new model. It may have the odd very small surface mark having been used for a show but does not affect its functionality or operation. A great way to get this incredible 76 note lightweight synthesizer at a fraction of the normal cost. Please do contact us directly with any specific product questions regarding this unit.
Yamaha MODX7 - Flagship Features Without The Price Tag
The Yamaha MODX7 takes the flagship Montage sound engine with both FM-X and AWM2 sounds and puts them together in a lightweight, compact synthesizer with outstanding sound editing and performance capabilities. The AWM2 engine offers nearly 6Gb of waveforms whilst the FM-X engine expands on the legendary FM synthesis found in the famous DX7 synthesizer. The combination of both sound generations combined with advanced sound control capabilities make the MODX7 a synthesizer out in its own league. If that is not enough with the standard 2000+ performances to choose from then a 1Gb flash card allows you to import and use your own samples along with those available on the marketplace from the likes of Yamaha and others.
A performance can consist of up to 16 parts though normally around 4-8 are used at any time. With up to 8 parts - each independent part can have its own dual insert effects and routing to the high quality master effects system as well. These can then be individually modified or globally modified in real-time using the world leading Superknob controller.
Superknob
This aptly named controller can modify up to 128 parameters in a single twist and the factory performances make great use of this capability. A single twist could adjust effects filters, volumes, LFO, arpeggios and more all with a single movement and each part can have its own parameters modified in anyway you want - backwards, forwards, upwards! You name it the Superknob can control it so you can create the most powerful and unique sounds your imagination can muster up.
DAW Integration - Song Writers Dream
Use the powerful sound engine linked in with your favourite DAW and just a single USB cable for huge song writing capabilities. A single USB cable offers up a 10 out 4 in multi-channel audio interface along with 16 MIDI channels all at a single instance. Recording high quality audio has never been easier and combined with the included Cubase AI software, it will take no time to make your own masterpieces.
MODX7 Specification
Keyboard
76 Key with initial touch response
Tone Generator
Sound Generation: Motion Control Synthesis Engine with FM-X (8 operator, 88 algorithms) and AWM2 (8 element voices up to 16 parts)
Polyphony: FM-X - 61 Notes, AWM2 - 128 note max
Waveforms: Preset 5.67Gb. User - 1Gb
Performances: Approx. 2000
Filters: 18 Types
Effects System: Reverb x12 types, Variation x 85 types, Insertion (A/B) x 85 types, Master effect x 23 types
Sequencer
Note Capacity: Approx 130,000 notes
Tempo: 5-300 BPM
Performance Recorder: 128 songs
Tracks:16
Recording Type: Real-time replace, real-time overdub, real-time punch in/out
Sequence Format: MODX Original Format, SMF format 0/1
Motion Sequencer: + 1 Lanes max
Arpeggiator
Parts: 8 Parts simultaneous
Presets: 10,239 types
User: 256 types
Others
Live Sets: Preset: 256 and more, User: 2048
Controllers: Master Volume, A/D Input, USB Volume, Pitch Bend Wheel, Modulation wheel, Control sliders x4, Knobs x4, Super Knob, Data Dial
Display: 7" TFT Colour wide touch screen
USB Audio Interface: 44.1kHz, Out 10 channels (5 Stereo), in 4 channels (2 Stereo channels)
Connectors: USB TO DEVICE, USB TO HOST, MIDI In/ Out, Foot Controller 1/2, Foot Switch (Assignable / Sustain), Output L/MONO/R - 6.3mm phones jacks, PHONES, A/D Input L/R 6.3mm Phone jacks
Weight: 7.4Kg (16lbs 5oz)
Dimensions: (WxDxH) 1144 x 331 x 134(mm).... (45-1/16" x 13-1/16" x 5-1/4")
MODX Dom Sigalas Demo