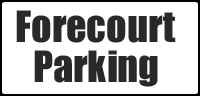 Opening Times
Mon - Sat
9.00am - 5.30pm


Sundays
Closed


2nd/ 3rd June
Closed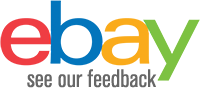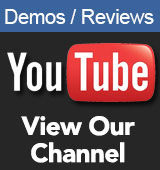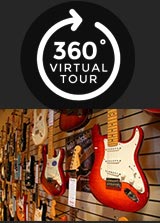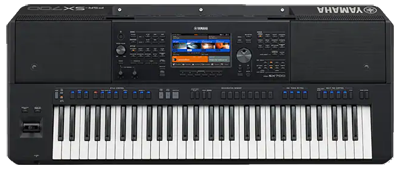 Yamaha PSR SX700
£999.00 RRP £1494
10 In Stock
Free Mainland UK Delivery
Next working day on orders placed before 2pm
Pay Monthly
Pay up to 50% deposit - adjustable at checkout.
Example deposit of £99.90...
12 Months 13.9% APR - £80.34 P/M
24 Months 13.9% APR - £42.78 P/M
36 Months 13.9% APR - £30.33 P/M
48 Months 9.9% APR - £22.57 P/M
Click HERE for finance FAQ.
The Yamaha PSR SX700 replaces the PSR S770 / PSR S775.
The Brand New Yamaha PSR SX700 keyboard is packed full of quality voices and styles, the operating system has been re-vamped with touch screen operation, a brand new key action, new assignable buttons, joystick, and live controllers. There are 3 parts for the right hand allowing you to build rich luscious layers and an improved way to save and organise your registrations. A new output system means the PSR SX700 will sound amazing through amplification
See an explanation of voice and style types on the Yamaha PSR SX700 below
Yamaha PSR SX700 Keyboard Features
986 Voices, including 131 Super Articulation voices and 24 Organ flutes. 41 Drum/SFX kits
400 Styles, including 353 Pro Styles, 34 Session Styles, 10 DJ styles and 3 Free Play
Pre-installed Expansion content
400MB on-board memory for expansion data
1GB internal memory
MIDI song file capacity : 3MB per file
Joystick, FSB keyboard for powerful live performance
Intuitive and fast control with 7" color touch screen and Assignable function
Mic/Guitar input for use when singing or collaborating with other performers
Playlist and Registration for quick and easy set up
Audio Recording (WAV/MP3)
Voice and Style expandability with the Yamaha Expansion Manager
Main Differences between PSR SX700 and PSR SX900
986 voices vs 1337(PSR SX900)
131 Super articulation voices Vs 952 (PSR SX900)
400 styles vs 525 (PSR SX900)
400MB on-board memory vs 1G (PSR SX900)
The following features are not on the PSR SX700 :- Revo! Drums Chord Looper, Vocal Harmony and Vocoder, Expansion of Audio Styles, Bluetooth Audio, Sub Line Out, 2 stereo amplifiers. No USB Display Out
Pre Installed Expansion Packs
In addition to the huge array of voices and styles in the PSR SX700 Yamaha have pre loaded 4 expansion packs




The PSR SX700 gives you an huge feature set designed to let you realise your musical ideas fast - and with total control.
PSR SX700 :-Write, Record, and Perform
Your song starts with an idea - a simple tune or rhythm that you build with the accompaniment and finally arrange into a finished piece. With a Yamaha PSR SX700 keyboard, you'll find that process smoother and more intuitive than . Loaded with authentic rich instrument voices and toe tapping accompaniment styles, creating rich music backgrounds and fully developed songs with the PSR SX700 is as simple as playing a few chords.
There are hundreds of effects options to choose from which have been significantly upgraded from the previous range. these including real distortion amp models that you can use with the PSR SX700's external input. Add to that the amazing real-time controls and a full-color touch sensitive 7" LCD for easy navigation, and you're just starting .
Accompaniment Styles add an instant backing band to your performances while you maintain control over the chord progressions and arrangements. Record your arrangements on the PSR SX700-s 16-track song recorder-player or capture audio performances directly on a USB drive.
The PSR SX700 provides a range of powerful production tools. Vocal Cancel lets you effectively remove the vocal or lead instrument from an audio song file to create minus-one tracks for practice or karaoke-style performances, and even independently change the song's pitch and tempo. The PSR SX700's Audio Styles include audio rhythm tracks played by actual musicians, so the PSR SX700 isn't copying the real thing - it IS the real thing! And for karaoke, the PSR SX700's quality background vocals put you center stage.
FSB Keyboard
The Yamaha PSR SX700 has the new FSB keyboard. It has a heavier initial key resistance and greater key travel when compared to previous models. You can play comfortably even on the backs of the keys whilst upgraded components suppress horizontal key movement. It a top quality keyboard action for a top quality keyboard
High Quality Output
Another big and important improvement for the Yamaha PSR SX700. The new Digital Audio Converter (DAC) provides high quality defined sound across a wide frequency range, ensuring the PSR-SX900 always cuts through the mix. This makes a big difference when connected to an external PA, you get the quality of sound you expect delivered to the PA system.
Style Section Reset PSR SX700
This subtle improvement can make a big difference when accompanying singers or other musicians, simply press the [RESET/TAP TEMPO] button to jump to the beginning of the bar.
Style Section PSR SX700
Styles have never sounded better or more natural because the programmers are able to use all of the new super articulation voices and improved effects section. Mega voices are specific for the style section creating more authenticity and variation.
Explanation of voice types Yamaha PSR SX700
| | |
| --- | --- |
| S.Art (Super Articulation)* | These Voices provide many benefits with great playability and expressive control in real time. For example, with the Saxophone Voice, if you play a C and then a D in a very legato way, you will hear the note change seamlessly, as though a saxophone player played it in a single breath. Similarly with the Concert Guitar Voice, if you play a C note and then the E just above in a very legato but firm way, the pitch slides up from C to E. Depending on how you play, other effects such as `shaking` or breath noises (for the Trumpet Voice), or finger noises (for the Guitar Voice) are produced. |
| Live | These acoustic instrument sounds were sampled in stereo, to produce a truly authentic, rich sound-full of atmosphere and ambience |
| Cool | These Voices use sophisticated programming to capture the dynamic textures and subtle nuances of electric instruments. |
| Sweet | These acoustic instrument sounds also benefit from Yamaha's sophisticated technology, and feature a finely detailed and natural sound |
| Drum | Various drum and percussion sounds are assigned to individual keys, letting you play the sounds from the keyboard. |
| SFX | Various special effect sounds and percussion sounds are assigned to individual keys, letting you play the sounds from the keyboard. |
| Live Drums | These are high-quality drum sounds that take full advantage of Stereo Sampling and Dynamic Sampling. |
| Organ Flutes | These authentic organ Voices let you adjust the various footages and craft your own original organ sounds. |
| Mega Voices | These Voices make special use of velocity switching. Each velocity range (the measure of your playing strength) has a completely different sound. For example, a guitar MegaVoice includes the sounds of various performance techniques. In conventional instruments, different Voices having those sounds would be called up via MIDI and played in combination to achieve the desired effect. However, now with MegaVoices, a convincing guitar part can be played with just a single Voice, using specific velocity values to play the desired sounds. Because of the complex nature of these Voices and the precise velocities need to play the sounds, they're not intended for playing from the keyboard. They are, however, very useful and convenient when creating MIDI data-especially when you want to avoid using several different Voices just for a single instrument part. |
Organ Flutes Yamaha PSR SX700
The Organ Flutes Voices can be edited by adjusting the footage levers, adding the attack sound, applying effect and equalizer, etc.

There are three organ types, and each organ type has its own display, which beautifully recreates the actual appearance of an actual instrument.Each type provides realistic, intuitive control over the sound with special footage levers, tabs and switches-letting you adjust the sound with much the same feel as on an actual instrument.

Explanation of style types Yamaha PSR SX700
| | |
| --- | --- |
| Session | These Styles provide even greater realism and authentic backing by mixing in original chord types and changes, as well as special riffs with chord changes, with the Main sections. These have been programmed to add "spice" and a professional touch to your performances of certain songs and in certain genres. Keep in mind, however, that the Styles may not necessarily be appropriate-or even harmonically correct-for all songs and for all chord playing. In some cases for example, playing a simple major triad for a country song may result in a "jazzy" seventh chord, or playing an on-bass chord may result in inappropriate or unexpected accompaniment |
| Free Play | These Styles are characterized by rubato performance. You can perform freely with remarkably expressive accompaniment, without being constrained by a strict tempo |
| DJ | These contain their own special chord progressions, so you can add chord changes to your performance simply by changing the root key. The Multi Pad (page 53) data in the "DJ Phrase" category are specially created for these Styles. You can call up the suitable Multi Pads by using the One Touch Setting function (page 43). |
| + Audio | The Audio Styles (+Audio) have been specially produced by adding audio recordings of studio musicians playing in various recording studios worldwide. This adds exceptionally natural feel, ambience and warmth to the drums and percussion of the Style, giving your performance greater expressive potential. Specifically, it retains the subtle nuances and grooves that are difficult to reproduce using the preset drum/percussion kit. Yamaha Time Stretch Technology allows the audio to follow your tempo changes without changing pitch, so everything stays in perfect sync. Audio Styles can be played back and controlled by this instrument; however, by default the data is not included on this instrument. Audio Styles or Expansion Packs that contain Audio Styles may be available at the Yamaha website (only the PSR SX900 has the capability to add audio styles). |
PSR-SX700
Color/Finish
Body
Color
Black
Size/Weight
Dimensions
Width
1017 mm
Height
139 mm
Depth
431 mm
Weight
Weight
11.5 kg
Control Interface
Keyboard
Number of Keys
61
Type
Organ (FSB), Initial Touch
Touch Response
Normal, Soft 1, Soft 2, Hard 1, Hard 2
Other Controllers
Joystick
Yes
Control Knobs
2 (assignable)
Display
Type
TFT Color Wide VGA LCD
Size
800 x 480 dots (7 inch)
Touch Screen
Yes
Color
Color
Language
English, German, French, Spanish, Italian
Panel
Language
English
Voices
Tone Generation
Tone Generating Technology
AWM Stereo Sampling
Polyphony
Number of Polyphony (Max.)
128
Preset
Number of Voices
986 Voices + 41 Drum/SFX Kits
Featured Voices
131 S.Art!, 30 Mega Voice, 31 Sweet! Voices, 74 Cool! Voices, 89 Live! Voices, 24 Organ Flutes!
Compatibility
XG
Yes (for Song playback)
GS
Yes (for Song playback)
GM
Yes
GM2
Yes
Expandability
Expansion Voice
Yes (approx. 400 MB)
Editing
Voice Set
Part
Right 1, Right 2, Right 3, Left
Effects
Types
Reverb
59 Presets + 30 User
Chorus
106 Presets + 30 User
DSP
322 Presets + 30 User
Insertion Effect
1-5: 322 Presets + 30 User
Master Compressor
5 Presets + 30 User
Master EQ
5 Presets + 30 User
Part EQ
28 Parts
Others
Mic/Guitar effects: Noise Gate x 1, Compressor x 1, 3Band EQ x 1
Arpeggio
Yes
Accompaniment Styles
Preset
Number of Preset Styles
400
Featured Styles
353 Pro Styles, 34 Session Styles, 10 DJ Styles, 3 Free Play
Fingering
Single Finger, Fingered, Fingered On Bass, Multi Finger, AI Fingered, Full Keyboard, AI Full Keyboard
Style Control
INTRO x 3, MAIN VARIATION x 4, FILL x 4, BREAK, ENDING x 3
Other Features
One Touch Setting (OTS)
4 for each Style
Style Section Reset
Yes
Expandability
Expansion Style
Yes (Internal Memory)
Compatibility
Style File Format, Style File Format GE
Songs
Preset
Number of Preset Songs
5 Sample Songs
Recording
Number of Songs
Unlimited (depends on the drive capacity)
Number of Tracks
16
Data Capacity
Approx. 3 MB/Song
Recording Function
Quick Recording, Multi Recording, Step Recording
Compatible Data Format
Playback
SMF (Format 0 & 1), XF
Recording
SMF (Format 0)
Multi Pads
Preset
Number of Multi Pad Banks
226 Banks x 4 Pads
Audio
Audio Link
Yes
Functions
Registration
Number of Buttons
8
Control
Registration Sequence, Freeze
Playlist
Number of Records
2500 (max.) Records per Playlist file
Lesson/Guide
Lesson/Guide
Follow Lights, Any Key, Karao-Key, Your Tempo
Search
Registration Bank
Demo/Help
Demonstration
Yes
Overall Controls
Metronome
Yes
Tempo Range
5 - 500, Tap Tempo
Transpose
-12 - 0 - +12
Tuning
414.8 - 440 - 466.8 Hz
Octave Button
Yes
Scale Type
9 types
Miscellaneous
Direct Access
Yes
Text Display Function
Yes
Wallpaper Customization
Yes
Display Out
No/td>
Voices
Harmony/Echo
Yes (with Arpeggio)
Panel Sustain
Yes
Mono/Poly
Yes
Voice Information
Yes
Styles
Style Creator
Yes
Style Recommender
Yes
OTS Information
Yes
Songs
Song Creator
Yes
Score Display Function
Yes
Lyrics Display Function
Yes
Multi Pads
Multi Pad Creator
Yes
Audio Recorder/Player
Recording Time (max.)
80 minutes/Song
Recording
.wav (WAV format: 44.1 kHz sample rate, 16 bit resolution, stereo), .mp3 (44.1 kHz sample rate,128/256/320 kbps, mono/stereo)
Playback
.wav (WAV format: 44.1 kHz sample rate, 16 bit resolution, stereo), .mp3 (MPEG-1 Audio Layer-3: 44.1/48.0 kHz sample rate, 64-320 kbps and variable bit rate, mono/stereo)
Lyrics Display Function
Yes (.mp3 only)
Time Stretch
Yes
Pitch Shift
Yes
Vocal Cancel
Yes
Storage and Connectivity
Storage
Internal Memory
Yes (approx. 1 GB)
External Drives
USB Flash Memory (via USB to DEVICE)
Connectivity
Headphones
Yes
FOOT PEDAL
1 (SUSTAIN), 2 (ARTICULATION), Function Assignable
Microphone
Microphone/Guitar x 1
MIDI
IN, OUT
AUX IN
Stereo mini jack
LINE OUT
MAIN OUTPUT (L/L+R, R)
USB TO DEVICE
Yes
USB TO HOST
Yes
Amplifiers and Speakers
Amplifiers
15 W x 2
Speakers
13 cm x 2 + 5 cm x 2
Power Supply
Power Supply
PA-300C or an equivalent recommended by Yamaha
Power Consumption
21 W
Auto Power Off Function
Yes
Accessories
Included Accessories
Owner's Manual, Online Member Product Registration, Music Rest, AC Adaptor(may not be include depending on your area. Check with your Yamaha dealer.)
Why is the Yamaha PSR-SX700 So Good
Yamaha PSR-SX700 - SX900 Is it worth it?
Extra Free Expansions - Yamaha PSR-SX700
Yamaha PSR-SX700 VS Korg PA700 Which is better?
Yamaha PSR-SX700 VS Korg PA700 Sounds comparison
Yamaha PSR-SX900/SX700 Search Feature
Yamaha PSR-SX900/SX700 Playlist Demo Tutorial + S975 Music Finder