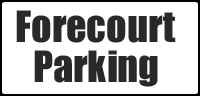 Opening Times
Mon - Sat
9.00am - 5.30pm


Sundays
Closed


2nd/ 3rd June
Closed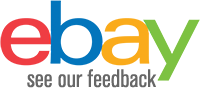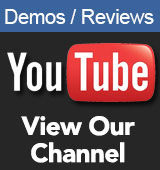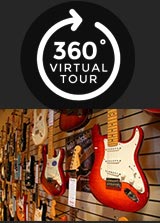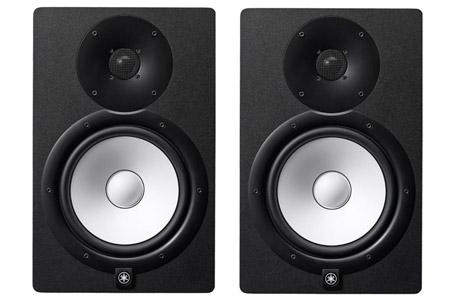 Yamaha HS8 Studio Monitor Pair - Black
Bundle currently not available. However Bundle componants may be in stock
The Yamaha HS8's are a superb quality, amplified studio monitor speaker designed to offer professional results. The 8" Woofer and 1" Dome tweeter offer an incredibly flat response with superior detail and clarity without being harsh. Known around the globe for their neutral design they are highly recommended for anyone wanting a pro sound.
HS8 Main Features
2-way bass-reflex bi-amplified nearfield studio monitor with 8" cone woofer and 1" dome tweeter
38Hz - 30kHz frequency response
75W LF plus 45W HF bi-amp system for high-performance 120W power amplification
ROOM CONTROL and HIGH TRIM response controls
XLR and TRS phone jack inputs accept balanced or unbalanced signals
Enhance your studio with the Yamaha HS8 monitors. Their large 8" woofer and 120 watts of biamplified amplification make them excellent for use in larger studios and rooms. The large speaker allows bass to breathe naturally in a mix whilst the overall flat response and balanced nature of the HS8 lets the detail of other instruments through in order to get the perfect final master recording/ mixdown.
Sound Controls
Yamaha HS8 monitors have select controls on the rear panel in order to make them suit almost any studio environment. 2 Switches offer high frequency control and room control so the amplified sound can be adjusted to cater for the aborbstion of the room and the positioning of the speakers in the room to make sure the resulting sound is as natural as possible.
Versatile Uses
The HS8 monitors dont just suit recording studio use. Their clarity and natural quality make them excellent for use as home amplified speakers for listening to music or MP3's and they also work incredibly well as amplified speakers for use with musical instruments. Many stage pianos and keyboards may not have in-built speakers and the HS8 will fit that gap.
2-way bass-reflex bi-amplified nearfield studio monitor with 8" cone woofer and 1" dome tweeter
38Hz - 30kHz frequency response
75W LF plus 45W HF bi-amp system for high-performance 120W power amplification
ROOM CONTROL and HIGH TRIM response controls
XLR and TRS phone jack inputs accept balanced or unbalanced signals
Dimensions: W: 250mm (9.8") / H: 390mm (15.4") / D: 334mm (13.1")
Net weight: 10.2kg (22.5 lbs.)