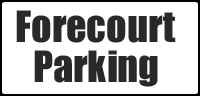 Opening Times
Mon - Sat
9.00am - 5.30pm


Sundays
Closed


2nd/ 3rd June
Closed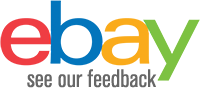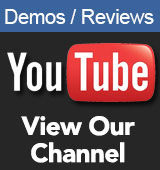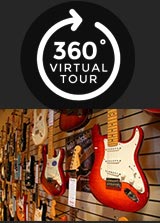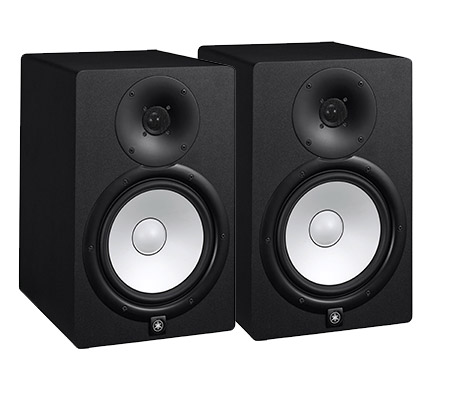 Yamaha HS8 Studio Monitors Pair - Refurbished
£398.00 RRP £700
1 In Stock
Free Mainland UK Delivery
Next working day on orders placed before 2pm
These refurbished Yamaha HS8 monitors offer incredible value for money and save a small fortune on the new prices. Our monitors come in excellent condition with power cables and full manufacture warranty. Some small marks may be present but are in full working condition and tried and tested by us and Yamaha. For specific images or information please do not hesitate to contact us.
The HS8 monitors are world renowned for their natural clarity and response. Ideal for mastering, working at home or in the studio and also perfect for use on musical instruments. The 8" Woofer has a great frequency range down to 38Hz and with the 1" tweeter goes right through to 30kHz so you get to hear every nuance in your sound.
The rear panel houses 2 inputs either TRS or XLR balanced inputs. There is a single master volume along with ROOM CONTROL and HIGH TRIM response for room compensation. With the in-built 120w bi-amplified system there is more than enough power for large rooms.
Main Features:
2-way bass-reflex bi-amplified nearfield studio monitor with 8" cone woofer and 1" dome tweeter
38Hz - 30kHz frequency response
75W LF plus 45W HF bi-amp system for high-performance 120W power amplification
ROOM CONTROL and HIGH TRIM response controls
XLR and TRS phone jack inputs accept balanced or unbalanced signals
2-way bass-reflex bi-amplified nearfield studio monitor with 8" cone woofer and 1" dome tweeter
38Hz - 30kHz frequency response
75W LF plus 45W HF bi-amp system for high-performance 120W power amplification
ROOM CONTROL and HIGH TRIM response controls
XLR and TRS phone jack inputs accept balanced or unbalanced signals
Dimensions: W: 250mm (9.8") / H: 390mm (15.4") / D: 334mm (13.1")
Net weight: 10.2kg (22.5 lbs.)