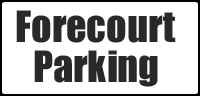 Opening Times
Mon - Sat
9.00am - 5.30pm


Sundays
Closed


2nd/ 3rd June
Closed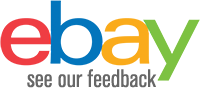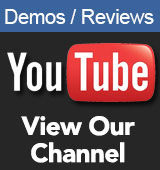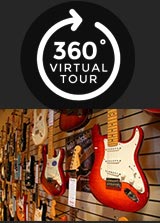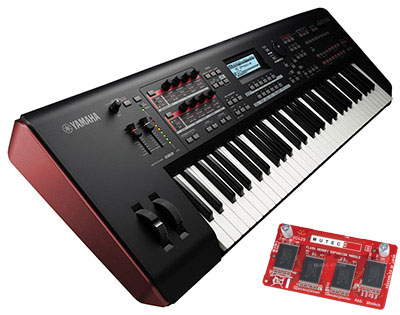 Yamaha MOXF6 Workstation New with 512Mb Flash
£699.00 RRP £1064
Out of Stock
Available to Order Estimated delivery Call 01772 722468
Free Mainland UK Delivery
Next working day on orders placed before 2pm
The Yamaha MOXF6 is a versatile workstation/ synthesizer with a lightweight and compact design, yet somehow, packs in some of Yamahas most advanced features making it a complete solution for music creation and production as well as being a formidable instrument for playing live. Using their very best sound processor from the Motif-XF and including features such as 16 track MIDI sequencer, USB audio interface, DAW controls, Cubase AI software, flash expansion and a plethora of sounds, the MOXF6 punches far above its class.
Yamaha MOXF6 The Sound Engine
Yamaha have gone to town with the sound-engine using the same processor as the flagship Motif-XF workstation. A huge 741mb of waveforms make up the incredible sound choice from pianos, to synth and drums with everything in-between. The clever nature of the sound processing in the MOXF6 sets it apart from competing models and allows users to create rich, complex sounds right down to minute detail. Each single sound can be made up from 8 elements and each element has its own envelope generators such as FEG, AEG etc which means individual oscillators, used to make the sounds, can all have their own characteristics, allowing for phenomenal sound depth and control! All of the preset sounds have been engineered to make use of the vast features of the MOXF sound engine resulting in professional studio quality sounds, all ready to go, straight from the box.
Yamaha are well known for making pianos and special care has been taken to make sure the piano sounds are as realistic as possible. Yamahas 9ft CFIIIS and a 7-ft S6 grand piano have been meticulously sampled and re-created in the MOXF6 for an incredible piano playing experience.
Yamaha MOXF6 Ease Of Use
Getting around such a feature-rich instrument can be daunting task sometimes but Yamaha have worked their magic to make life easy for you, the player, leaving you to concentrate on your playing and creativity without getting baffled by the available features. Sounds can be easily accessed by the category button where all of the internal sounds are split into main categories for super-fast navigation. Want to layer or a split sound quickly? - No problem! Easy access buttons make it a breeze to create layers and splits of sounds from any genre/ category of music. Example: Select a main sound (i.e. Piano S6), press layer and choose a category i.e. strings, then choose from a list of all the strings sounds to layer with - thats it! the MOXF6 will then automatically take you to a new performance with the selected sounds layered ready to go. It is just as quick to then add drums to the mix as well as a split. In-fact up to 4 parts can be played simultaneously using the performance mode.
Yamaha MOXF6 Versatile Performance Options
Performance mode is great for creating a full sound whether it be with rich layers of sound or making use of the 4 simultaneous arpeggiators. There are over 7000 arpeggiator patterns to choose from including bass riffs, lead lines, drum patterns and more which can be assigned to either of the parts in the performance mode. This makes it possible to have a drummer, bass player, guitarist and a lead part all playing at once like a full band. Though performance mode allows a maximum of 4 different parts at once, the MOXF6 song mode can be used to layer and split up to 16 different parts at once.
Yamaha MOXF6 Expandable Sounds
Using an optional flash card, the Yamaha MOXF6 can be expanded using an extensive sound library. This opens up a whole world of powerful new sounds and sound expansion potential. As a bonus for our customers - we will include a USB stick with additional bonus sound packs including the Motif XF premium pack with additional sample sounds including the Yamaha CS80, PJ symphonic Orchestra and Chick Coreas Mark V E.Piano which has a very unique character and tone. It is also possible to expand the MOXF sounds with your own custom samples. With the use of available third party software, users can make their own full sound sets with multiple sample layering for a complete custom sound.
Yamaha MOXF6 Powerful Effects Processing
Yamaha MOXF6 has a huge range of built-in effects for sound enhancement and manipulation. Some of these effects utilise Yamahas amazing VCM technology (Virtual Circuitry Modelling). These effects re-produce the quality of sound only normally associated with vintage hardware such as compressors, EQs and phasers. These effects are the perfect partner for creating vintage sounds from yesteryear or the modern sounds of todays music. There are 54 different types of insert effects alone covering everything from delays and reverb through to distortions and phasers. Up to 8 insert effects can be used simultaneously i.e. 1 effect on each of 8 parts along with a master effect, master EQ, reverb and chorus effects. Each of the effects can be modified to suit your exact taste and requirements.
Yamaha MOXF6 DAW Integration
The DAW integration is quite simply incredible in such a compact sized workstation. As well as a standalone product the MOXF6 can integrate fully with most DAW systems via a single USB cable. With this one connection it is possible not only to control your system via MIDI but it is also capable of acting as a 2in/2out USB audio interface, transferring high quality audio direct to the computer for ultra precise recording. In the instrument there are built-in control layouts for use as a controller keyboard. There are famous name templates built in such as Ableton, Cubase, Logic and other popular software makes which offer advanced control features for the selected software. i.e when using Cubase, the main window of the MOXF6 will show the controls available on the buttons under the screen and allows you to control features such as changing VST, changing channel, calling certain screens from within cubase, mixer controls and more. It becomes an incredibly versatile controller for most DAW systems and the functions can also be changed to suit your needs.
As well as its integration with other brands, the MOXF6 ships with the latest Cubase AI software offering a complete production solution right out of the box. Cubase AI itself is a very high quality studio/ production system packed with in-depth editing features, audio and MIDI recording, effects processing and fantastic mastering facilities. There is also a Yamaha MOXf editor which lets you edit all the parameters, effects and sound selections of the MOXF6 from the computer. It is possible to create sounds right from scratch using the software and gives full access to the features of the workstation in a nice clear arrangement.
Built-In sequencer
MOXF6 features a built-in 16 track MIDI sequencer. This powerful tool offers both real-time recording, which records your performance data as you play it, and step recording, which is suitable for recording precise phrases or other difficult passages. It can even record particularly creative performances directly to a song or pattern simply by pressing the [REC] button.
The intuitive pattern recorder is a song creators dream. Patterns of 16 tracks can be built up with separate segments as loops and then chained together as you want them to make a song or they can be switched in real-time for performance purposes. the versatility of the system is remarkable and allows users to let loose their creativity.
Features Yamaha MOXF6
Keys: 61 keys - touch sensitive
Polyphony: 128 notes
Number of parts: 16 (play 4 simultaneously from sound the keyboard)
Voices: 1,152 Normal Voices + 72 Drum Kits, GM: 128 Normal Voices + 1 Drum Kit, User: 384 Normal Voices + 32 Drum Kits
Performances: 256 (4 parts)
Sequencer: Real-time and step, 16 parts, 64 songs
Included Acc.: AC adaptor (PA-150 or an equivalent recommended by Yamaha), USB cable, Owners Manual, Online Manual CD-ROM x 1 (containing Reference Manual, Synthesizer Parameter Manual, and Data List), CUBASE AI DOWNLOAD INFORMATION
Dimensions: Width: 1,030 mm / Height: 125 mm / Depth: 358 mm
Weight: 7.1Kg
Keyboards
| | |
| --- | --- |
| MOXF6 | 61 keys, semi-weighted keyboard (Initial Touch) |
Tone generator
| | |
| --- | --- |
| Tone Generator | AWM2, with Expanded Articulation |
| Maximum Polyphony | 128 notes |
| Multi Timbral Capacity | 16 parts (Internal), A/D input part |
| Wave | 741MB (when converted to 16-bit linear format), 3,977 waveforms |
| Voices | Preset: 1,152 Normal Voices + 72 Drum Kits, GM: 128 Normal Voices + 1 Drum Kit, User: 384 Normal Voices + 32 Drum Kits |
| Performance | User: 256 (up to 4 parts) |
| Filter | 18 types |
| Effects | Reverb x 9 types, Chorus x 22 types, Insertion (A, B) x 54 types x 8 parts, Vocoder x 1 (uses both Insertion Effect A and B blocks), Master Effect x 9 types, Master EQ (5 bands), Part EQ (3 bands, stereo) |
Sequencer
| | |
| --- | --- |
| Note Capacity | Approx. 226,000 notes |
| Note Resolution | 480 ppq (parts per quarter note) |
| Maximum Polyphony | 124 notes |
| Tempo (BPM) | 5 � 300 |
| Song recording type | Real time replace, Real time overdub (with the exception of the Pattern Chain), Real time punch in/out (Song only), Step (with the exception of the Pattern Chain) |
| Song tracks | Song: 16 sequence Tracks (Loop on/off can be set for each Track), Tempo Track, Scene Track , Pattern: 16 Phrase Tracks , Pattern Chain: Pattern Track, Tempo Track, Scene Track |
| Songs | 64 Songs, Mixing Voices: 16 Voices per Song/Pattern (up to 256 Voices) , Mixing Templates: 32 for all Songs and Patterns |
| Patterns | 64 Patterns (x 16 sections), Measures: 256 maximum |
| Phrases | User Phrases: 256 per Pattern |
| Arpeggio | Preset: 7,981 types, User: 256 types (MIDI Sync, MIDI transmit/receive channel, Velocity Limit, and Note Limit can be set. 4 Arpeggio parts can be played simultaneously.) |
| Scene Memory | 6 per Song |
| Sequence formats | Original format, SMF format 0, 1 (Format 1 load only) |
Size/Weight
Dimensions
Width
1,030mm (40.5")
Height
125mm (5")
Depth
358mm (14")
Weight
Weight
7.1kg (15.6 lbs.)
Other
| | |
| --- | --- |
| Master | User:128 (Each master includes Master keyboard settings with 4 Zones, Assignable Knob settings, Program Change table.) |
| Sequence Software compatible with the Remote Control function | For Windows�: Cubase 7 series, SONAR X2, For Mac�: Cubase 7 series, Logic Pro 9, Digital Performer 7 (Functions to be controlled differ depending on the software.) |
| Controllers | Pitch Bend wheel, Modulation wheel, Assignable Knob x 8, [DATA] dial x 1, Assignable Function buttons x 2 |
| Display | 240 x 64 dot, backlit LCD |
| Connectors | OUTPUT [L/MONO]/[R] (standard phone jack), A/D INPUT [L]/[R] (standard phone jack), [PHONES] (standard stereo phone jack), [FOOT CONTROLLER], FOOT SWITCH [ASSIGNABLE]/[SUSTAIN], MIDI [IN]/[OUT]/[THRU], USB [TO HOST]/[TO DEVICE], DC IN |
| Power Supply | 13W |
| Accessories | AC adaptor (PA-150 or an equivalent recommended by Yamaha), USB cable, Owners Manual, Online Manual CD-ROM x 1 (containing Reference Manual, Synthesizer Parameter Manual, and Data List), CUBASE AI DOWNLOAD INFORMATION |