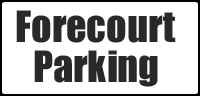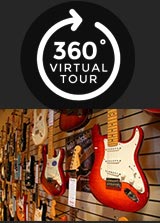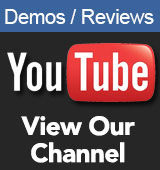 Opening Times
Mon/ Fri/ Sat
9.00am - 5.30pm


Tue/ Wed/ Thur
9.00am - 8.00pm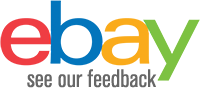 Contact Us
Sales

01772 722468

Email:

sales@achamilton.co.uk
Korg PA1X Used
This instrument is discontinued
The PA1X a truly easy to use keyboard for everyone

Turn it on choose a rhythm and press the one touch setting-- the sound quality is inspiring, youll be tapping your toes by the end of the intro and youll be astounded by how good you sound when you start playing.

There are 4 one touch setting for each rhythm allowing you to enjoy the instrument from the moment you unpack it. When your ready to learn more the display will allow you to grasp its capabilities quickly

.

The Sounds are the best-- Korg instruments have always been good, in the past they were mostly appreciated by the professional/semi professional players but this keyboard changes the mould. Now everyone will want to use a Korg. The sounds are now better than CD quality (the sampling rate has been increased above industry standard and what a difference this make to what we hear)

Record your performance-- The backing sequencer is designed to let you capture all of the styles accompaniment tracks in one pass. The sequencer is compatable with Standard Midi Files and Kareoke files, and provides massive editing power. You can even edit the tone parameters of a sound assigned to a track

Performance controls-- Eight assignable sliders, 4 assignable switches, a joystick and 2 fixed function faders.

A great way to use these is by calling a preset organ performance, the eight sliders are set as drawbars and the joystick switches between tremolo(fast) and chorus(slow) leslie effects. Korgs flutes are fantastic, it combines for an awesome organ setup.

Screen-- The large 240 x 320 colour touchscreen is easy to understand and is intuitive. If youve never used one before you get used to the idea instantly. The PA1XPro screen allows you to access all of the features of the instrument quickly

Connections-- The back panel offers a damper pedal input, an assignable pedal input and a connection to the optional EC5 multi function footswitch. The USB port is essential for quick transfer of data from the internal hard drive to a computer for further editing or archiving

Audio and Midi connections-- The PA1XPro has 2 pairs of audio outs and 2 pairs of midi in/outs. There are 2 sets of audio in, that can be used for sampling and providing input to the onboard Vocal Harmoniser, 1 set can be switched to a balanced line input with a separate gain control. A coaxial S/P DIF outut is included in the specifications making the PA1Xpro a truly professional quality instrument

Quality Voicing-- The PA1X Pro has 62 notes of polyphony. There are 760 sounds plus 516 more that you can create yourself. There are 48 preset drumkits, and 128 programmable drumkits. Korg includes a very powerful effects unit allowing 4 master effects and a set of Vocal effects provided by the legendary TC Helicon.

Songbook-- You can select a song setup from a huge choice of preset and user defined registrations. Calling up the correct style, tempo, sounds and effects

Optional CDRW-- For less than £200 you can add the CDRW and transfer your music directly to a CD to be played on any standard CD player. Quality is perfect because there is no external noise to interfere with your performance.

Powerful Sampling-- Korg has lots of experience in coupling samplers to workstations and now they have incorporated it into an arranger keyboard. It can read Wav files, AIFF Files and Akai samples. Sampled drum kits can be sliced to create brand new drum kits, allowing you make your instrument sound completely different from others.Sounds can then be filtered modified and processed by the internal effects.

Rhythms created by the worlds best musicians-- The PA1XPro is packed with over 350 musical styles created by brilliant musicians from all over the world. Each style consists of 8 accompaniment parts. You can use the bare minimum bass & drums or use all 8 parts to throw out a full big band behind your sound. New styles can be added or played directly from floppy or loaded onto the hard drive from a computer via the USB connection.
Korg PA1XPro - SPECIFICATIONS
| Model | Korg PA1XPro |
| --- | --- |
|   |   |
| Keyboard | 61 keys, with velocity and mono aftertouch. |
| Operating System | KORG OPOS (Objective Portable Operating System) and RX (Real eXperience) Technology. Multitasking, Load-While-Play feature. SSD (Solid State Disk)-resident. Upgradable from floppy disk. |
| Display | 320 x 240 pixels, Color TouchView™ graphic touch screen |
| Help | Hypertextual, contextual help system. Multilingual starting from OS Rel. 1.5. |
| Data storage | 1.44MB Floppy Disk Drive (MS-DOS0 compatible), Optional CD-RW (KORG CDRW-1), Optional 2.5" ATA Hard Disk Drive Korg PA1X |
| Sound generation system | KORG Hl - Hyper Integrated. |
| Polyphony | 62 voices, 62 oscillators. Filters with resonance. |
| Multitimbricity | 40 tracks (2 x 16 Sequencer, 4 Keyboard, 4 Pads) |
| Sounds | Factory: >870, including a Stereo Piano and GM Level 2-compatible Programs, 48 Drum Kits User: 256 Sounds, 64 Drum Kits. |
| Digital Drawbars | 8 Footages. Realtime control, using the Assignable Sliders |
| Sound Edit | Qnboard full editing for Sounds and Drum Kits |
| Sampling | Record, Edit, Time Slice (cornpatible with Korg, Wav, Aiff and Akai files) |
| PCM RAM Memory | 16MB standard, expandable up to 32MB with an optional 16MB SIMM module |
| PCM ROM Expansion | 2 slots available, for up to 32MB of additional samples (up to 512 extra Sounds and 128 Drum Kits) |
| Effects | 4 stereo digital rnulti-effect processors (with 89 effect types each, plus Vocoder). Voice Processor by TC¿Helicon™ |
| Voice Processor | Voice technology by TC Helicon. Four-parts harmonizer, Reverb, Delay, Compressor, EQ. Pitch Correction and Voice Modeling available as options. |
| Realtime Tracks | Four Keyboard tracks (Upper 1, 2, 3, Lower), 4 Pad tracks |
| Performances | 320 Realtime Performance locations. |
| Single Touch Settings (STS) | Memorize Realtime tracks and Voice Processor settings. Up to 4 x 608 Styles. Up to 4 x each SongBook entry. |
| Styles | More than 450 preloaded Styles, SSD-resident, freely reconfigurable. Up to 608 available Style locations. Eight Style tracks, 4 Single Touch Settings and one Style Performance per-Style.Direct Disk (up to 96 Styles) and Direct Hard Disk (up to 288 Styles) |
| Style controls | 4 Variations, 2 Fills, 2 Intros, 2 Endings, Intro 3/Count In, Fill 3/Break, Synchro Start/Stop, Tap Tempo/Reset, Fade In/Out, Bass inversion, Manual Bass, Tempo Lock, Memory, Accompaniment Volume, Accompaniment Mute, Drum Mapping, Snare & Kick Designation |
| General controls | Master Volume, Ensemble, Octave Transpose, Master Transpose, Split Point, Style Change, Tracks Volume, Quarter Tone (pedal func-tion), Assignable Sliders, Assignable Switches, Joystick, Dial. |
| Pads | 4 Assignable Pads + Stop button |
| Song Play | Patented XDS Crossfade Dual Sequencer player - 2 Sequencers with separate Select, Start/Stop, Pause, « (Rewind) and » (Fast For-ward) controls. Balance control.Lyrics data can be displayed on-screen, or on an external video monitor. Jukebox function. SMF |
| Sequencer | Quick, Multitrack and Step Record functions. Full-featured sequencer. 16 tracks. Up to 200,000 events. SMF native format. |
| MP3 Player/Recorder | MP3 Player/Recorder (optional). Requires a KORG EXBP-MP3 expansion board. |
| CD Audio Player/Writer | Optional. Requires a KORG CDRW-1 drive. Writing available starting from OS Rel. 2.0. |
| SongBook | Fully programmable music database, with automatic selection of Style Play and Song Play modes. Different custom lists can be created. |
| Pedals | Damper, Assignable (continuous, footswitch), EC5 |
| Realtime controllers | Joystick (pitch+ modulation), Assignable Sliders, Assignable Switches, Pads |
| MIDI | 2 x IN, 2 x OUT (toggle as THRU ports). Individual track assignement. Auto-setup functions (MIDI Setup) |
| USB | USB 1.1 connector (Type B/Slave) |
| Audio inputs | 2 x Line In, 1 x Mic In with Gain control |
| Audio Outputs | 2 Main (LefUMono, Right), 2 Sub (1, 2), 1 5/PDIF digital coaxial (mirroring Main Outputs) |
| Headphone | Front 6.3 mm 1/4" jack connection |
| Amplification | Biamped 2 x 35 Watt (Woofer) + 2 x 12 Watt Speakers |
| Speakers | 4 Speakers (13 cm Woofer + Dome Tweeter), 2-way, Bass Reflex Box |
| Power Supply | Universal 100 - 240V AC power supply |
| Power Consumption | 65 W |
| Dimensions | W: 1123 mm/44.21", D: 428 mm/16.85", H: 189 mm /7.44 |
| Weight | 21 kg/46.3 Ibs |
| Accessories | Users Manual, AC Power Cable, Music Stand, CDRW installation kit |