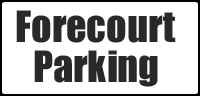 Opening Times
Mon - Sat
9.00am - 5.30pm


Sundays
Closed


2nd/ 3rd June
Closed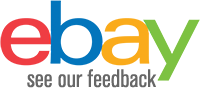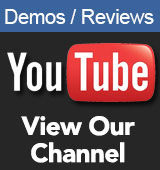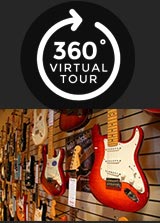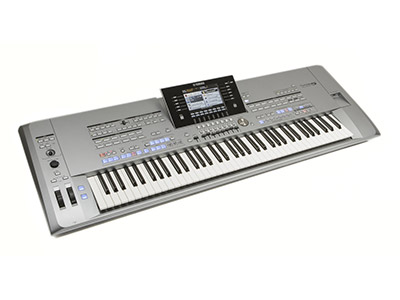 Yamaha Tyros-5-76 Pre-Owned
This instrument is discontinued
£1899.00 RRP when new £3814
1 In Stock
Free Mainland UK Delivery
Next working day on orders placed before 2pm
Pay Monthly
Pay up to 50% deposit - adjustable at checkout.
Example deposit of £189.90...
12 Months 13.9% APR - £152.72 P/M
24 Months 13.9% APR - £81.32 P/M
36 Months 13.9% APR - £57.65 P/M
48 Months 13.9% APR - £45.92 P/M
Click HERE for finance FAQ.

Used Model Available

We have Yamaha Tyros-5-76 Pre-Owned available as a pre-owned unit. Call us for details on condition and spec. Click to view list.
Tyros5 is now discontinued the item being offered for sale is pre-owned. The picture is a standard Tyros5 picture not the one for sale. We are careful to confirm condition with you before you purchase. Nearly all keyboards that we trade in are in excellent condition and if they are not we will make a point of describing any wear. 12 months warranty is standard on all hi value pre-owned instruments over £1000
Tyros5-76 Pre-Owned
A&C Hamilton`s Tyros5 is different.
We have 2 Yamaha trained Tyros5 experts in 1 store to give you the best service.
We have a unique USB Turbo stick which we load with over 900 additional styles, useful technical stuff and the Music Finder
Free Service guiding you through the transfer of all your premium voices and custom voices from Tyros 4 to Tyros 5
We have a really easy system in place to make part-exchanging hassle free
Welcome to Organ World - Yamaha Tyros5
The Tyros5 features Vintage, Home, Euro, Concert, and Theatre organ Voices, all superbly reproduced with stunning samples that allow the Tyros5 to shine in any situation that an organist might encounter. With features such as a comprehensive set of realistic organ-style controls, adjustable effects, and intuitive operation that allows you to alter the sound in real time while you play, Organ World is sure to meet the demands of the most demanding performer.
Authentic Ensemble Performances - Yamaha Tyros5
Ensemble Voice is an amazing new feature that reproduces true divisi playing in a section. In the past, a Voice like Brass Quartet would use a sample of four players, which sounded great. However, if you played two notes youd get eight players, which could sound great but isnt the most realistic. Tyros5 Ensemble Voices always get the same number of players because Tyros5 has the musical knowledge of a professional music arranger. Play two notes with a Brass Quartet Ensemble Voice, and Tyros5 will send the trumpets to the top notes and the trombones to the lower notes; its an incredibly realistic sound.
Ensemble Voices also utilize parameters which enliven the performance to reproduce the subtle variations in timing heard in a real ensemble. This provides an authentic sound that sounds as if a group of actual performers were playing and allows you to enjoy playing like an instrumental quartet with ease.
More than 300 New Voices including `S.Art2 Voice` - Yamaha Tyros5
More than 300 new Voices have been added to the Tyros5, including new brass, guitars, synth, electric pianos, and upright pianos. S.Art2 Voices are high-quality sounds that re-create the feeling of an actual instrument when performing.
New Design - Yamaha Tyros5
The Tyros5 features a metallic silver body (titanium finish) that looks as if it were chiseled out of metal, giving it an exclusive, high-tech feel. Weve also given attention to the button operations and knob positions, so that people who are already familiar with Tyros can operate the new model freely and without worries.
Enhanced DSPs for authentic effects that give you "that" sound - Yamaha Tyros5
Not only does the Tyros5 have new and high-quality effect types, including Real Distortion and Real Reverb, it provides beautifully designed panel displays, with highly intuitive controls - just like actual effect devices. These also include VCM (Virtual Circuit Modeling) effects that use the same technology as the professional-level processing on Yamahas high-end mixers.
Vocal cancel - Yamaha Tyros5
A powerful Vocal Cancel function effectively cancels or suppresses signals like vocals and solos that play a central role in an audio file, allowing you to make your own "minus one" track and sing "karaoke" style with just instrumental backing.
Time stretch and pitch shift - Yamaha Tyros5
Not all people have the same vocal range. The Tyros5 can put your favorite song in the key of your choice with a powerful pitch shift feature that lets you change the key without changing the tempo. If you do want to change the tempo, you can use the time stretch feature to slow down or speed up the tempo without changing the pitch.
Add Rhythm to your performances with Audio Styles - Yamaha Tyros5
Adding forty new percussion-based Styles to the Tyros5's impressive backing and accompaniment capabilities, Audio Styles add natural feel, ambience, and warmth to drum and percussion parts, offering greater expressive potential. Audio Styles also benefit from Yamahas Time Stretch Technology, which allows the audio to follow your tempo changes without changing pitch, so everything stays in perfect sync.
A versatile high performance audio engine that gives you total control over your sound. - Yamaha Tyros5
The Tyros5 is capable of playing back and recording audio files (including performances using Audio Styles), and also possesses a range of audio manipulation features you can use to create "karaoke" style "minus one" tracks in the key and tempo of your choice.
Real Reverb - Yamaha Tyros5
Real Reverb is an improved version of the Reverb technology found in previous versions of the Tyros. New algorithms take a greater number of factors into account, producing smoother, more natural reverbs.
VCM (Virtual Circuit Modeling) - Yamaha Tyros5
While digital solutions are increasingly prevalent in music production studios and performance venues, but older analog gear is still used to get the warm sound that digital effects typically cannot provide. VCM Technology provides accurate reproductions of the classic sound of such effects units.
Real Distortion - Yamaha Tyros5
Real Distortion effects are based on digital models of classic guitar amplifiers from the 1960s and 1970s. There are also digital models of legendary analog guitar effect pedals. The result meticulously reproduces the frequencies and dynamics of real distortion guitar sounds. With the new, intuitive graphical interface, youll feel like youre controlling the original amplifier!
Audio Link Multi Pad - Yamaha Tyros5
Audio Link Multi Pad function lets you link your own audio files (sound effects, vocal phrases, and so on), and trigger them from the Pads as you perform.
Right Hand Style Control - Yamaha Tyros5
With Tyros5 you can create up to three split points across the keyboard. Offering the flexibility to, for example, assign a different Voice to each zone. Tyros5's accompaniment styles can now be controlled by chords played in the right hand split zones, allowing you to play bass parts manually with your left hand.
Cross fader - Yamaha Tyros5
Cross fader lets you adjust the volume balance between MIDI Song playback and Audio file playback. Moving the fader to the left increases the volume of MIDI Song playback, while moving it to the right increases the volume of Audio playback.
Panel Lock - Yamaha Tyros5
Lock the panel to prevent any settings from being changed when you are away from the instrumen-the perfect function for the live performer.
4 Sub out - Yamaha Tyros5
Tyros5 features four Sub Out line-out connections that you can use to adapt your sound to any performance situation, whether it be sending a specific part to a powered monitor, or sending a different sound to the house PA
Specs
Size/Weight
Dimensions
Width
1347mm
Height
142mm
Depth
450mm
Weight
Weight
16.0g
Control Interface
Keyboard
Number of Keys
76
Type
Organ (FSX), Initial Touch/Aftertouch
Touch Response
Hard1, Hard2, Medium, Soft1, Soft2
Other Controllers
Pitch Bend
Yes
Modulation
Yes
Sliders
9 (including 1 assignable), Cross Fader
Art. Switches
2
Display
Type
TFT VGA 7.5 inch LCD
Size
640 x 480 dots
Color
Color
Language
English, German, French, Spanish, Italian
Panel
Language
English
Voices
Tone Generation
Tone Generating Technology
AWM Stereo Sampling
Polyphony
Number of Polyphony (Max.)
128
Preset
Number of Voices
1279 Voices + 480 XG Voices + 37 Drum/SFX Kits
Featured Voices
Ensemble 55 S.Art2! 44 / S.Art! 288 MegaVoice 54 / Live! 138 Cool! 81 / Sweet! 37 / Organ World 40
Custom
Optional Wave Capacity
MAX 1,024MB (Optional)
Sampling
Custom Voice
Voice Edit
Yes
Sound Creator/Voice Set
Yes
Compatibility
XG
Yes
GS
Yes
GM
Yes
GM2
Yes
Expandability
Expansion Voice
Yes *Wave Capacity: depends on the optional Flash Memory Expansion Module (FL1024M, FL512M)
Part
Right 1, Right 2, Right 3, Left
Effects
Types
Reverb
52 Presets + 3 User
Chorus
106 Presets + 3 User
DSP
DSP1: 322 Presets + 3 User, DSP2-9: 322 Presets + 10 User
Master Compressor
5 Presets + 5 User settings
Master EQ
5 Presets + 2 User settings
Others
Mic effects: Noise Gate x 1, Compressor x 1, 3Band EQ x 1
Vocal Harmony
Number of Presets
Vocal Harmony: 44, Synth Vocoder: 10
Number of User Settings
60 * The number is the total of Vocal Harmony and Synth Vocoder.
Vocal Effect
23
Accompaniment Styles
Preset
Number of Preset Styles
539
Featured Styles
40 + Audio, 7 FreePlay, 441 Pro, 51 Session
Fingering
Single Finger, Fingered, Fingered On Bass, Multi Finger, AI Fingered, Full Keyboard, AI Full Keyboard
Style Control
INTRO x 3, MAIN VARIATION x 4, FILL x 4, BREAK, ENDING x 3
Other Features
Music Finder
2,500 Records
One Touch Setting (OTS)
4 for each Style
Expandability
Expansion Style
Yes
Expansion Audio Style
Yes Audio Capacity: approx. 124MB
Compatibility
Style File Format, Style File Format GE
Songs
Preset
Number of Preset Songs
5 Sample Songs
Recording
Number of Songs
Unlimited (depends on the drive capacity)
Number of Tracks
16
Data Capacity
approx. 300 KB/Song
Recording Function
Quick Recording, Multi Recording, Step Recording
Compatible Data Format
Playback
SMF (Format 0 & 1), XF
Recording
SMF (Format 0)
Functions
Registration
Number of Buttons
8
Control
Registration Sequence, Freeze
Lesson/Guide
Lesson/Guide
Follow Lights, Any Key, Karao-Key, Your Tempo
Performance Assistant Technology (PAT)
Yes
Demo/Help
Demonstration
Yes
Overall Controls
Metronome
Yes
Tempo Range
5 - 500, Tap Tempo
Transpose
-12 - 0 - +12
Tuning
414.8 - 440 - 466.8 Hz
Octave Button
Yes
Scale Type
9 Presets
Miscellaneous
Direct Access
Yes
Text Display Function
Yes
Wallpaper Customization
Yes
Voices
Harmony/Echo
Yes
Panel Sustain
Yes
Mono/Poly
Yes
Voice Information
Yes
Styles
Style Creator
Yes
Style Recommender
Yes
OTS Information
Yes
Songs
Song Creator
Yes
Score Display Function
Yes
Lyrics Display Function
Yes
Multi Pads
Multi Pad Creator
Yes
Audio Recorder/Player
Recording Time (max.)
80 minutes/Song
Recording
.wav (WAV format: 44.1 kHz sample rate, 16 bit resolution, stereo)
Playback
.wav (WAV format: 44.1 kHz sample rate, 16 bit resolution, stereo), .mp3 (MPEG-1 Audio Layer-3: 44.1/48.0 kHz sample rate, 64-320 kbps and variable bit rate, mono/stereo)
Time Stretch
Yes
Pitch Shift
Yes
Vocal Cancel
Yes
Multi - Recording
.aud (Tyros5 original: 44.1 kHz sample rate, 16 bit resolution, stereo)
Multi - Playback
.aud (Tyros5 original: 44.1 kHz sample rate, 16 bit resolution, stereo)
Storage and Connectivity
Storage
Internal Memory
approx. 6.7MB
Hard Disk Drive
500GB
External Drives
USB Flash Memory (via USB to DEVICE)
Connectivity
Headphones
Yes
FOOT PEDAL
1 (SUSTAIN), 2 (ARTICULATION 1), 3 (VOLUME), Function Assignable
Microphone
Yes (Combo Jack)
MIDI
MIDI A (IN/OUT), MIDI B (IN/OUT)
AUX IN
L/L+R, R
LINE OUT
MAIN (L/L+R, R), SUB OUT (1,2), SUB OUT (3,4 / AUX OUT)
RGB OUT
Yes
USB TO DEVICE
USB 2.0 x 2 (Front/Back)
USB TO HOST
USB 2.0 x 1
Accessories
| | |
| --- | --- |
| Included Accessories | Owner's Manual, Online Member Product Registration, AC Power Cord, Music Rest, two Music Rest Brackets, USB Wireless LAN Adaptor * May not be included depending on your particular area. Please check with your Yamaha dealer. |
Multi Pads
| | | |
| --- | --- | --- |
| Preset | Number of Multi Pad Banks | 190 banks x 4 Pads |
| Audio | Audio Link | Yes |
YAMAHA TYROS 5 vs. KORG Pa4X
Tyros 5 vs. SX900
YAMAHA TYROS 5 vs. KORG Pa3X
YAMAHA TYROS 5 FIRST PLAY DEMO
YAMAHA TYROS 4 vs. YAMAHA TYROS 5
On the 6th November our 2 Tyros experts, Justin and Keith, attended the Advanced Tyros 5 training day in Leigh. Its very important to us as a shop that the Tyros 5 is well received by the keyboard playing community. Justins views are below
First impressions Tyros 5 by Justin Myerscough
Styles
539 styles - all the audio styles are different to the ones on S950 - all styles will be different - even those with the same name. example 60's guitar pop - same name but sounds incredibly better.
Registrations
- registrations from Tyros4 will sound better on Tyros 5 even though using same sounds and styles because of the huge difference in DSP effects and the styles as previously mentioned.
Piano sound
- sounds like one of the latest clavinovas - lots of new piano sounds including s.art upright piano's and 2 octave latin piano's.
Vintage keys pack that was on T4 SE is better on T5.
New feature Chord detection
Chord detection - previously it has not been possible to seperate chord detection so that now you can play chords in the right hand that the accompaniment will be deriven from with a bass in the left hand which does not affect the chord pattern - Uses - especially useful for people accompanying themselves or another person singing or wheres there is something else playing the melody line other than you.
New Feature - Organ World
The organ section is incredible , where previously organ enthusiasts have found it necessary purchased organ sounds from third partys or premium packs for iconic organs such as Wurlitzer, Wersi ,Lowrey , now those sounds are so impressive its hard to imagine anyone needing to do that , in addition the classical organ sounds are simply stunning , even if classical organs wouldn't normally "float your boat " they are now so good it makes you want to play them. There are also theatre organ pedal voices which are used in the new theatre organ styles but also can be used independantly for those of us who can still play with our feet ! There is also a free play theatre organ style which is very useful if you want the same effect as playing an organ with pedals.
New Feature Ensemble Section
This is one of the most important and exciting developments on Tyros 5 , its also the most different to get across without you hearing it but suffice to say that the end result creates an unprecedented realism which works particularly well in the following areas :
reproducing the effect in an incredibly "human" way of :
1 - a quartet of big band sounds
2- a quartet of string instruments
3 - a quartet of woodwind instruments
4 - a quartet of vocal or choristers
5 - a quartet of brass sounds ( to create a great orchestral brass but also will work brilliantly for those people who like an authentic brass band sound , I know a lot of customers have asked for this ! )
Its important to realise that whatever your ability you can really benefit from this feature , it will blow you away !
New Feature Guitar Amplifiers
We had great guitar sounds on Tyros 4 , of course there are a lot of new fantastic guitar sounds on Tyros 5 but what is really missing is the guitar amplifier , if you are a guitarist you will understand that the key component in creating an iconic guitar sound is the amplifier that the guitar is played through . This is a great new feature on Tyros 5 , you can take an existing guitar sound and depending on what amp you put it through the differences can be dramatic, whether you plug it through a classic 60's VOX AC30 , a Marshall 4 x 12 o, a Mesa Boogie or a Roland Jazz Chorus makes an incredible difference , its also nice and simple because the image shown on the screen is exactly as it would show on the Guitar amplifier, if your not familiar with guitar amps you can just twiddle the knobs in front of you and you will hear the difference.
New Speaker System Yamaha MS05
Clearly a lot of work has gone in to the speaker system even though they look exactly the same , there is obviously much more clarity from the satellites and also the bass unit internal components have changed to cope with the new awesome organ sounds , we tested this and it did cope with them very well , when you hear those new organ sounds you will understand why the speakers had to be altered to cope with them !
If you play keyboard style normally , in other words with a fingered chord or a single finger chord in the left hand , you may be tempted to think that because you don't play piano style then you don't need the extra keys, maybe you've said to yourself "I've always had 61 keys and never felt that I needed any more so I'll stick to 61" .

Here are some reasons why you should consider the 76 .

First, because the speakers are further apart the sound is better , in particular the stereo effects, the difference in sound is surprisingly prominent considering its around 8 inches different. Secondly, having an extra octave for your right hand melody is helpful , a low piano or a high violin , on the 61 key you might have to use the octave buttons to get the same effect, that of course means pressing a button , obviously its much easier if you don't have to press a button to get the desired sound. Lastly the option to have a second split is technically available on the 61, but you probably haven't used it because theres just not enough keys to give you a decent amount of notes to play on a different sound , on the 76 you could have a decent amount of keys to play say a piano sound up so far and then , say vibes for the rest of the way , again not having to press a button to change from piano to vibes , in case you're thinking that the vibes will be too high pitched, or maybe the piano is too low pitched , of course you can change the octave of each split area then save it into registration memory.

All in all considering the difference in price is relatively negligible the 76 has to be the winner in most circumstances, there will be some instances when you just have to stick with the 61 , for example we had one customer who stuck to the 61 purely because thats what fits across the back seat of his car, so in that case , fair enough !.